💛💙 Support Ukraine
Sash window repair near St. Ives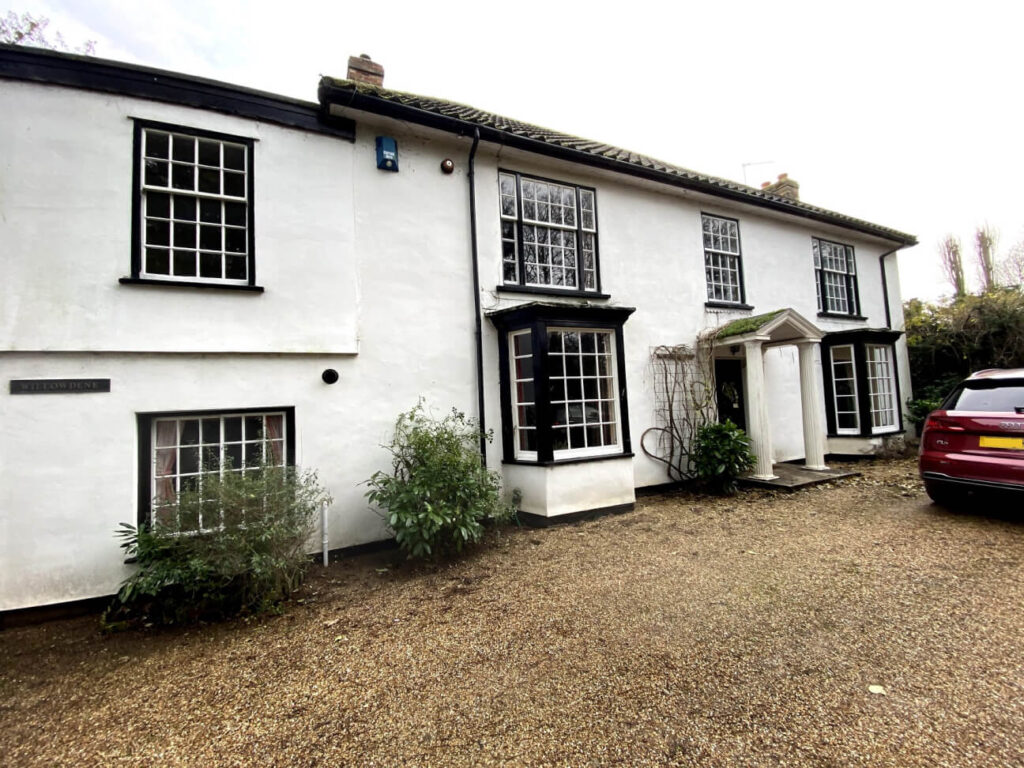 Preparation

We were contacted by the owners of this impressive Grade II listed property regarding the window restoration and redecoration of their windows. We were happy to take on the job and get the units back to their intended condition.
Located near St. Ives, this large family home has an extensive array of windows on display with a high ratio of frame to glass panes. The condition of these windows was very poor with extensive paint flaking and rot across the majority of units, some extreme examples were also suffering breakaway of sections as seen pictured below:
What were done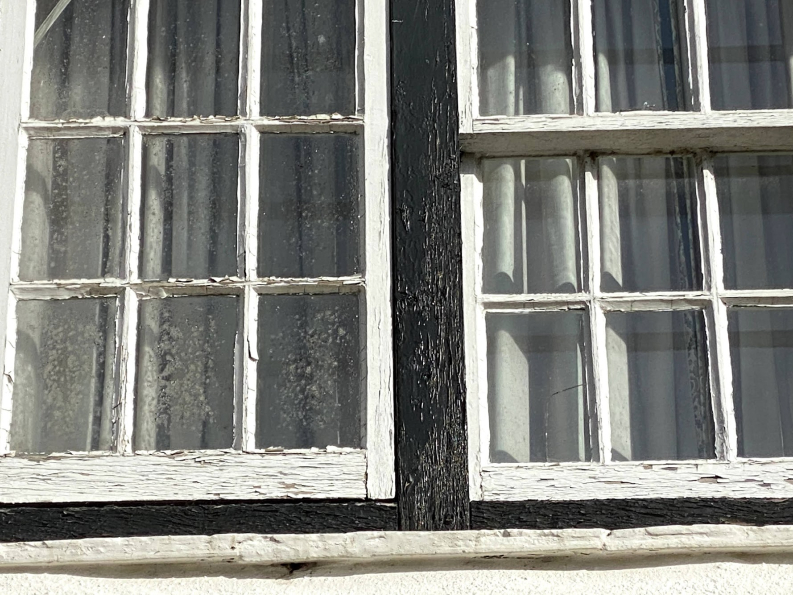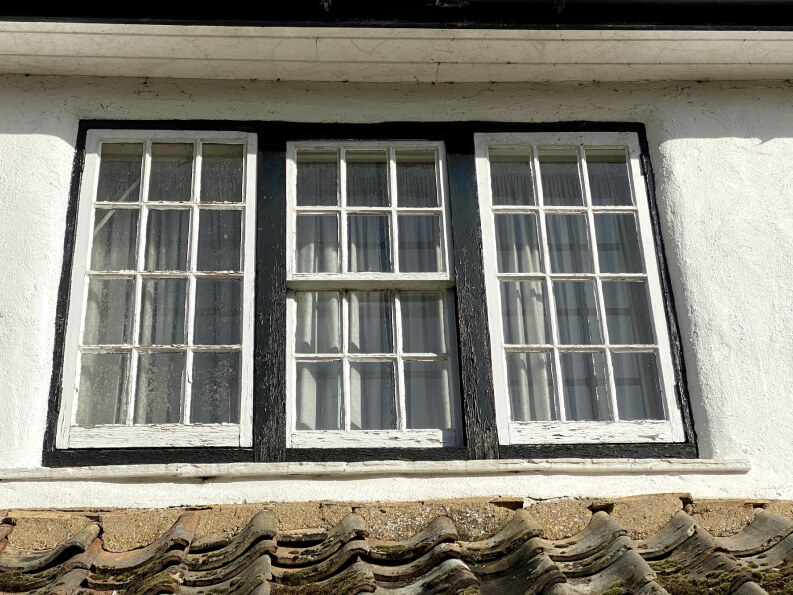 Our sash windows specialists begin with the extensive restoration of frames, first scraping away loose paint and sanding back the majority of surfaces to bare wood before removing rotten sections and preparing them for restoration.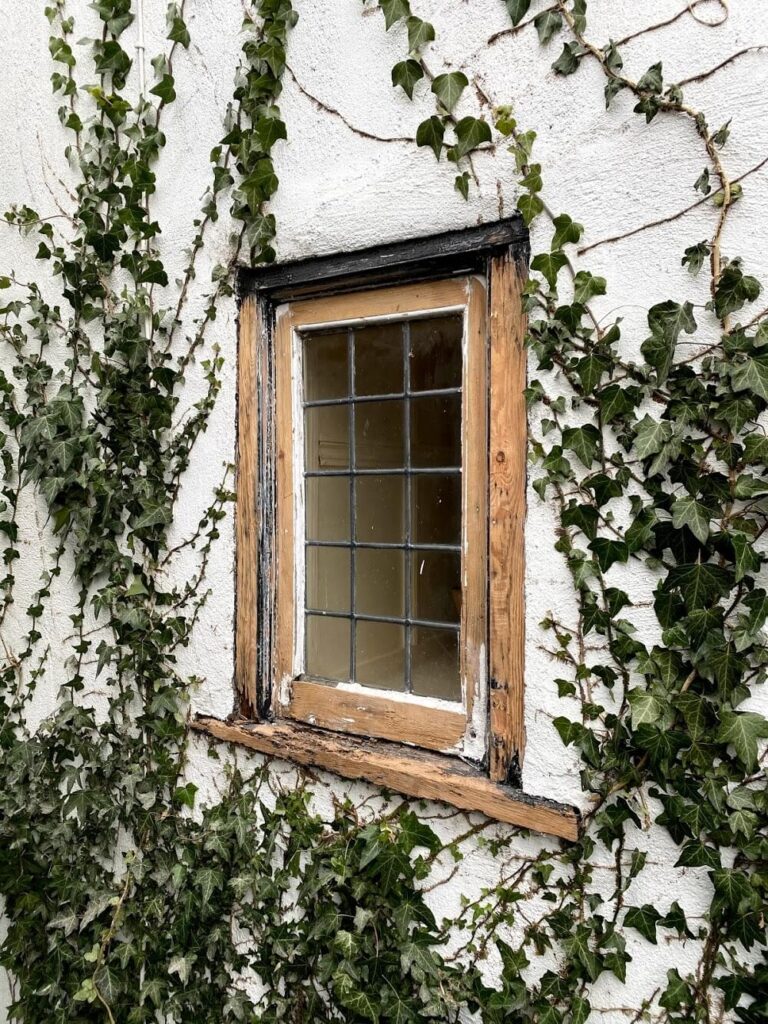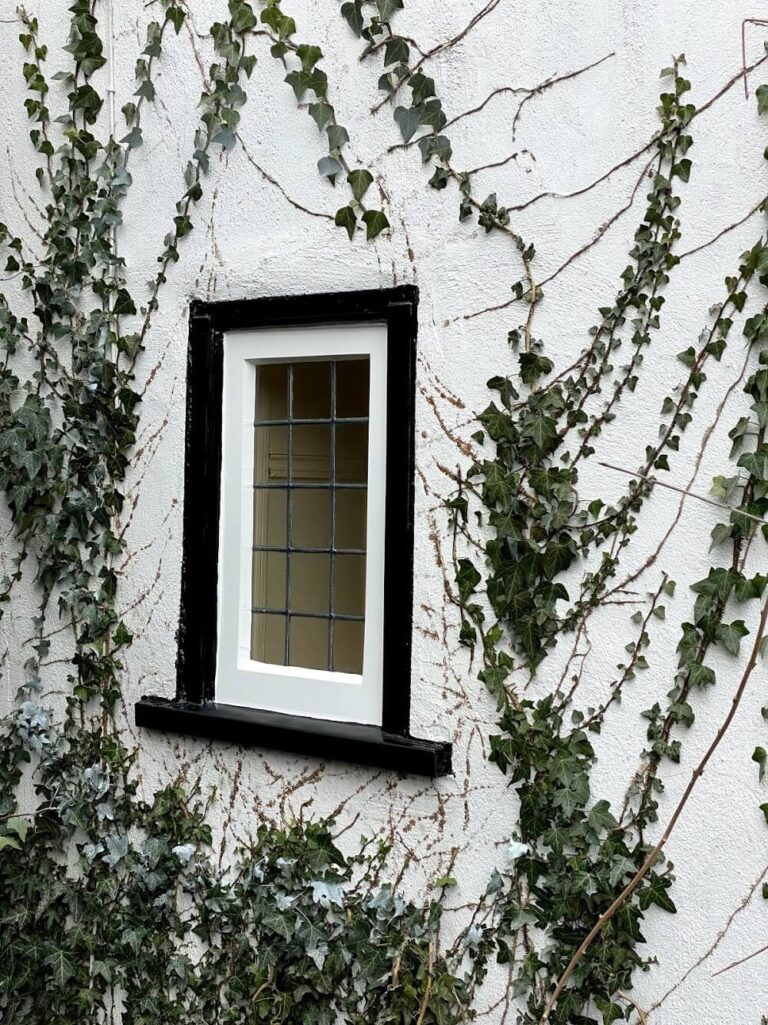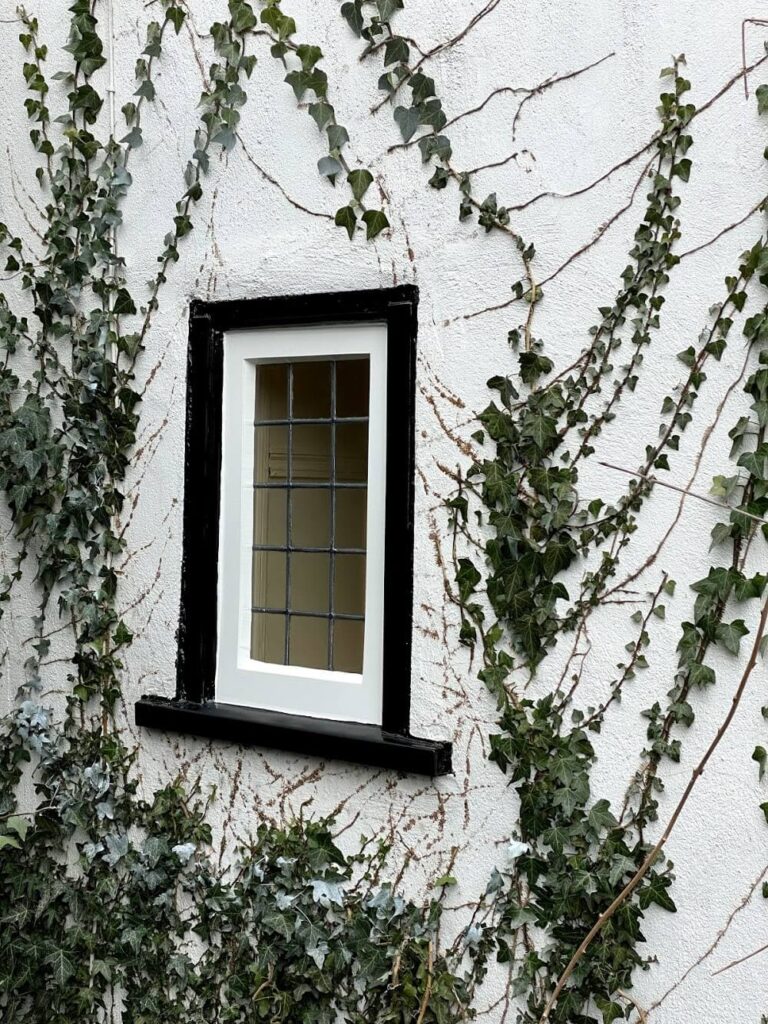 Windows after sanding back to bare wood
We then begin repair of the removed rotten sections with accoya/tricoya before laminating the frames with this wood as part of our unique system. This essentially creates a new sound substrate on which paint can be applied, leaving an unnoticeable footprint on the original frame.
During this phase it was also necessary to replace certain panes of glass which were either missing or beyond repair- this was done with like-for-like single glazing to match the previous aesthetics.
Frames after accoya/tricoya wood lamination
Following the above preparation, and after thoroughly protecting around the areas to be decorated with sheets and tape, spray painting of the windows and surrounds begins. Our spray method leaves a high sheen finish, far superior to that which can be achieved by brush, as well as offering strong weatherproof properties.
Windows during spray paint application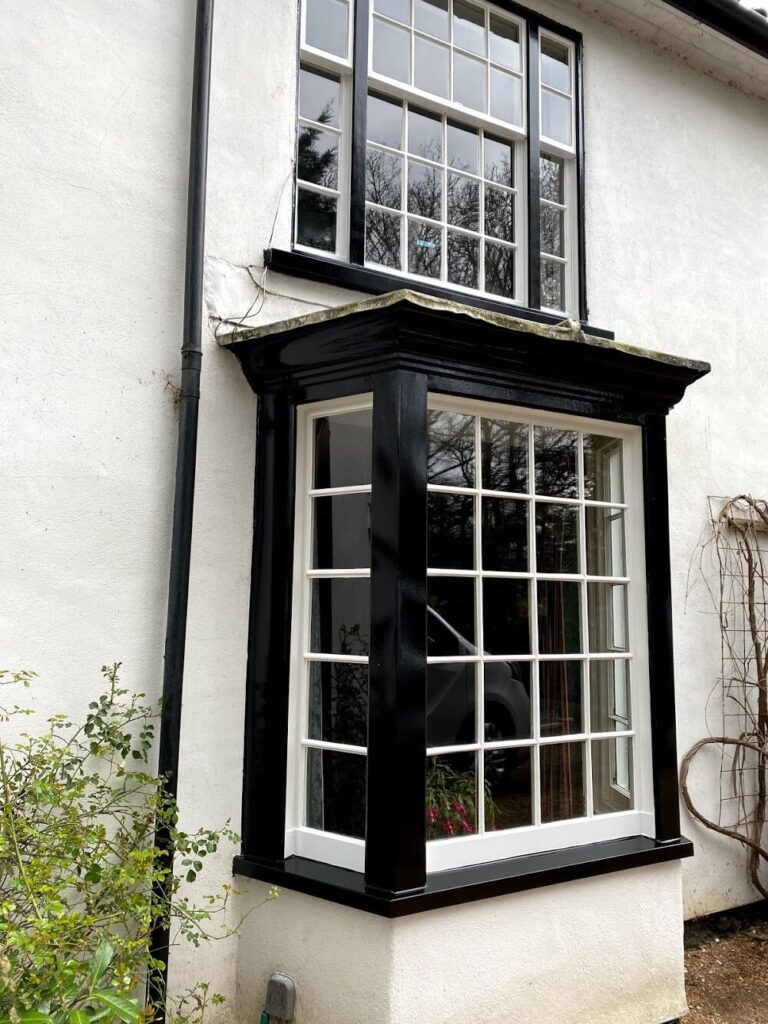 Results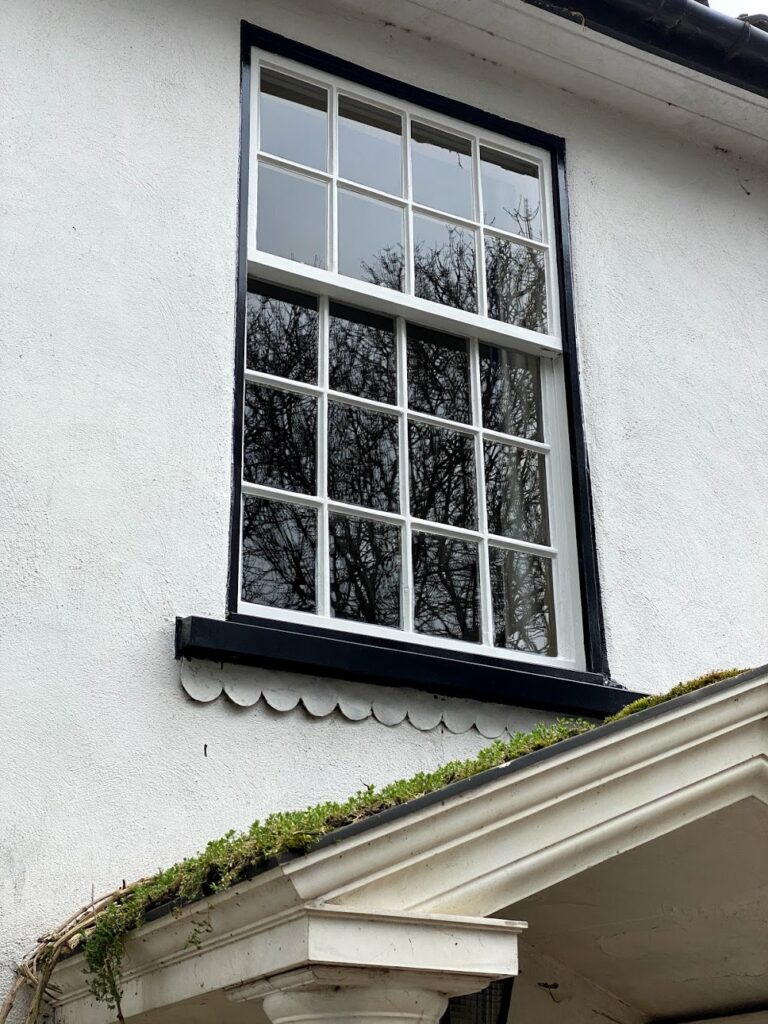 After finishing sash windows painting, the timber are left looking immaculate with the strong contrast between white paint on the inner frames and black for the outer surrounds on the show again. With our efficient work method, we were able to finish this job in good time leaving a set of beautifully restored windows that are well-protected into the future.
Our sash window refurbishment and double glazing retrofitting projects