💛💙 Support Ukraine
Sash windows renovation Stock
This timber window restoration job in Stock, Essex saw us carry out full renovation and redecoration work on 3 large bay sash windows.
Situated on a characterful house over 3 storeys, the existing sash bays we were brought in to deal with were a simple yet striking 1 over 1 glazing design.
However, with the passing of time and degrading of the windows, they were a long way from their intended original aesthetics.
Sash windows issues
With a range of issues including peeling paint, which was widespread across all the timber, as well as rotting wood– fairly serious remedial work would be required to get these windows pristine once again. With a scaffold constructed for access, the team was ready to begin work.
Initial sash windows preparation
Due to the poor condition of the paintwork and the presence of rot on these bay sash windows, the majority of wooden frame surfaces were sanded back to bare.
This removes the peeling paint and also provides a key for new paintwork to be applied.
To deal with the presence of rot, larger sections of central frame wood runs on one of the bay windows also needed to be completely removed.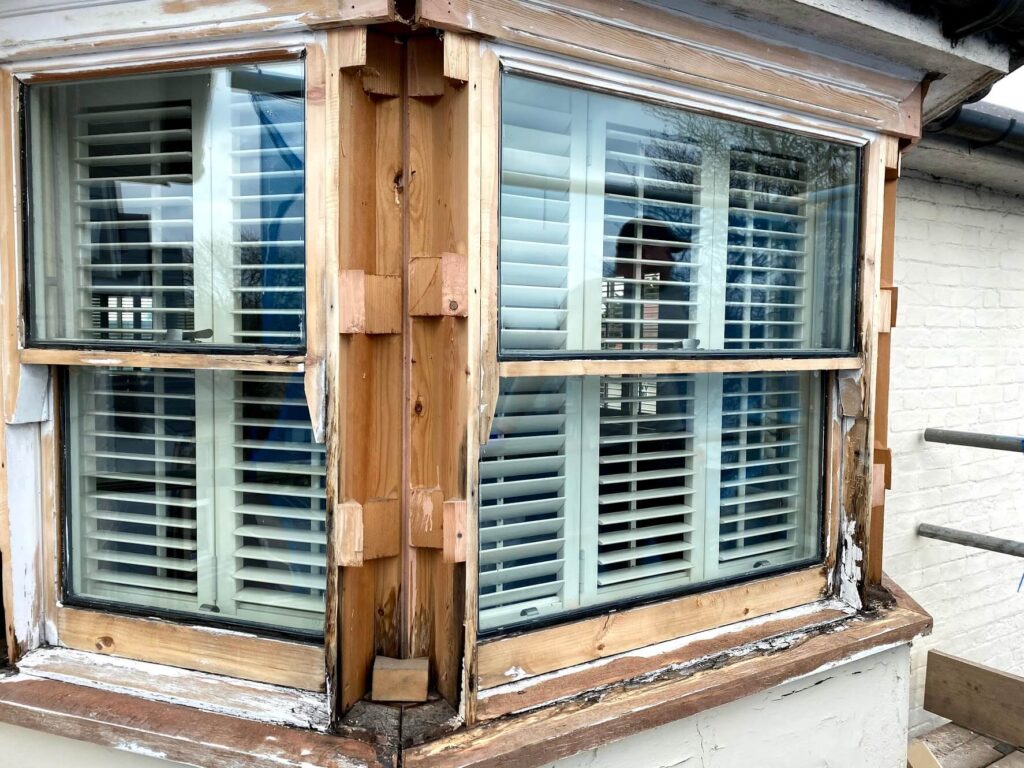 Repairs timber windows
Following the above steps, the frames are ready for repair with pieces of Accoya wood spliced in to replace the larger missing sections providing structural integrity once again. It has a density designed to replicate that of the more mature wood generally used in historic timber windows as well as impressive resistance to shrinkage and warping over time.
With the installation of these larger pieces of Accoya complete, all frame surfaces are then laminated with Accoya as part of our unique sash windows renovation system. This creates new and sound substrate across all window frames which, after decoration, blend into the original frame leaving an unnoticeable footprint. This process also removes all possible dents and other nicks across the old sash window frame surfaces.
Sash window painting stage
With all the above sanding, filling, wood repair work and lamination above finished we're ready to begin sash window decoration. This is the final stage of our restoration service and where the transformation is completed. After thoroughly protecting all sash bay areas to ensure there is no spillover of paint before beginning spraying of the timber windows.
Paint spraying
Here we use only premium paints chosen specifically for their crisp and durable finish. Paired with the sprayer we are able to apply the paint evenly and with the complete absence of brush marks on projects which lets window units shine in their own right.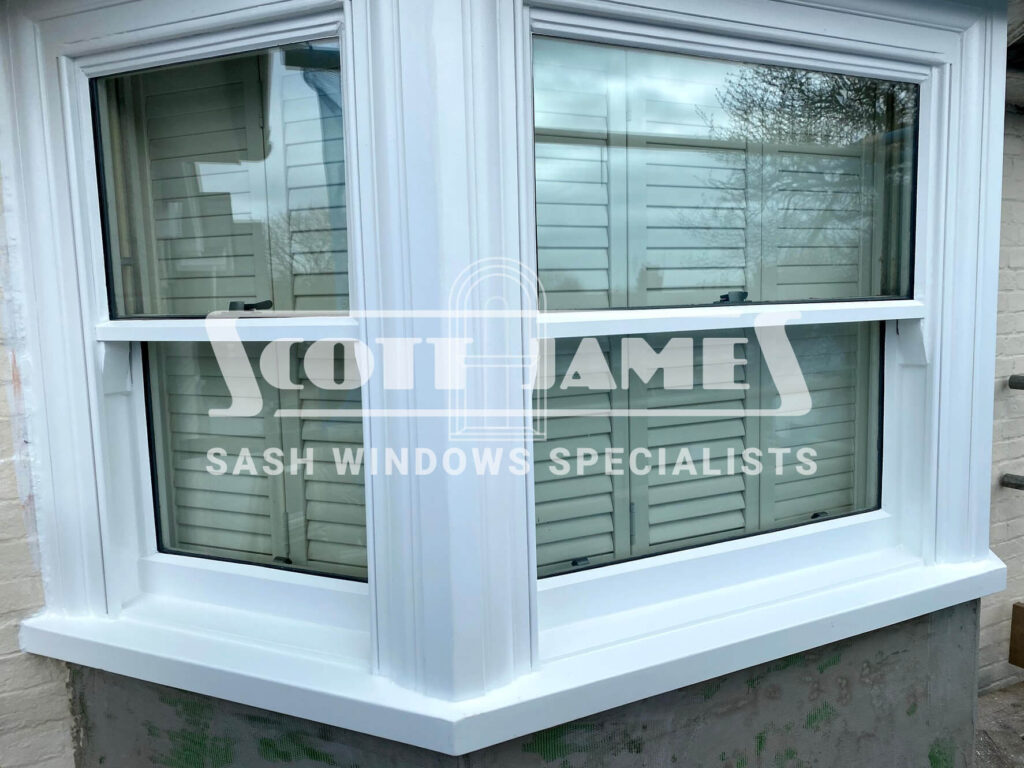 Sash window renovation with guarantees
With protection removed these windows in Stock, Essex is complete. These previously tired and peeling sash window bays are now looking as pristine as when first installed. The customers are left with, not only their beautifully restored window units but also guarantees on both paint and repairs work (10 and 20 years respectively) for added peace of mind.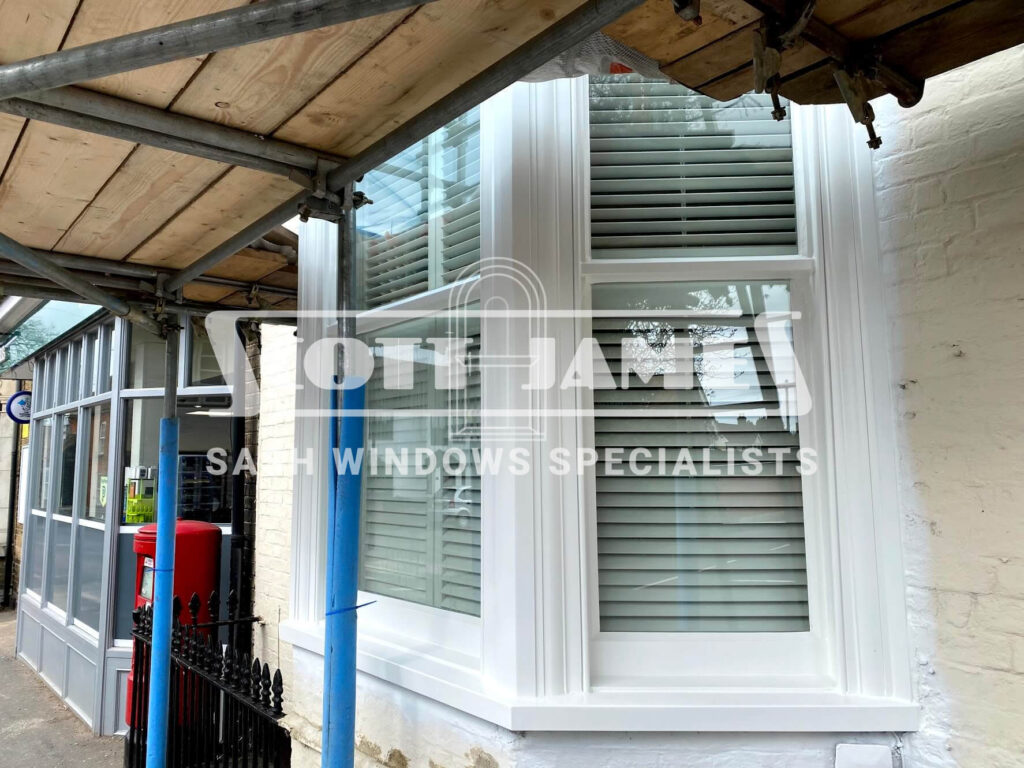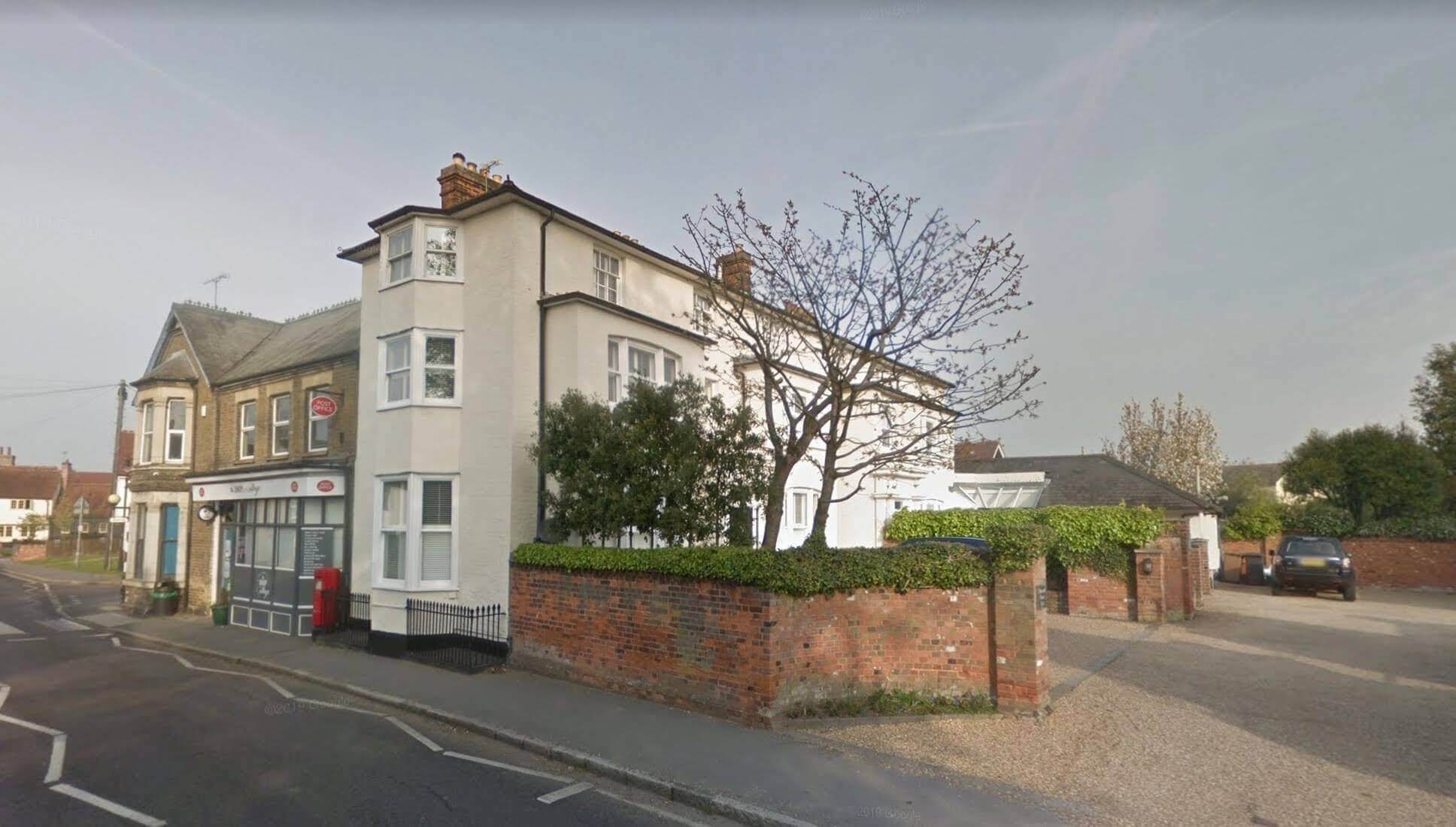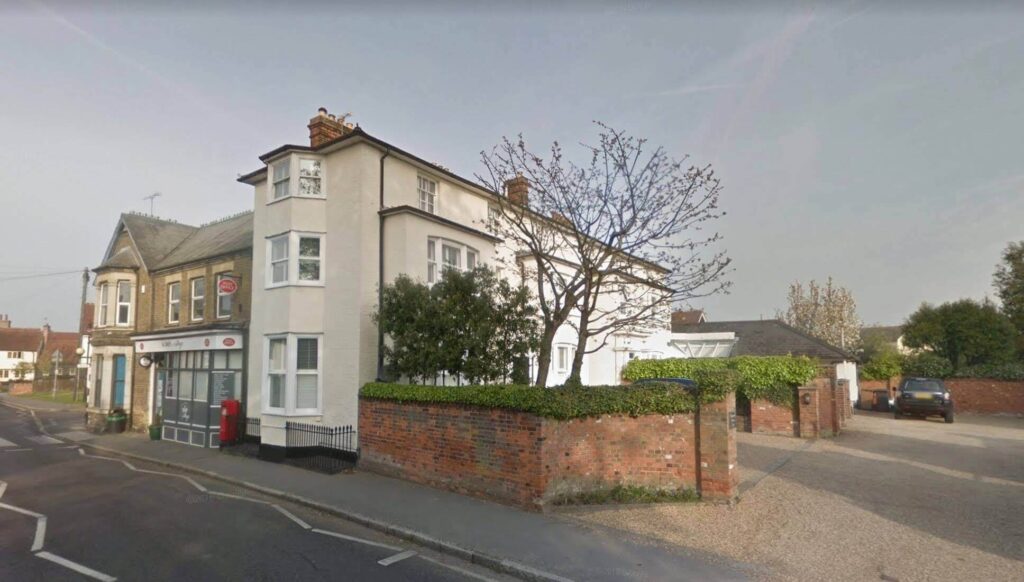 For timber windows with single glazing, we also offer double glazing retrofitting services. Unlike inefficient gas-filled double glazing, we install new ultra-thin fineo vacuum double glazing into existing frames of windows (sash and casement windows).


Get in touch with our friendly team.
Please note: our minimum service order quantity is 15 windows for restoration or painting, a bay window is counted as 3 windows.

For projects of 30+ windows, we offer a trial refurbishment of 1 window.


For a free quote call: 01245 967 700

Email: info@scottjameswindows.co.uk