Sash Windows repair Cambridge
Here we are in Central Cambridge, taking you through Sash windows repair process on this wonderful Victorian terraced home, completed in 2016.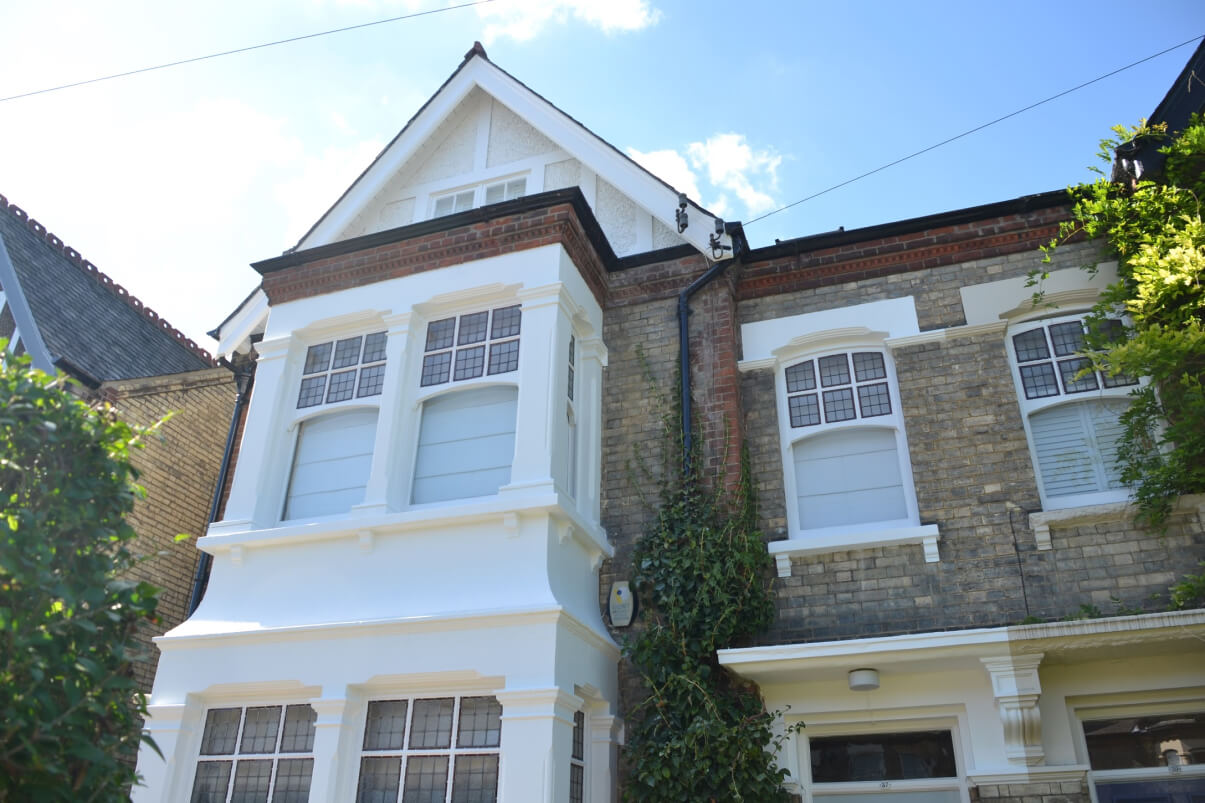 Initial Sash Windows Assessment:
We arrived at this property to discuss how we could create the perfect solution. We assessed the primary issues in the original sash windows, alongside several secondary woodwork issues elsewhere.
A detailed look revealed the extent of the damage from rot – in particular to the sash windows' sills and bottom railings. Window putty had largely perished after serving its purpose for many years.
Additional areas included damaged soffits on the gable end and minor repairs to wooden conservatory doors.
We were confident that we could resolve all these tasks and our quoted price meant that the customer could happily see all these issues addressed within one project. Get flexible and transparent pricing on sash Windows repair cost page.
Project Plan:
All our projects are thoughtfully planned to provide the best solutions. For this Victorian home, we created a timeline to suit the customer's schedule and clearly outlined all aspects of the sash windows renovation work to be resolved.
On-site process:
We prioritised making the vulnerable areas secure, robust and weather resistant once again – in this case, the sash windows.
Stripping the vulnerable and damaged areas back to the timbers, we were able to successfully repair and replace compromised areas. We removed decayed putty; timber details honed, and crisp edges reinstated; fresh putty applied, and all areas prepped thoroughly for applying high-durability paint.
We made sure to check the sash mechanisms were in order and running smooth. The cords were great, pulleys running smooth and weights well balanced: we could see that these windows are otherwise well cared for. With this continued care and maintenance, they will be good for many years to come!
Elsewhere, we successfully repaired and replaced sections of old soffit; treated damaged timbers on the conservatory doors; and prepared these areas for redecoration.
Completing the job:
All structures safe and sound! With new sections of timber, and original areas sanded back to reveal details since lost under tired paintwork, our painters got ready to do their expert finishing work!
Applying multiple coats of premium paint via our paint spray method, we gave these beautiful sashes, the soffit and doors an ultra smooth finish to really emphasise the quality work beneath them.
All done!
Another satisfying restoration project and another very satisfied customer…
Project overview:
Area: Cambridge
Property: Victorian Terrace; private home
Project requirements: Sash Window repair, sills, bottom-rail; Gable soffit repair; garage door repair;
Duration: Eight days to complete