💛💙 Support Ukraine
Sash windows repair in Kelvedon
This local sash windows repair in Kelvedon, Essex saw us undertake the full sash windows repair and redecoration of all window units.
There were a variety of window types on display at the characterful property, including a number of different types of sash (4 over 8, 3 over 6 and 8 over 8 sash windows) as well as a range of casement type windows.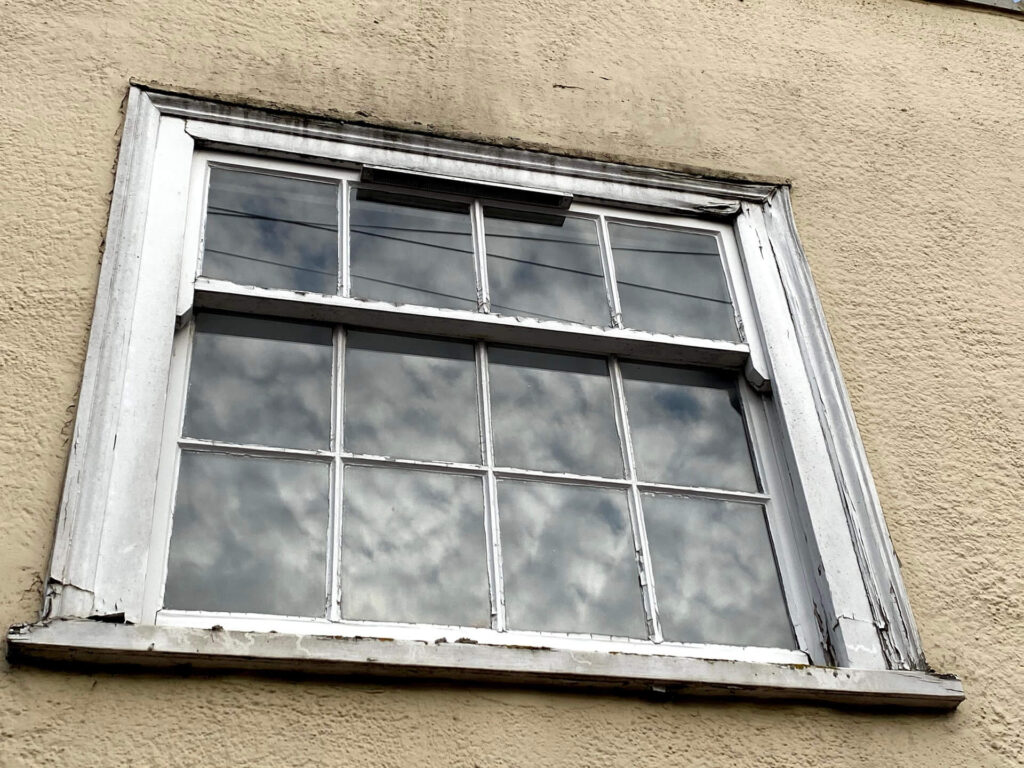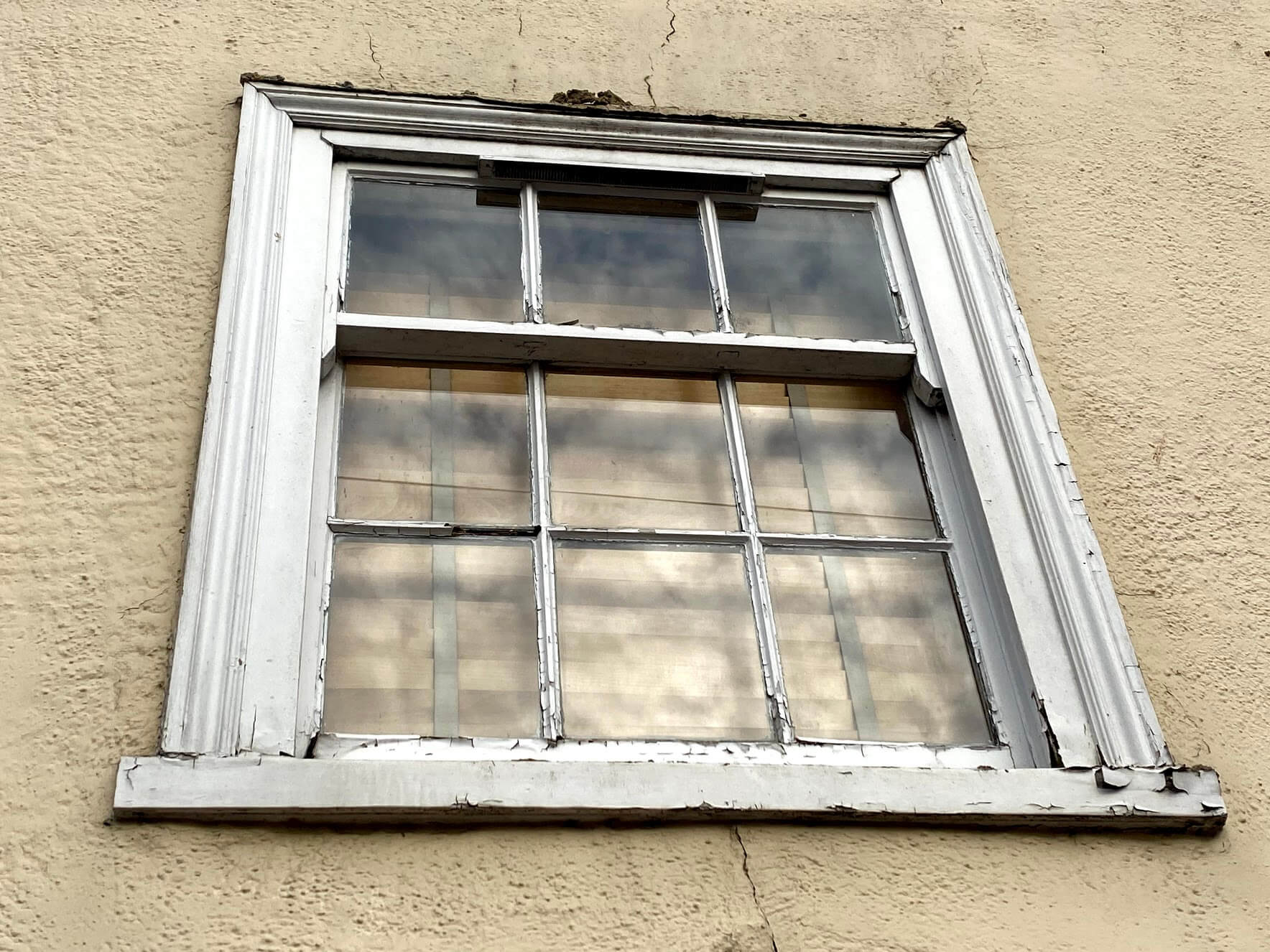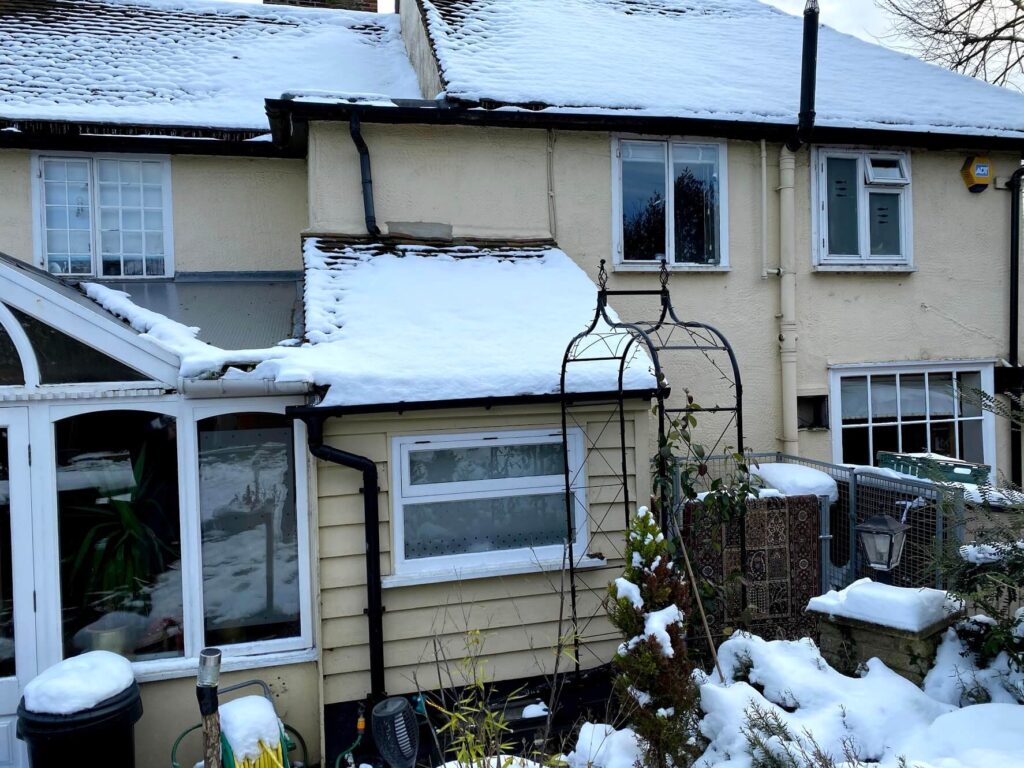 Variety of wooden window types on display at the property
Sash windows restoration process
The majority of sash windows at the property were in need of extensive repairs due to the degrading of the timber frames over time with rot and other issues.
This is common with historic wooden windows, yet if left unaddressed can lead to increasingly serious problems needing more and more significant interventions.
As such, we begin our sash windows repair process by sanding down and removing rotten sections of the sash windows frames. In this case, the wooden architraves were also removed due to their poor condition and replaced with new ones.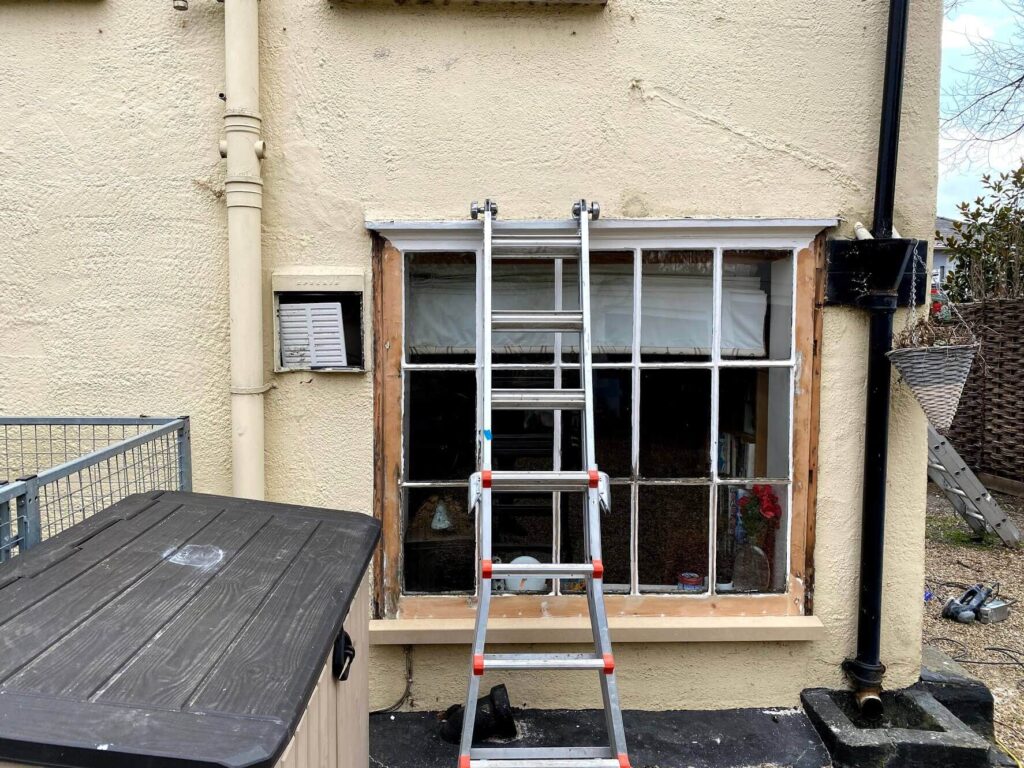 Sanding back to bare of many frame surfaces and filling work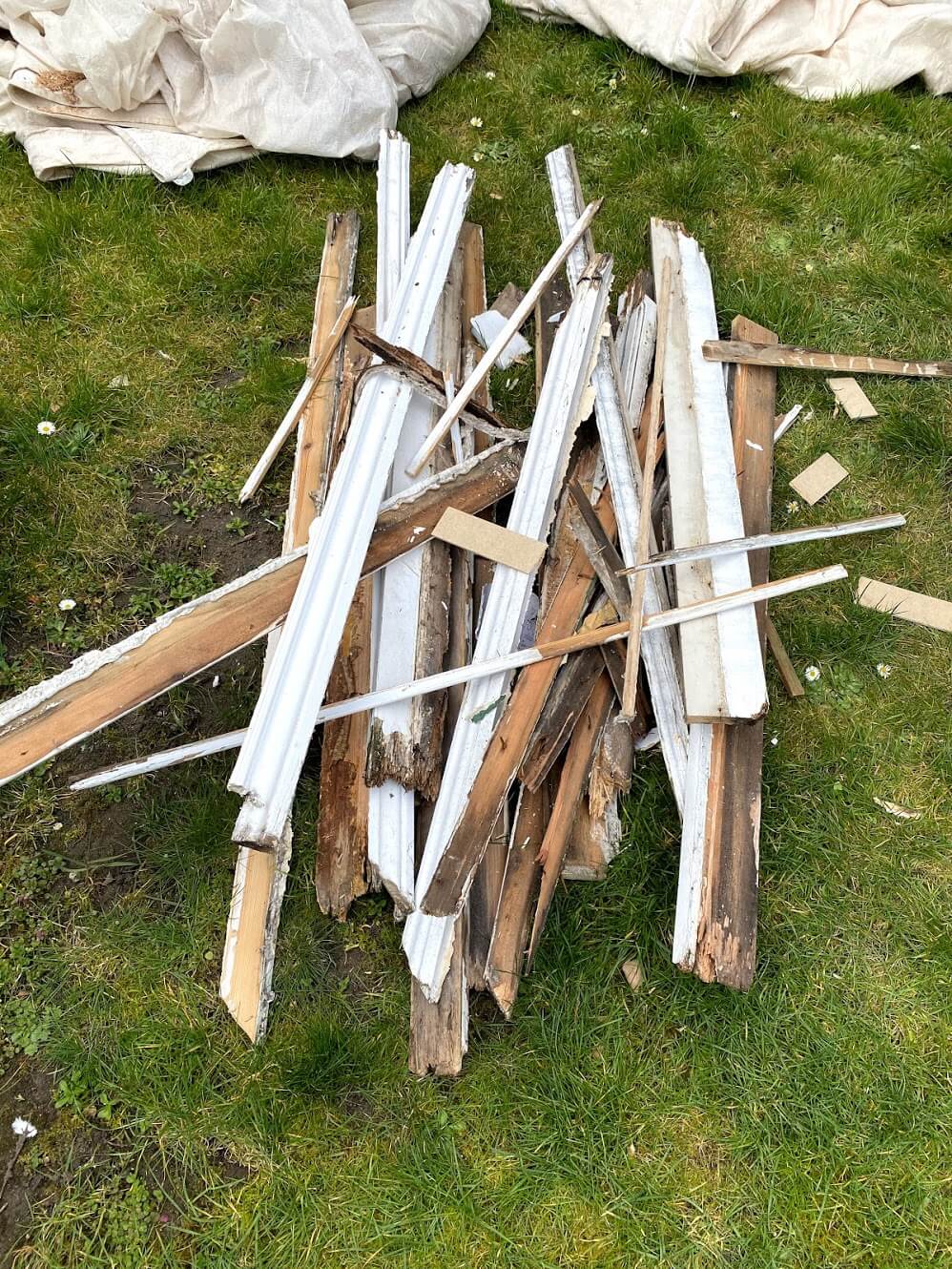 Removal of particularly damaged and rotten sections of wood which will be replaced with new architraves (same shape and size as previous architraves)
We then use our unique sash windows repair process ensuring a new and sound substrate is created where all removed sections were. This involves both the specific replacing of removed sections with like-for-like pieces of Accoya, but also the lamination of whole frame areas with the wood. Following window frames redecoration, these will blend seamlessly into the original window units providing durability and resistance to warping over time: just some of the reasons Accoya wood is so suitable for this type of restoration work.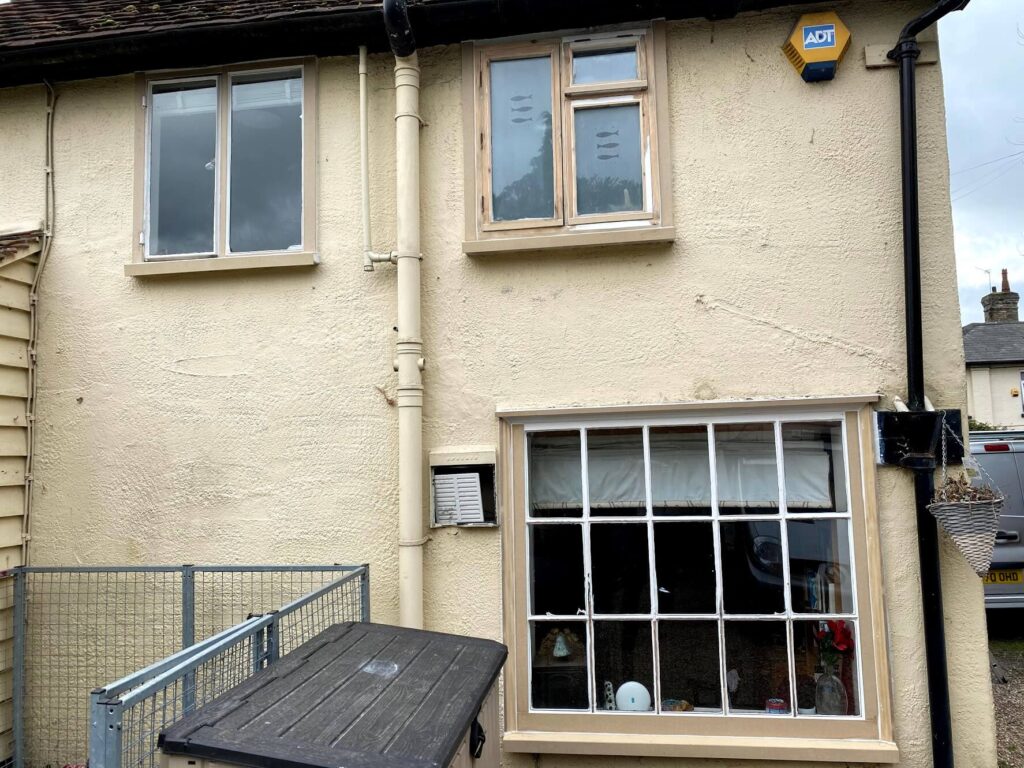 Frames following restoration with Accoya/Tricoya wood
Sash windows professional painting
With window restoration complete, our sash windows painting in Kelvedon is ready to start. We protect all sash windows areas with masking materials and tape to ensure containment of paints during redecoration and then begin application via paint sprayer with our premium paints. Paint spraying is more efficient them painting sash windows with a brush and provided better coating.
Longer maintenance cycle
This method ensures an extremely durable, longer maintenance cycle and high-quality finish, for which Scott James company is renowned in its own right.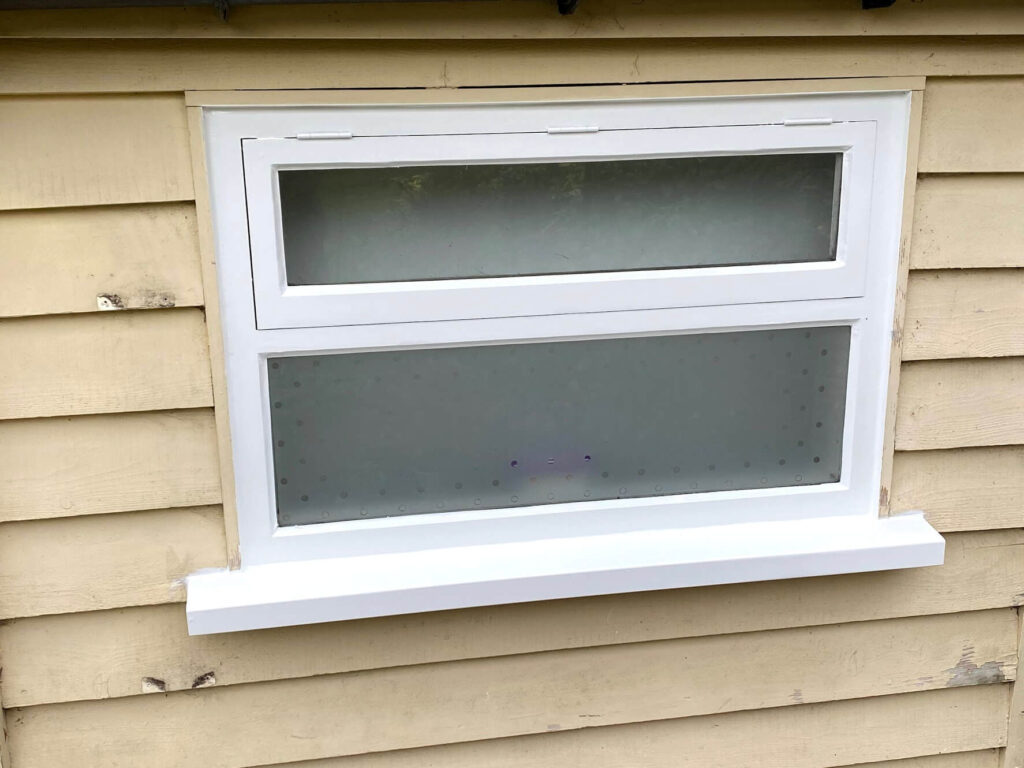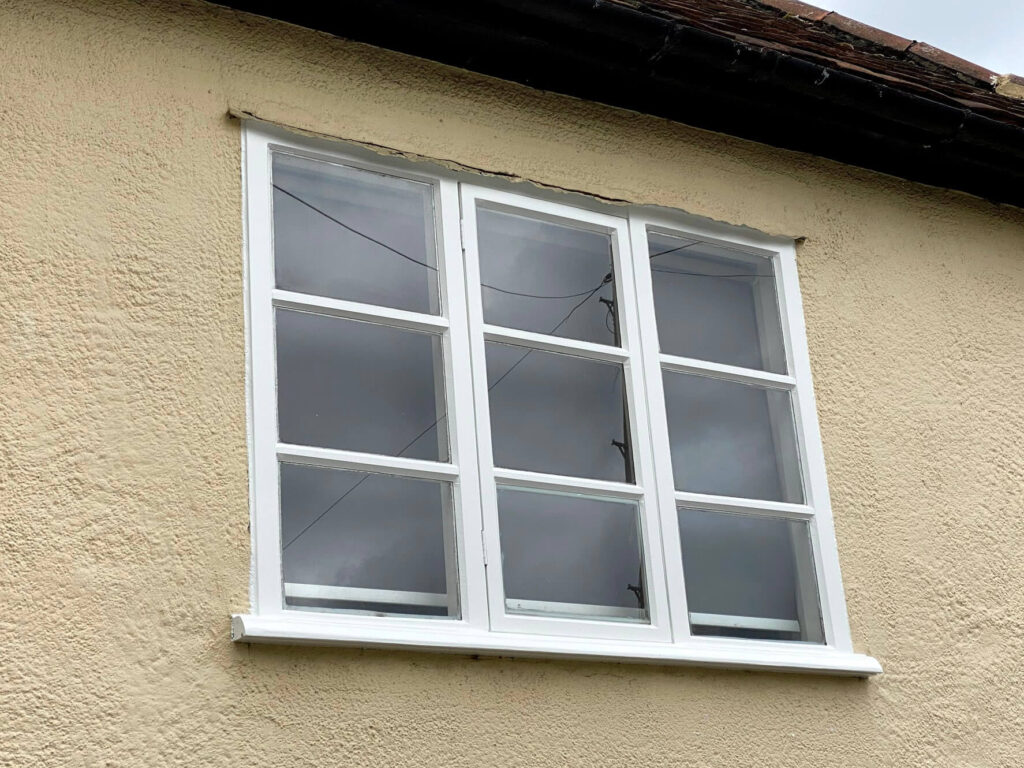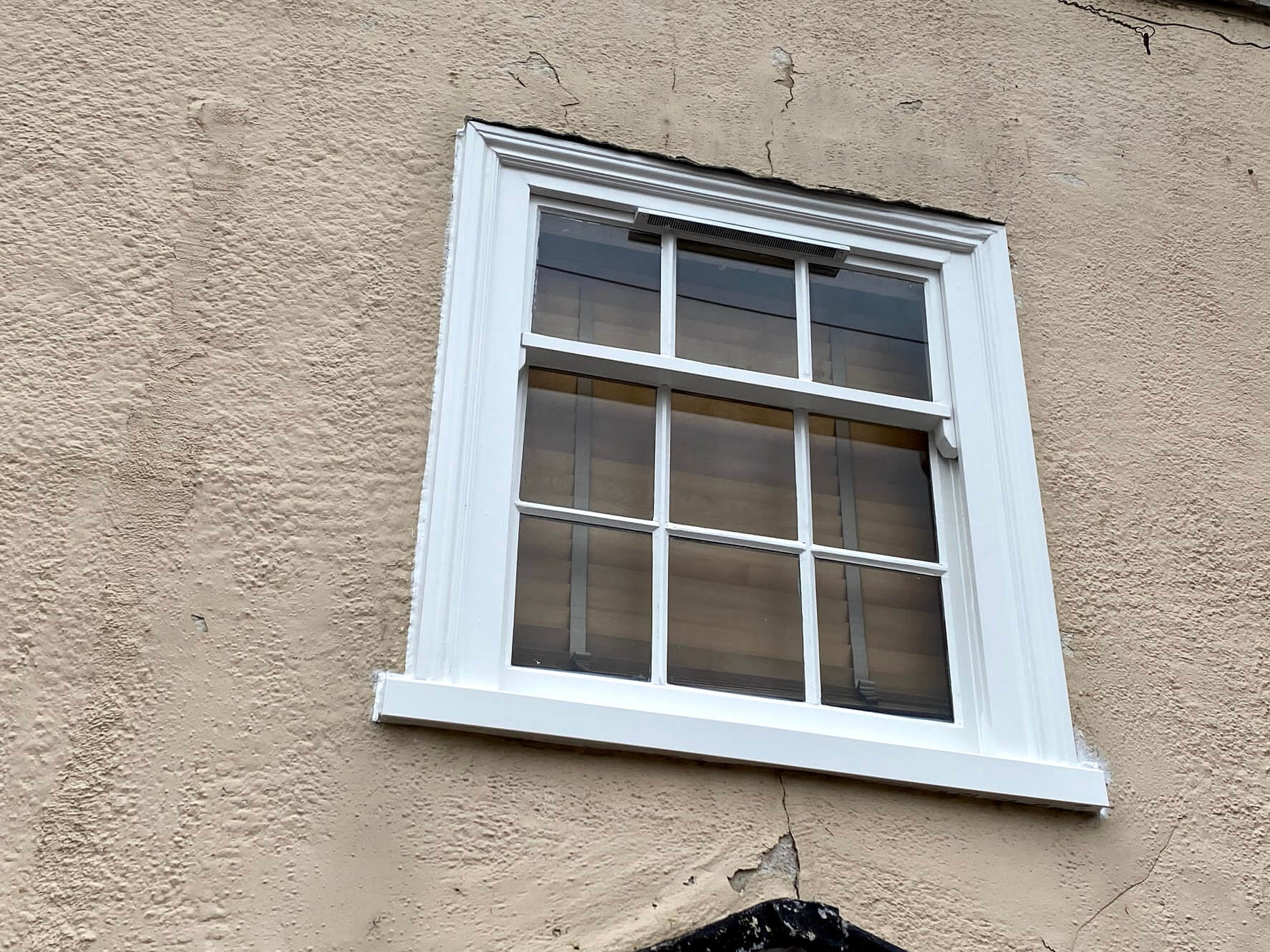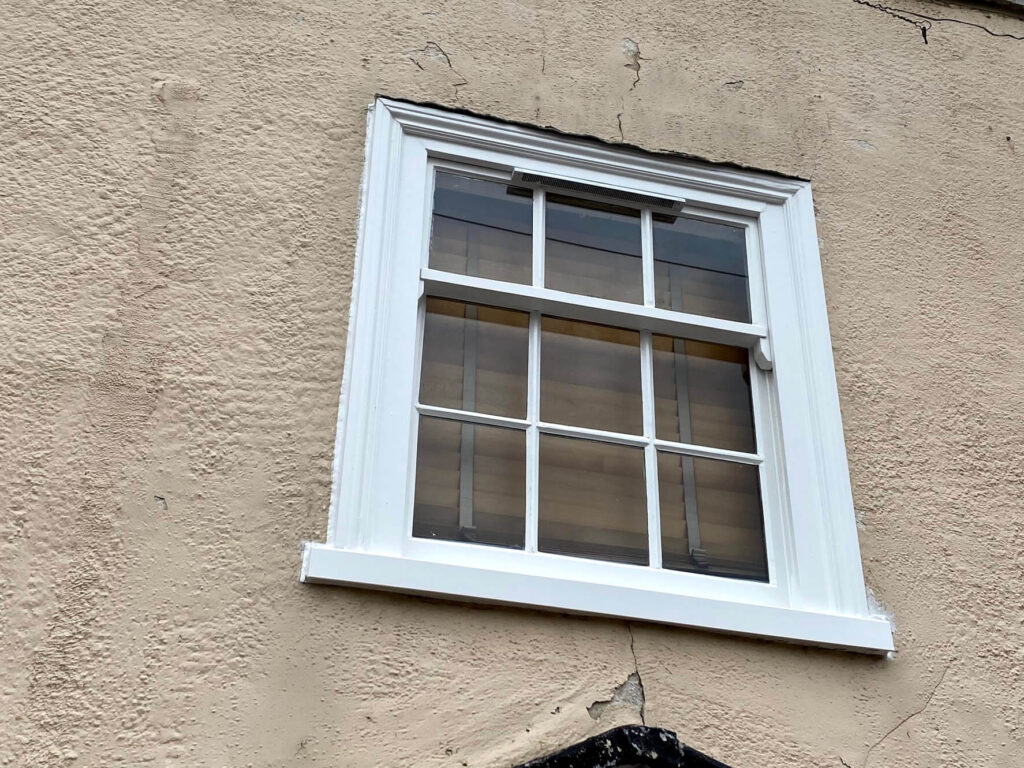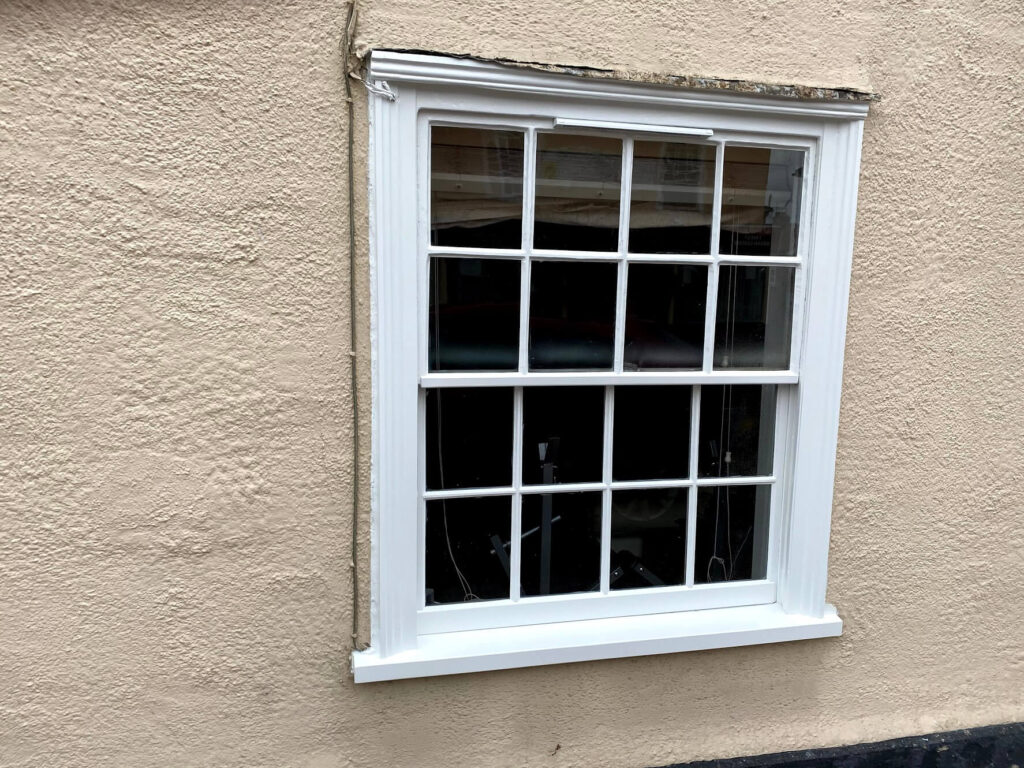 With protective sheeting removed, the complete repair and redecoration work is now complete. Windows at the property are left looking pristine with their original character fully restored and owners are also left with the added benefit of our 20-year guarantee on repair work and 10 years on paint.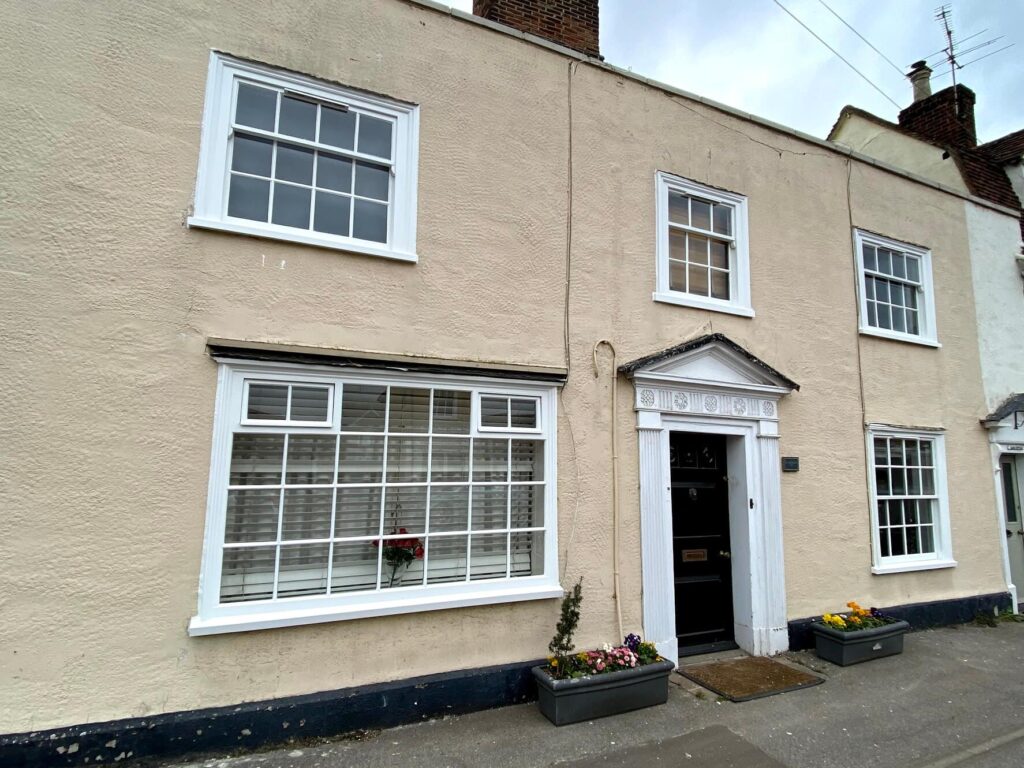 Front view of the property with fully restored and redecorated sash windows


Get in touch with our friendly team.
Please note: our minimum service order quantity is 15 windows for restoration or painting, a bay window is counted as 3 windows.

For projects of 30+ windows, we offer a trial refurbishment of 1 window.


For a free quote call: 01245 967 700

Email: info@scottjameswindows.co.uk