Victorian Sash Window Restoration
For this project run-down, we're in Cambridgeshire. A two-phase, full victorian sash windows restoration project at this wonderful Victorian property.
Victorian Sash Window Restoration: The Scenario
This much-loved property was booked in for some T.L.C. from the Scott James team. A careful assessment revealed the extent of the damage and identified all areas to attend to.
The prognosis: Sash windows conditions
Rot and weather damage to key areas: most windows
Worn and depreciating window sills and bottom rails
Moderate to severe paint damage (cracking, weathering, flaking)
Several cracked glazing panes
Unsightly paintwork on masonry sills and features
Various holes and minor spot repairs
Compromised sealants and putties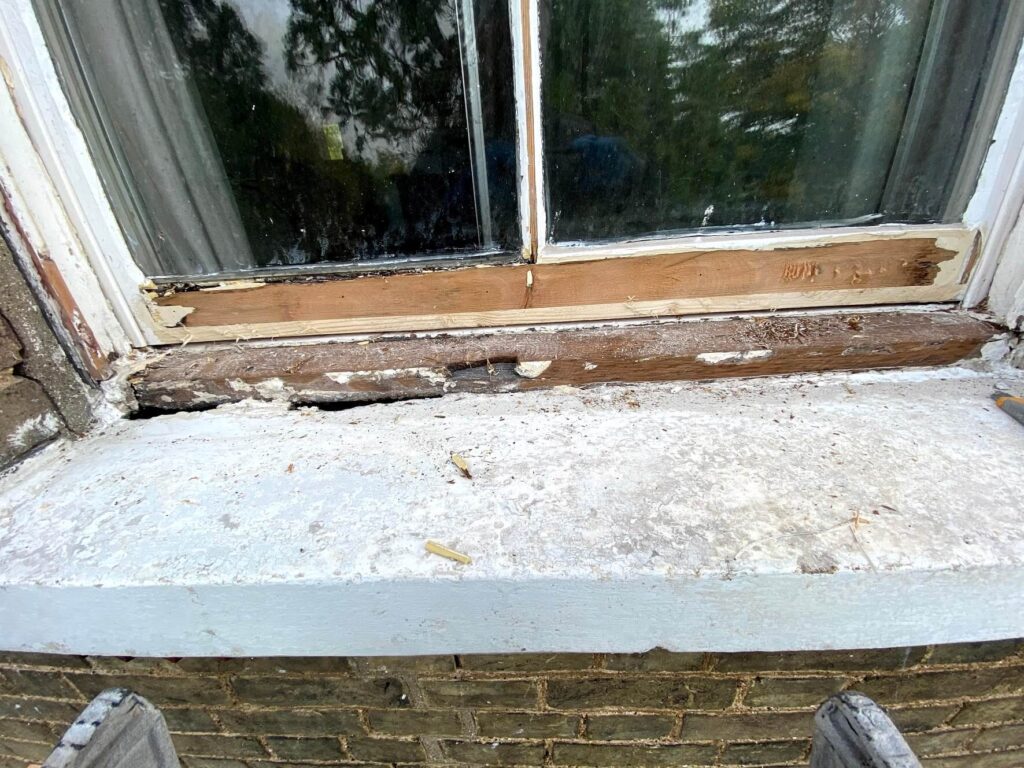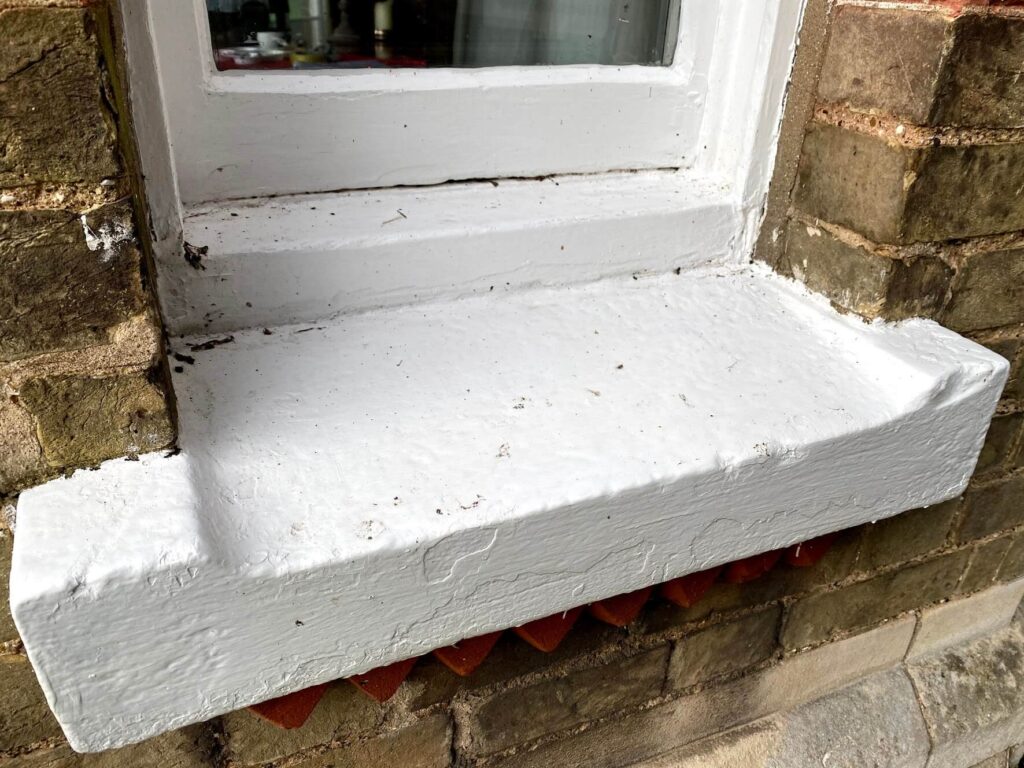 Let's take a look at the project plan, through to the on-site process and completion…
Windows restoration planning
Following thoughtful discussions with our client, we created an optimum schedule for completing the large number of varied tasks. From the outset, the project was designed to be divided into two phases – restoring half of the property's windows per phase.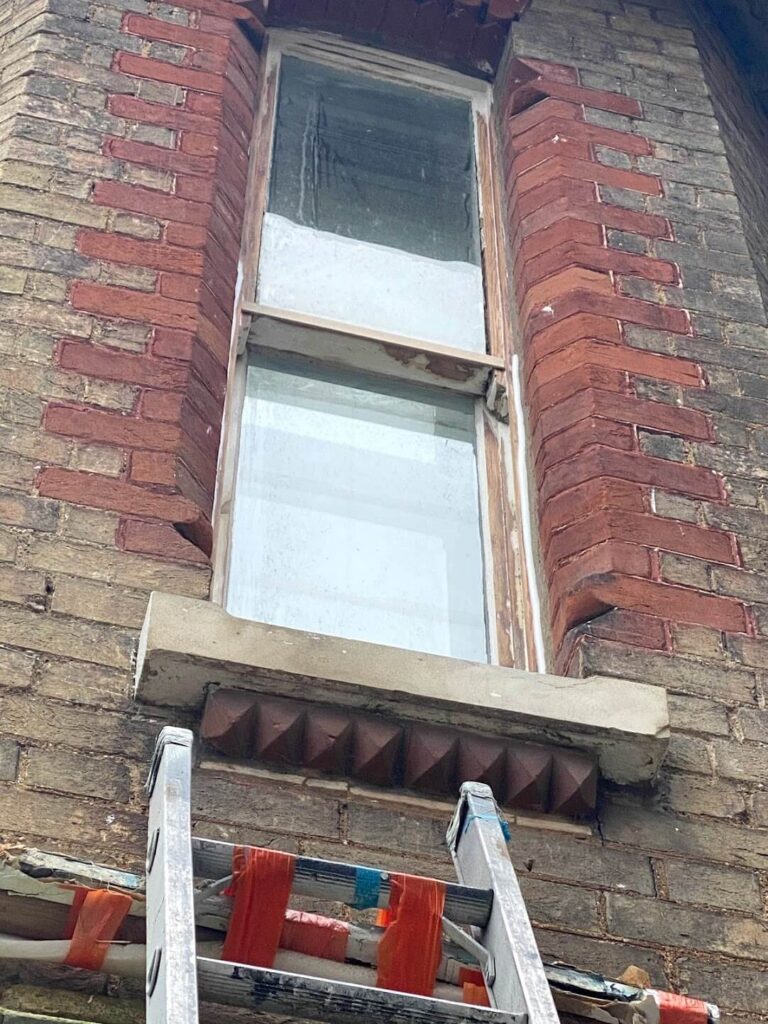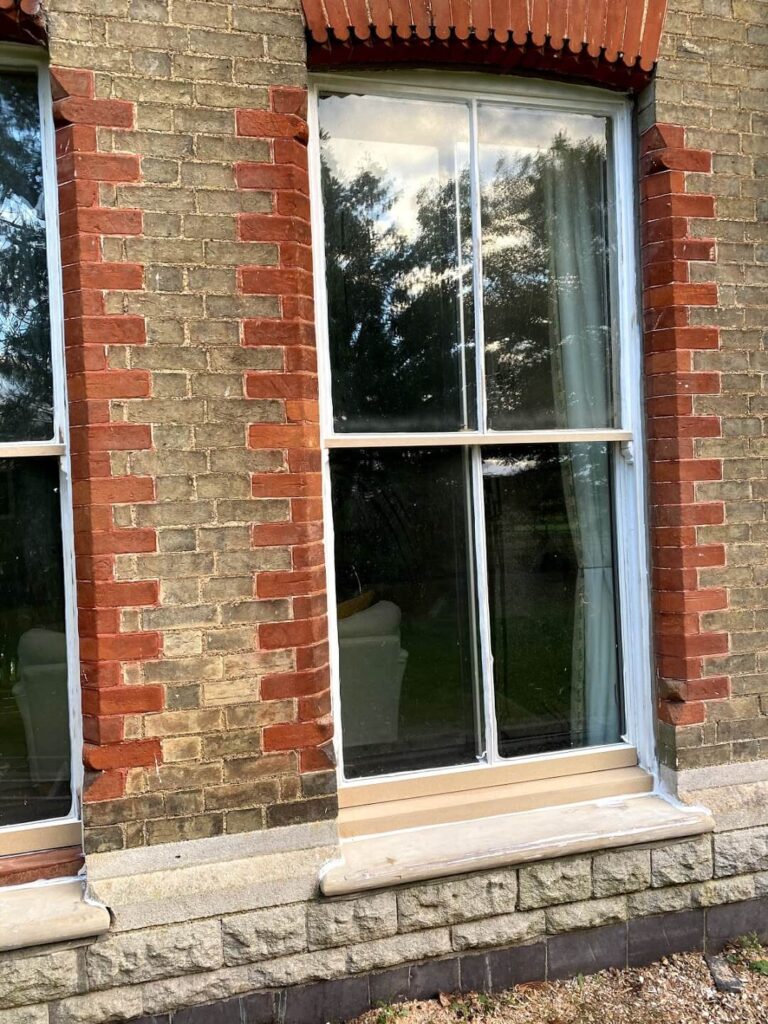 Our client was very happy with how we assessed the different factors and designed a bespoke solution to suit timescales, budget and important restoration requirements.
Read about Sash window repair Essex in the neighbouring to Cambridgeshire region.
So, let's get involved with the windows restorations of phase one.
The sash windows frame restoration process
As always, we applied our immediate efforts to the most vulnerable, work-intensive areas. Let's get those windows secure and back to full health, quickly and effectively!
We addressed the severe rot: replacing sections with Accoya® timber; integrating reinforcements to vulnerable structures; and strengthening/filling weakened timber.
Damaged sills and rails were stripped back, repaired with fillers and high-grade hardeners, and laminated with highly durable veneers from Tricoya®.
Glass repairs: we carefully removed the cracked single-glazing and replaced them with upgraded panes. Where beading had suffered extensive rot, we matched original beading profiles and reinstated authentic replacements. In the latter stages, we would finish all windows with fresh putty seals to keep them nice and watertight.
The Finishing Touches, windows re-decoration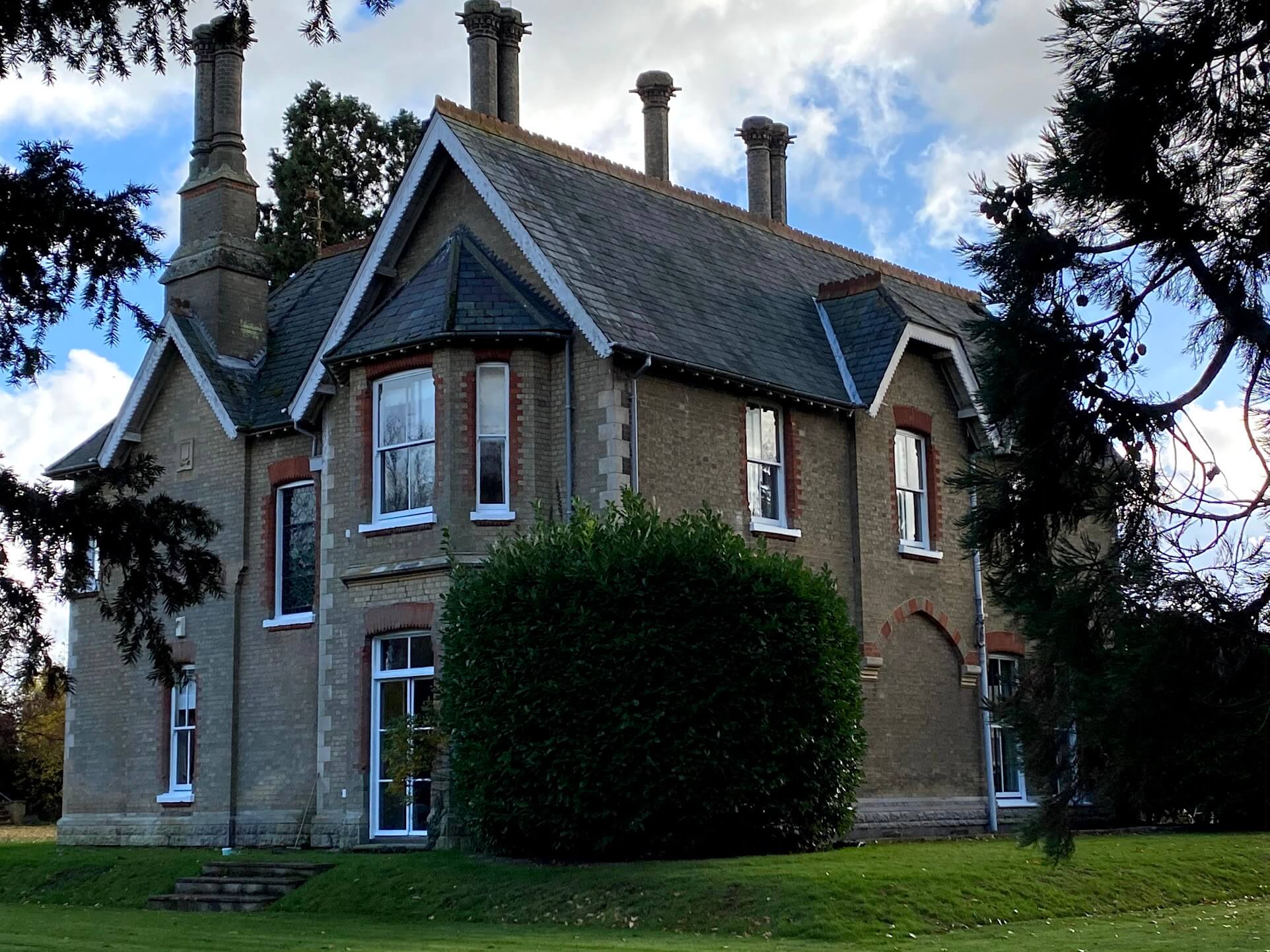 Following the fundamental repair work, the Scott James team began deep preparation work for the sash windows decoration stages. We stripped back paintwork, cleaned up woodwork and sanded timber and masonry back to a smooth, clean surface.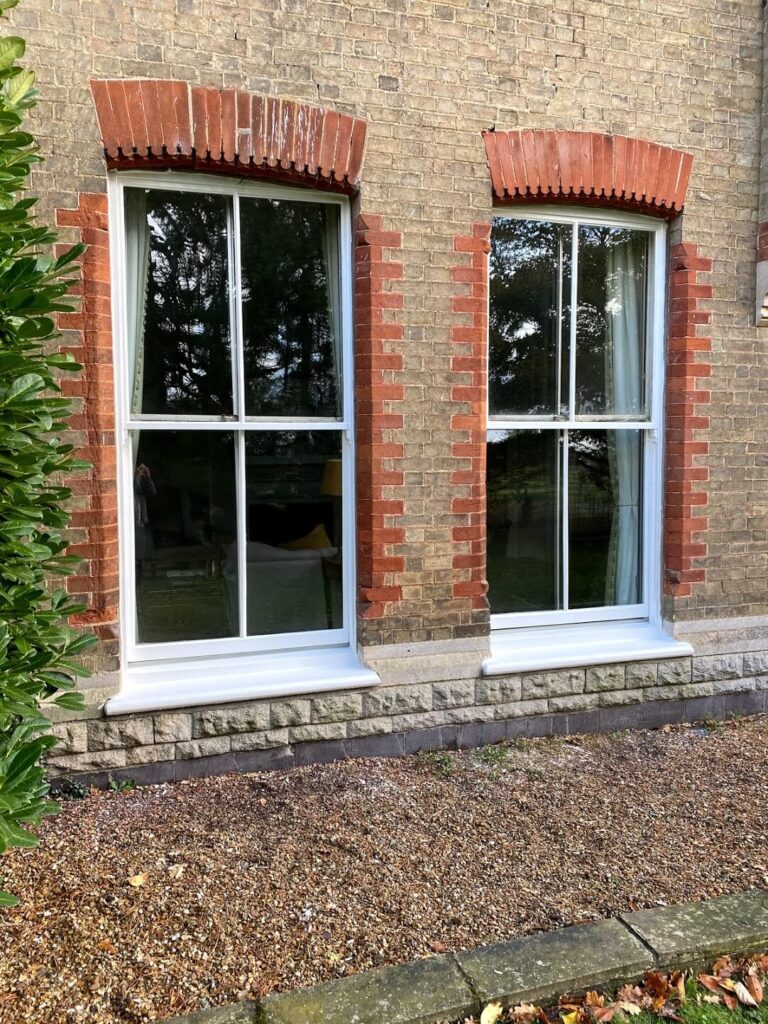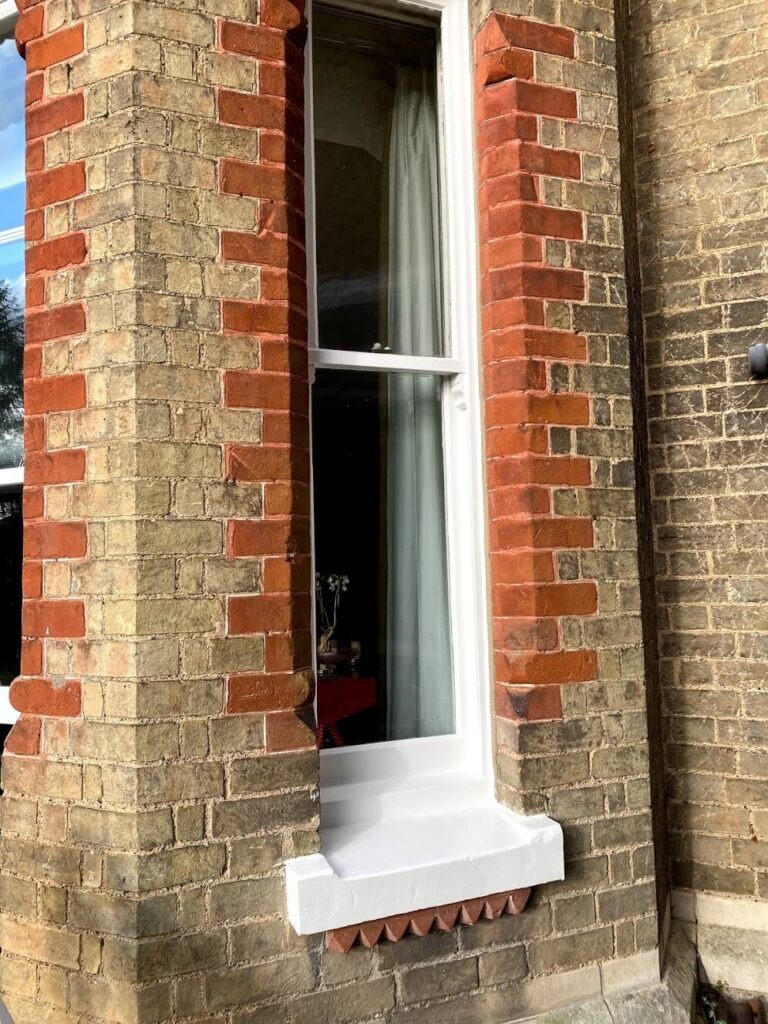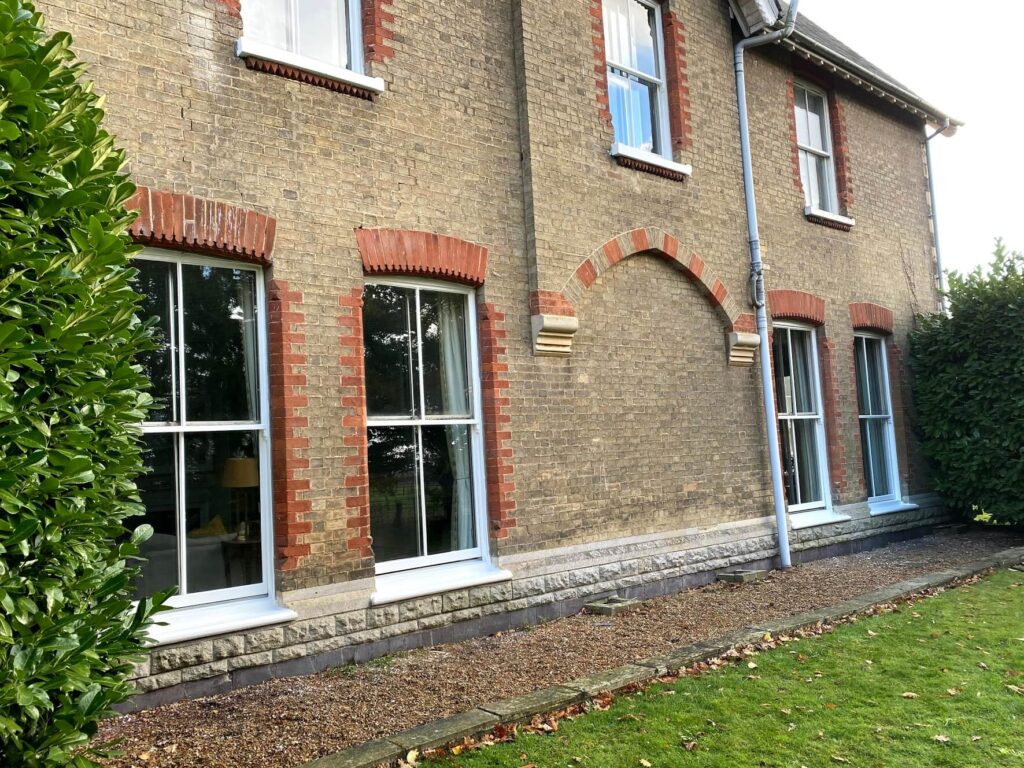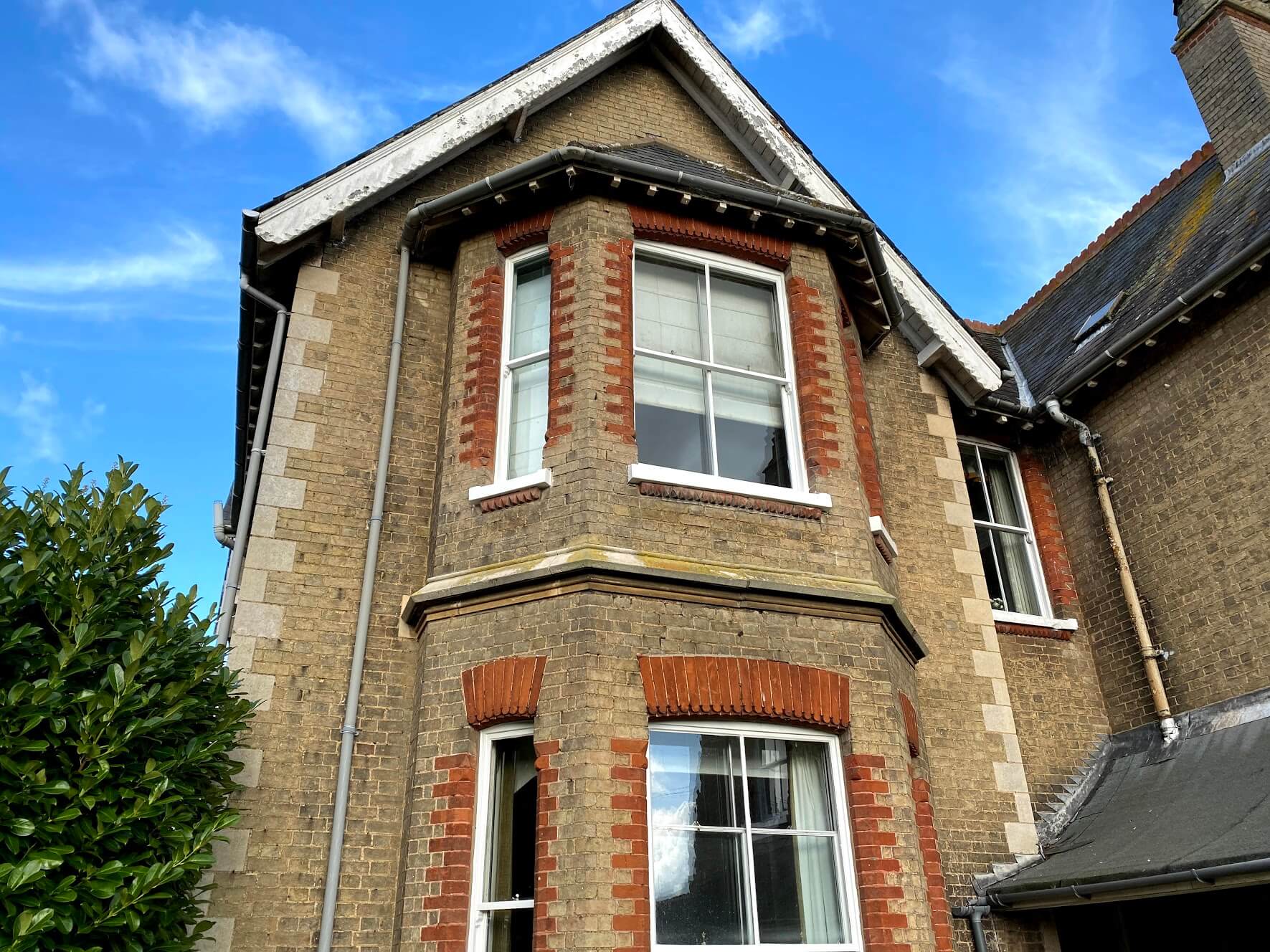 Once all surfaces were ready, we masked off all surrounding surfaces and prepared for our high-efficiency paint spray application.
Build them up! Layer upon layer, super smooth, super precise. Perfect combination of durability, long-life, and beauty!
The Result
For these original Victorian sash windows, it was certainly the right time to intervene. The damaged areas had also made sound areas more vulnerable. These well-deserved repairs and upgrades will stop them deteriorating quickly!
At the end of this first phase, the transformational results are fantastic. These stunning original sashes are once again strong, flawlessly finished and a proud asset to this unique property.
During the second phase, all remaining windows will be completely restored and enhanced. We look forward to sharing the updated project report with you all.