Windows restoration on a grade II listed building, Sawbridgeworth
This job saw the full restoration of all exterior windows on a grade II listed building in Sawbridgeworth. All windows were in need of heavy remedial work due to degradation of the frames over time, with rot a widespread issue.
This historic property is full of character and boasts a distinctive style of external timber cladding unique to this area. It also has a number of window styles on display, from the small box window to attractive three-piece units with a central sash.
Window restoration process
First the windows are prepared with all loose and flaking paint removed. This is both a necessary part of the restoration process but also allows for a thorough visual inspection of the wood underneath to assess how many rotten sections need to be completely removed and replaced. Following this, the majority of surface area is sanded and rotten sections replaced with accoya timber.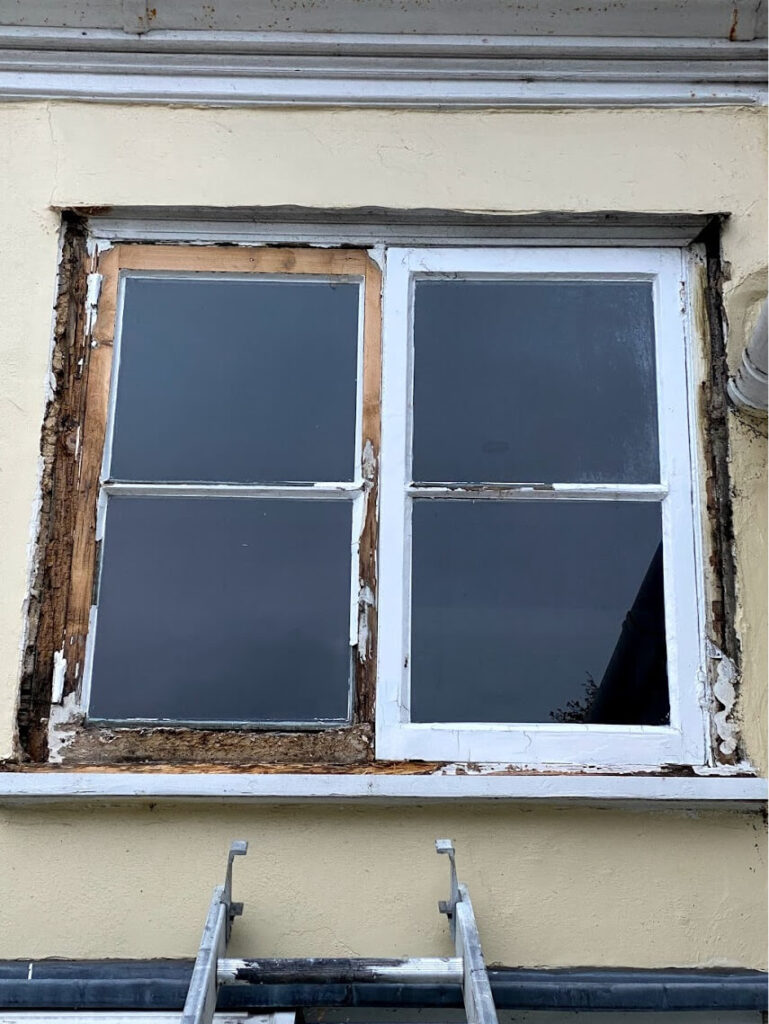 Examples of the heavy damage over time to the frames
Lamination
Following initial preparation, we begin laminating the exterior window surfaces with accoya and tricoya timber.
The accoya and tricoya woods used in the restoration process are incredibly durable and ideal for this type of work. It is guaranteed to last over 50 years above ground and is very resistant to warping, which is of crucial importance in the often-wet, UK climate.
Below the frames can be seen following tricoya lamination:
Our unique lamination method helps to ensure restoration work is completed to the highest standards possible from a structural perspective whilst also maintaining the exact character of the sash window. It is a restoration approach that allows for the benefits of modern building methodologies while always prioritising the original character and intended aesthetics of the windows.
Window Painting
Finally, after all the window areas have been thoroughly protected, paint is applied via sprayer. Applying paint evenly and thickly, it is the ideal method for window restoration. The paint used also allows a degree of flex to accommodate for any timber movement over time.
Guarantee
Following paint application and drying time, the job is complete. With a 20 year guarantee on all repairs and a 10-year guarantee on paintwork, clients are left with peace of mind as well as windows restored to their prime condition.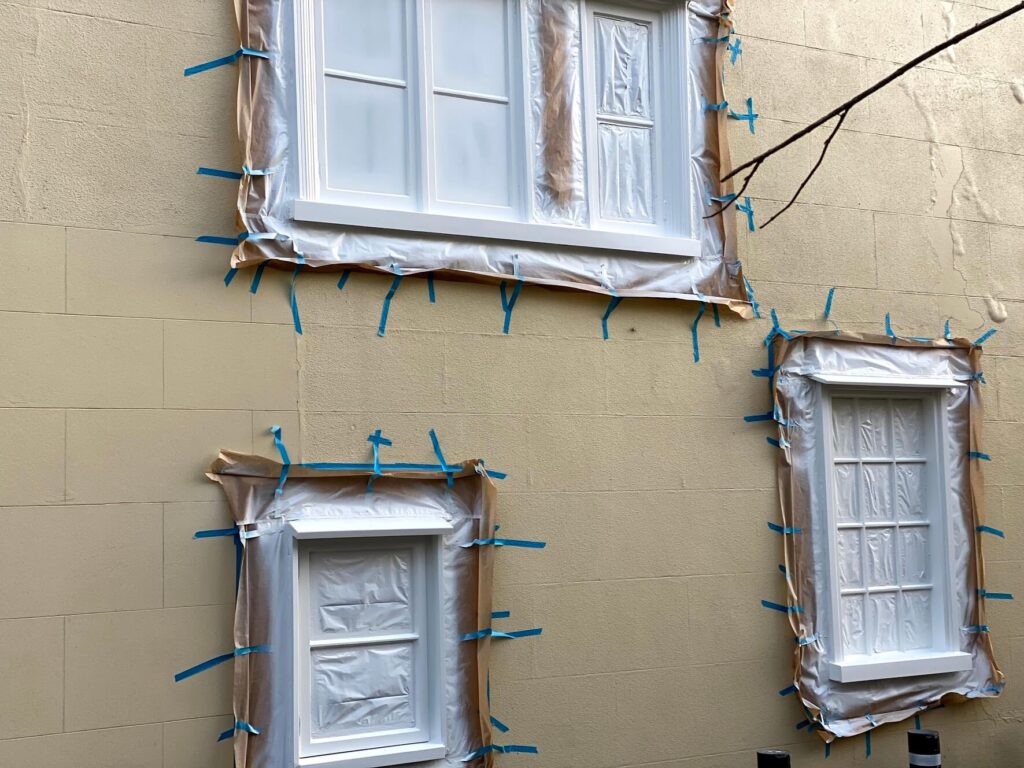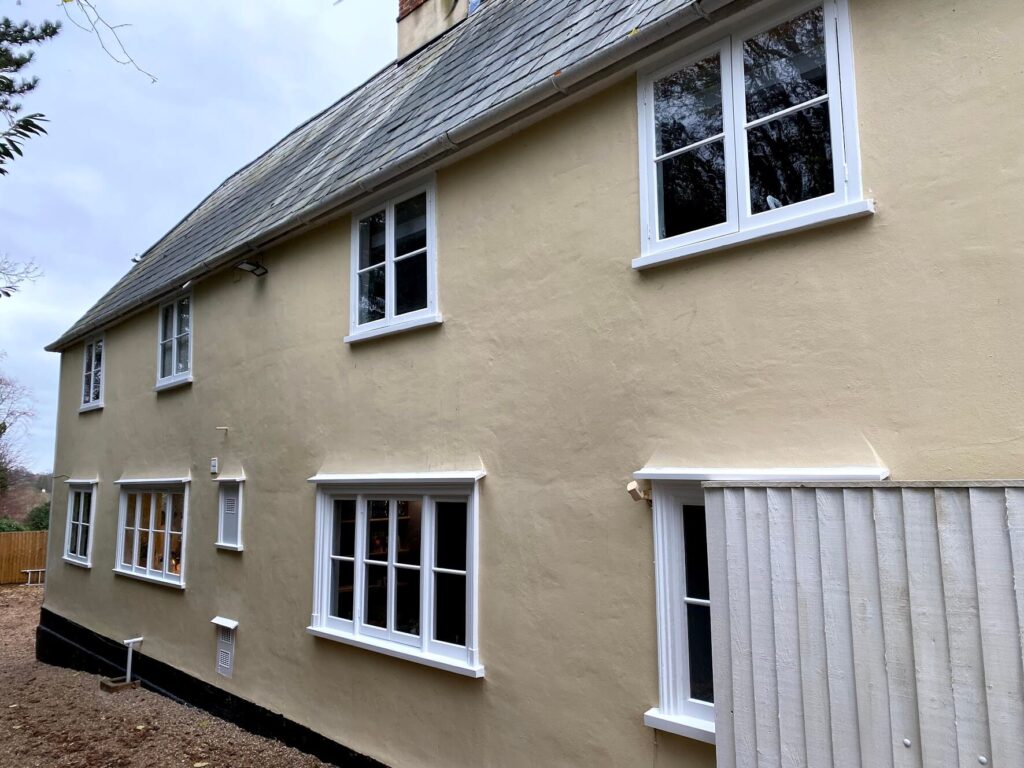 (Finished windows with protection removed)