💛💙 Support Ukraine
Sash windows renovation near Braintree
---
The Scott James Sash Windows Specialists team were contacted by the owners of this attractive property with a unique layout regarding the complete refurbishment and redecoration of all period sash windows.
The property has a real mixture of units on display, including a variety of casement windows and a run of 4 dormer sashes located on adjacent sides of the interesting Northern-French style sloped roof. Also included within our programme of work was the front and side door and masonry pillar surrounds of the front entrance.
We were excited to bring these windows back to their former condition and started our normal programme of repair work with thorough preparation of all units, including sanding down of surfaces, the scraping away of flaking/loose paint and removal/repair of particularly damaged frame areas with new wood.
Poor condition of many of the window units on display- above a sash with widespread rot and below a bay window in very degraded condition
During the preparation phase, it was also necessary to remove the side door and some particularly damaged windows for unhindered work access. As seen below, the team then takes the wood back to the bare, adding some support bracing before the next stage of work.
Following this, we begin our thorough lamination of the window frame and door areas. This essentially creates a new sound substrate using our accoya/tricoya wood which repairs previous issues and adds durability. Following redecoration, the repair work is indistinguishable from the original window unit.
All areas are then protected with tape and sheeting prior to full spray redecoration. Our premium import paints leave an extremely high quality and durable finish, far superior to that achieved by brush.
Windows and doors with protection during the painting stage
With painting complete and protection removed, we pull off the job leaving a set of beautifully restored windows on this stunning property which lifts the external aesthetics of the building significantly.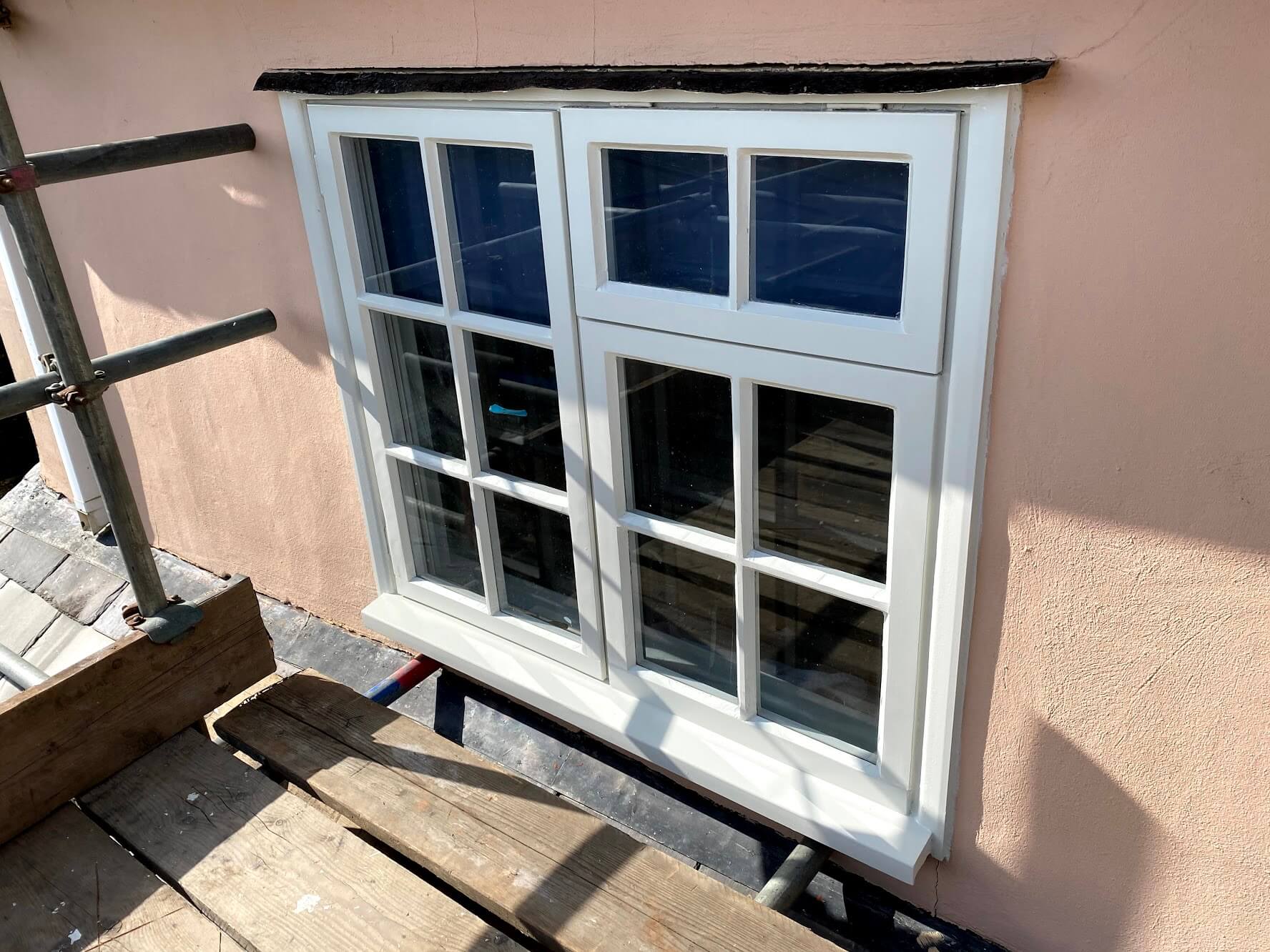 We're also happy to leave satisfied clients who kindly spoke to our media team about their experience of Scott James' service which can be seen below.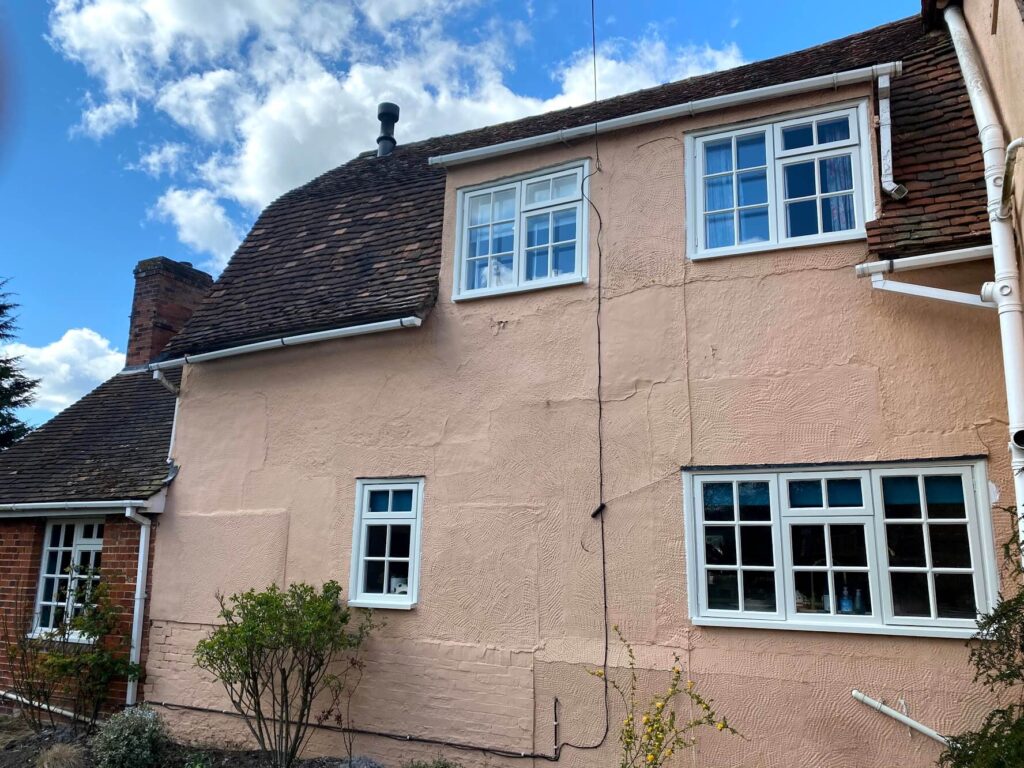 Client testimonial video with Owen:
Our sash window refurbishment and double glazing retrofitting projects