💛💙 Support Ukraine
Windows repair in Essex countryside
This sash window restoration job in the Essex countryside, close to Ramsden Heath, saw us carry out full restoration and redecoration work on all windows at the property. A beautiful Grade II listed house with heaps of character: we were excited to bring these windows back to their intended original condition.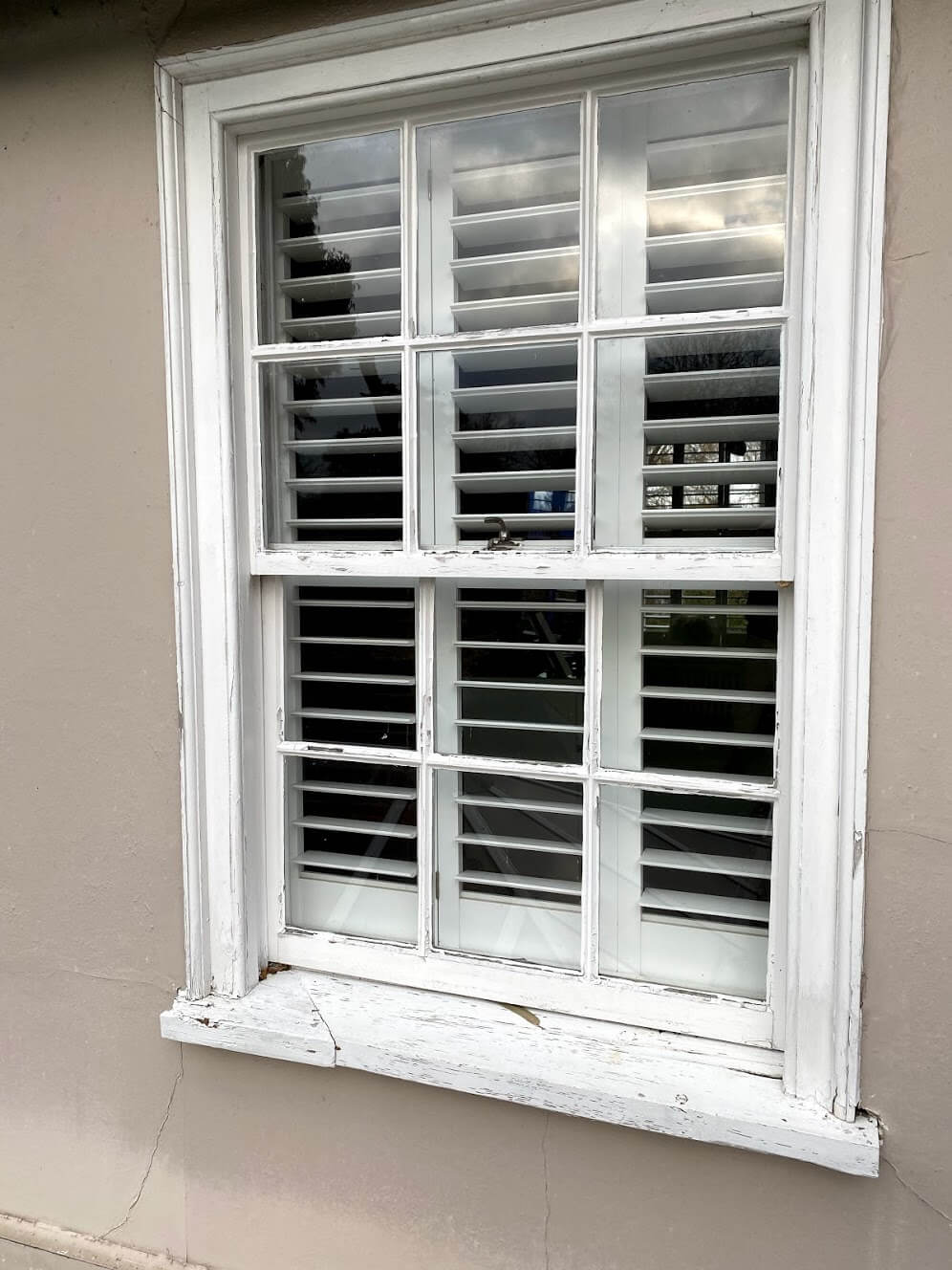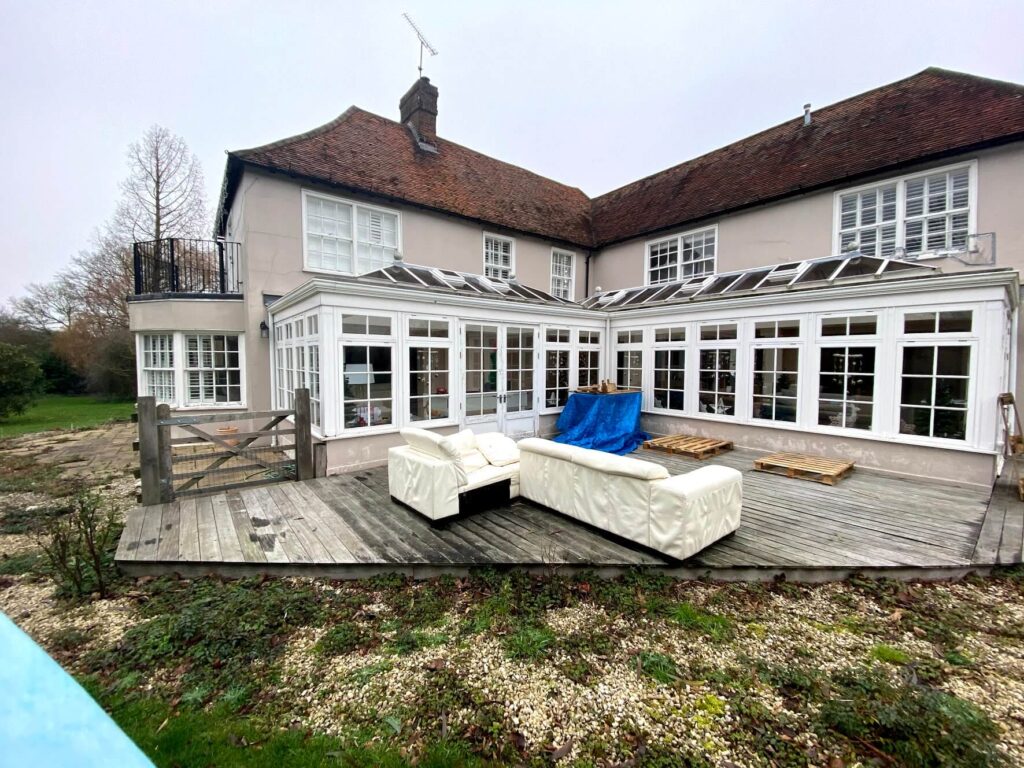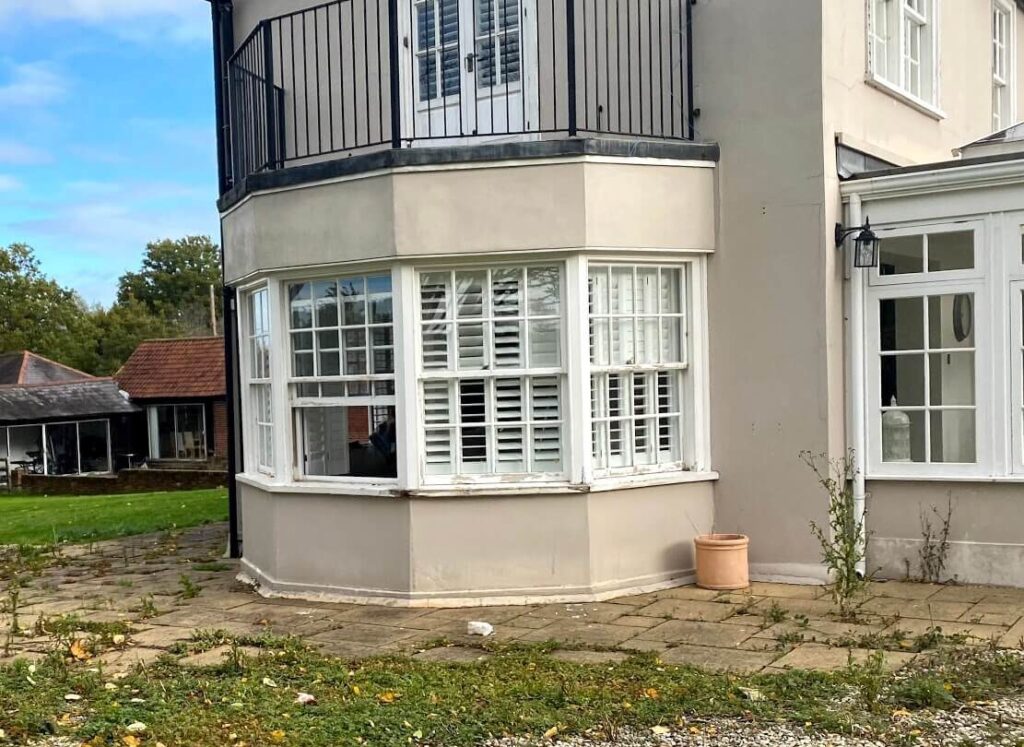 A number of different window styles on display including 6 over 6 sashes as well as an attractive 5-sided bay with 8 over 8 sashes
This project was carried out in January, and despite the commonly-held view that winter is not suitable for exterior work, we were able to complete the job in 2 ½ weeks with our paint spraying method and use of quick-drying and cold-tolerant paints with no sacrifice in quality.
As seen below, a large number of windows on this property were in poor condition with rot issues and needed significant restoration work:
Window sills decayed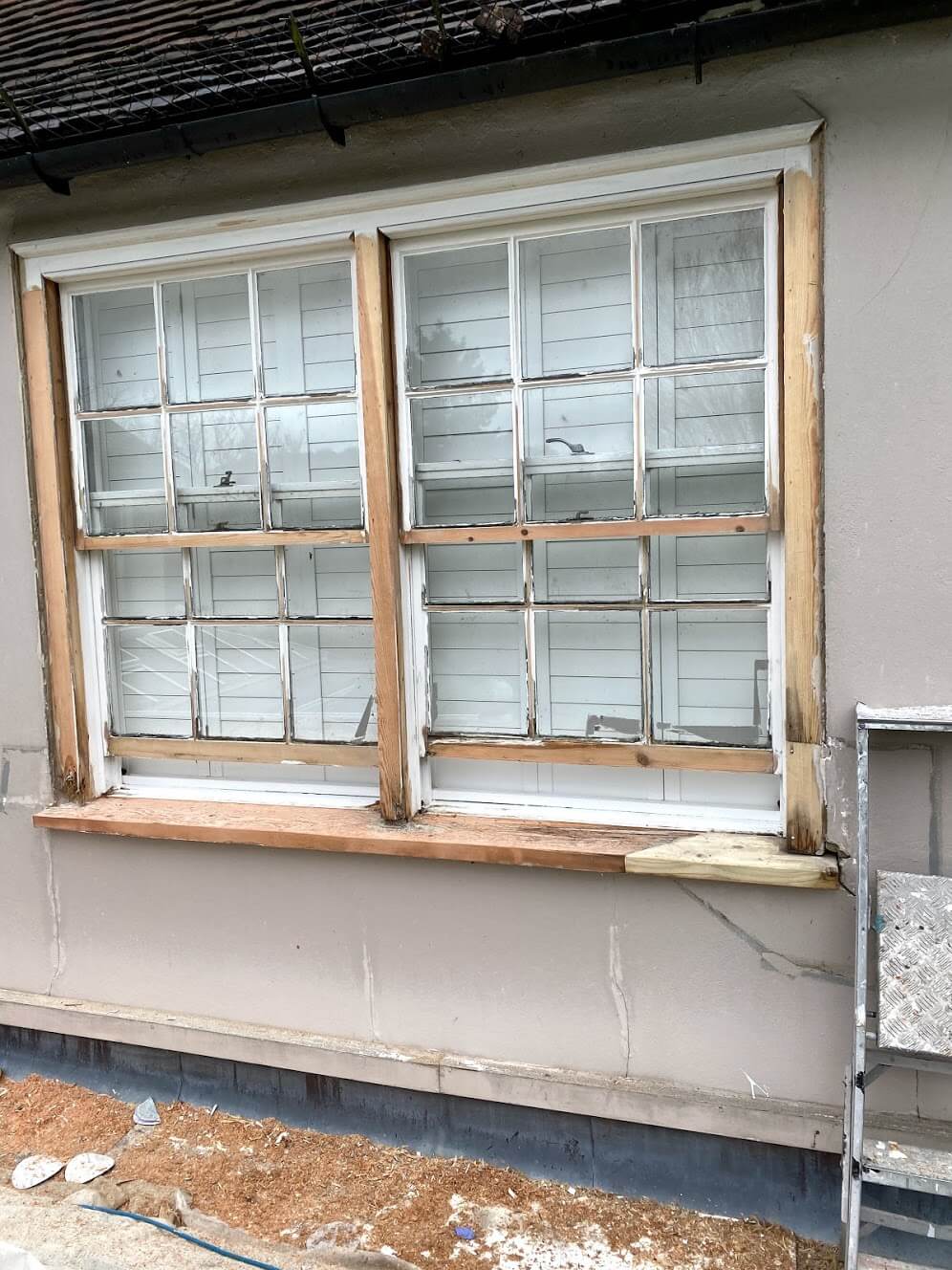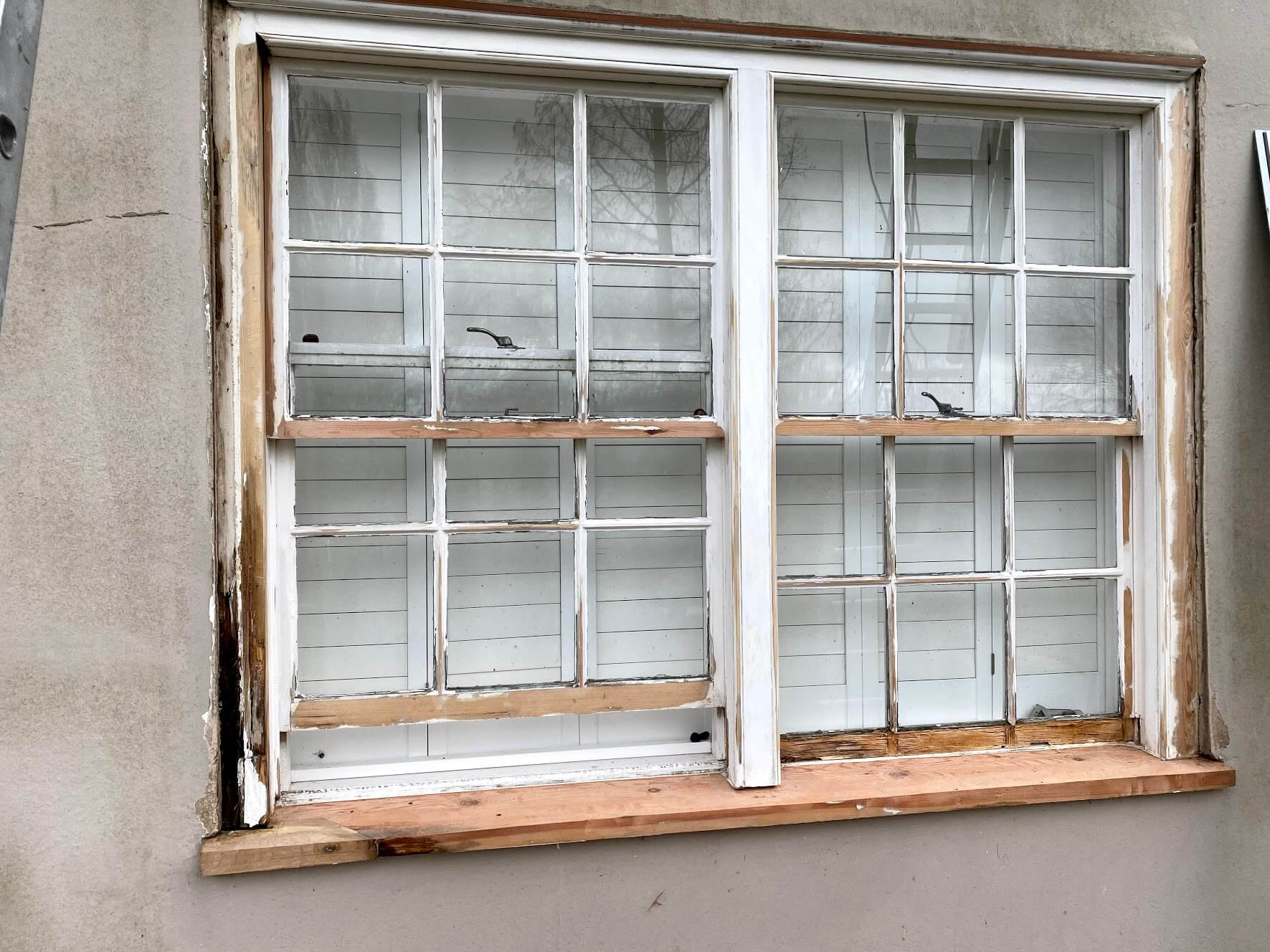 Windows with damaged paintwork and during initial stages of preparation
Following preparation of all window and frame surfaces with the scraping down of loose paint, graduated sanding and filling of surfaces, we begin lamination using our accoya and tricoya wood method.
This lamination method helps to ensure restoration work is completed to the highest standards possible whilst also maintaining the exact character of the sash window. It's an approach that brings the benefits of modern building methods while always prioritising the original character and intended aesthetics of the windows.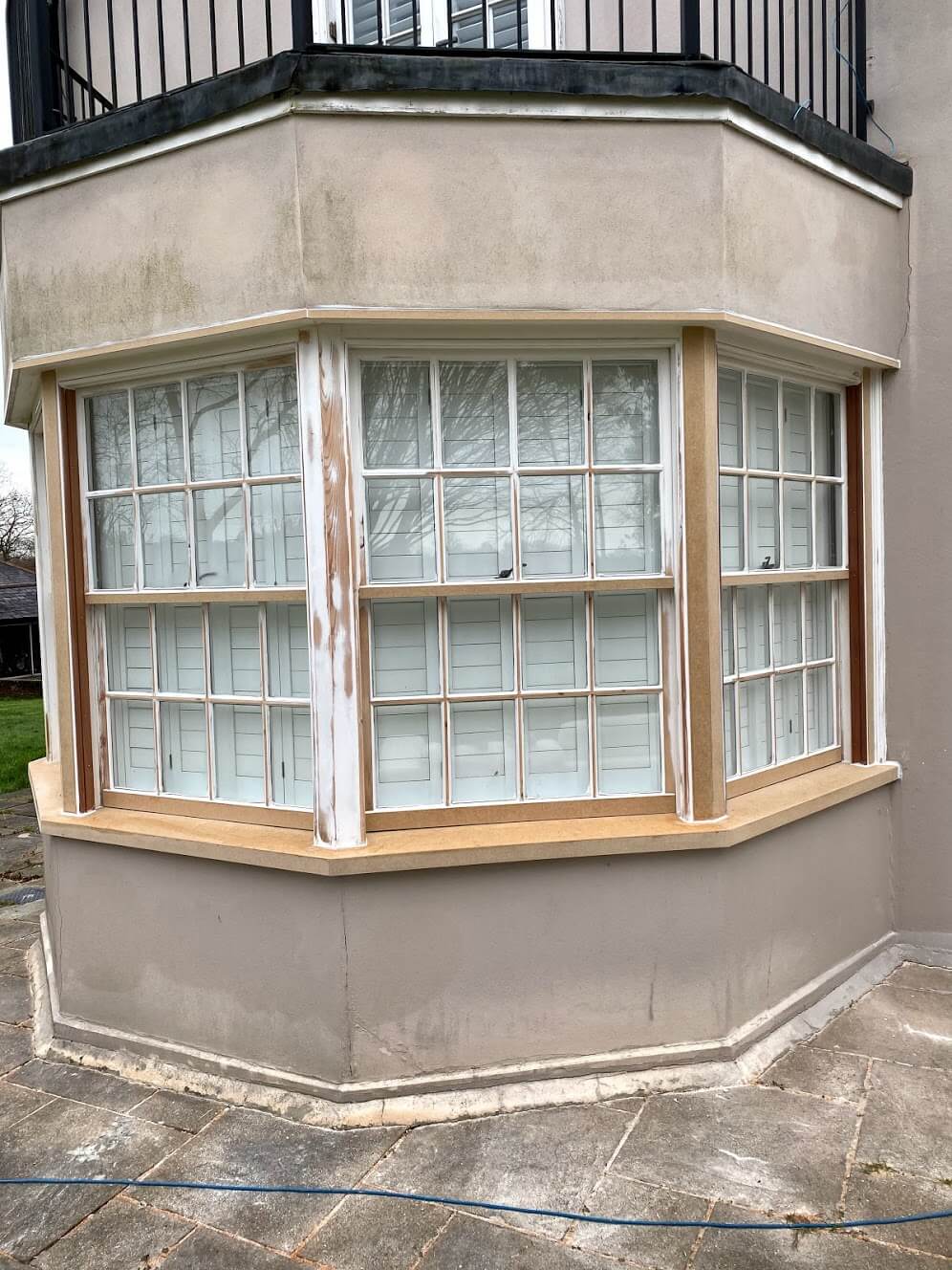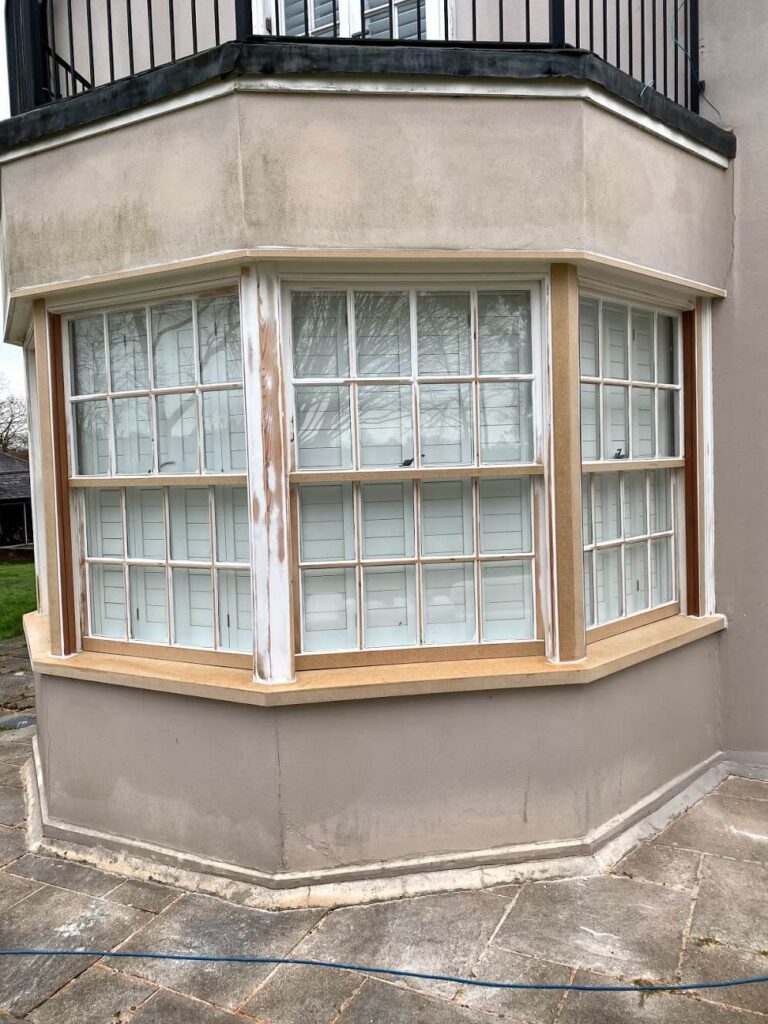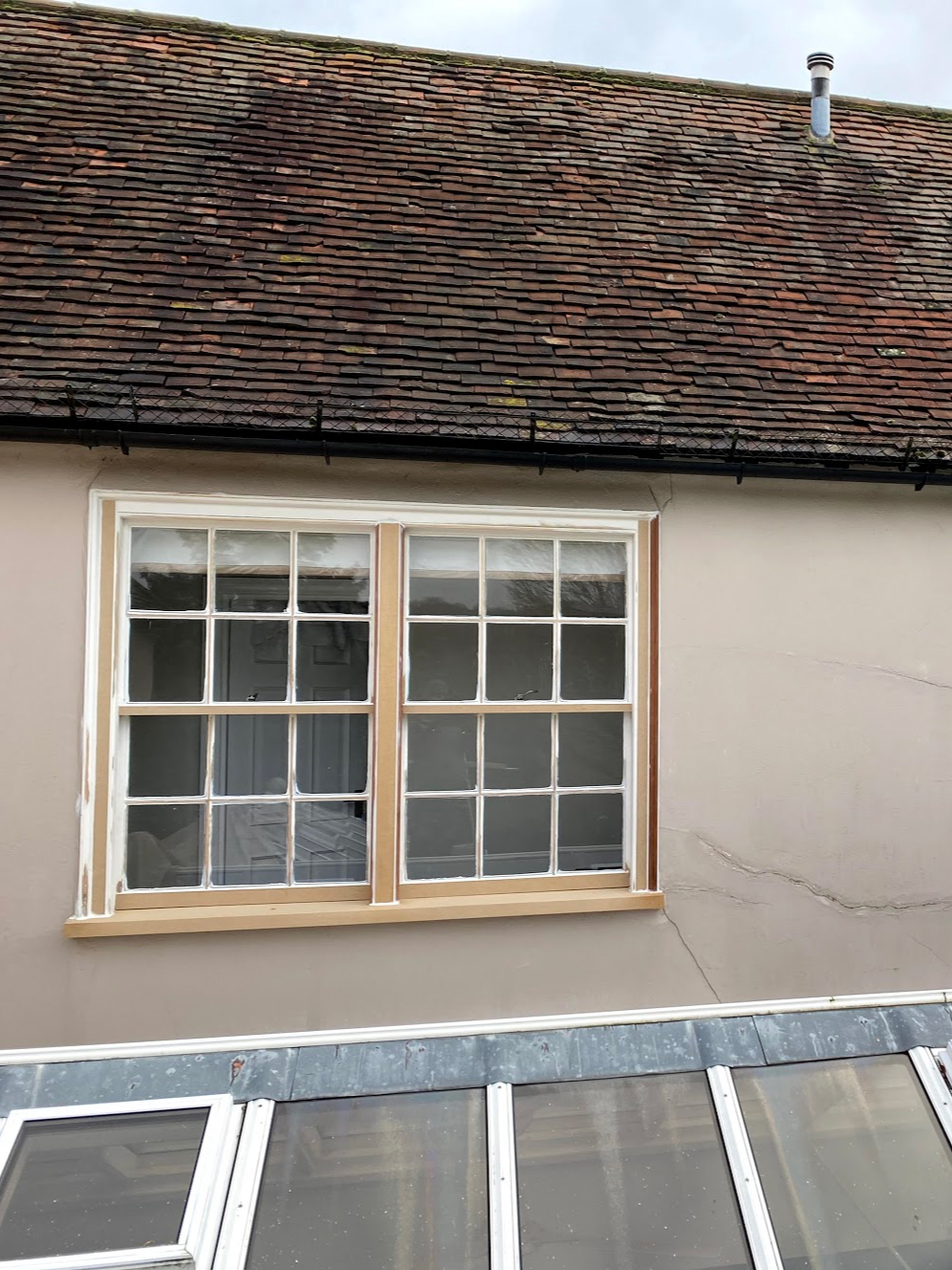 Windows following restoration
Following this, we begin the application of layers of paint via a sprayer. This gives an even application ensuring high quality and durable finish which is supported by our 10-year paintwork guarantee. The paint also allows a degree of flex which is ideal to minimise the risk of cracking with timber movement over time.
Our window painting services in Essex are well known in their own right, providing a crisp and impressive finish. When also combined with accoya and tricoya woods on our restoration jobs, the smoothness is unrivalled by brush finish.
Fully repaired and redecorated windows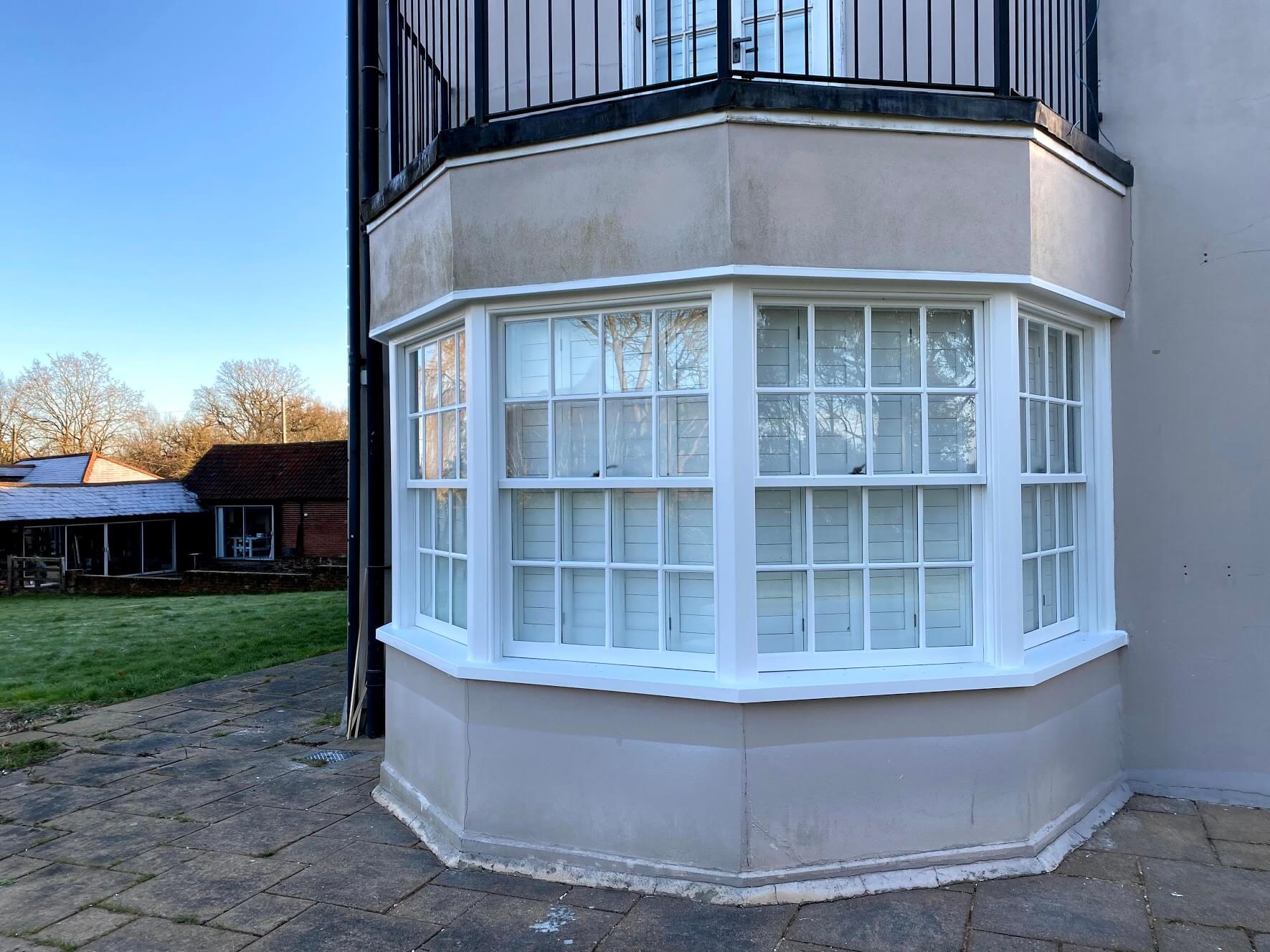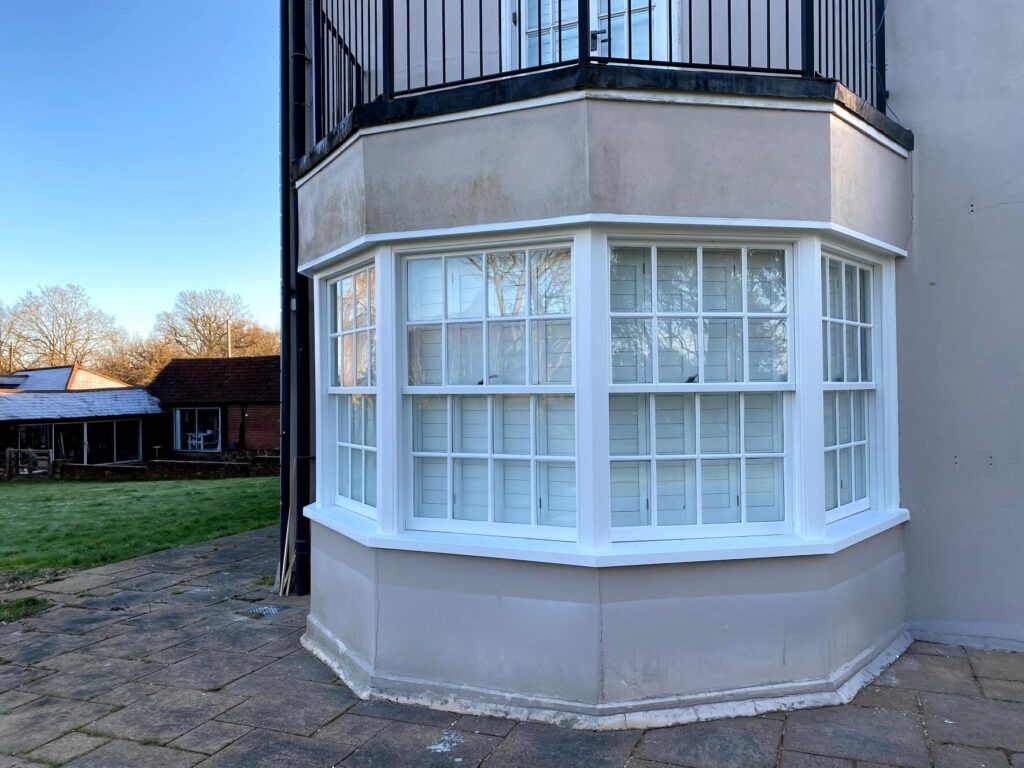 On display in some of the photographs are areas of overspray. This was agreed with the client prior to the work commencement. The client intends to redecorate the exterior of the property in spring. Based on this, and to streamline our work, we used shorter covering paper which is more resistant to wind gusts. Usually, there is no overspray as the whole area around the windows is entirely covered.
We left this listed property with beautifully restored windows and, by completing work in the colder winter months, the owners have the added benefit of no interruption of their use of the outside space during the summer months.
With extensive experience working on a range of historic and listed properties, Scott James brings great craftsmanship and an appreciation of heritage windows to our work, making us the ideal choice for your restoration project.
We also specialise in a range of other services including draught-proofing and re-glazing of old sashes with our Fineo glass system. Check out our sash windows restoration prices.
Our sash window refurbishment and double glazing retrofitting projects