💛💙 Support Ukraine
Repair vs Replace Windows

Repair vs Replace Windows: Why is it important to preserve older buildings?
Preserving older buildings, particularly those built before the Second World War, is of huge importance. Both within the local community and on a national level.
Buildings are tangible, cultural heritage which reflects the time in which they were built with each era having characteristics which reflect the history of that period. For private property owners, original architectural features contribute hugely to the authenticity, desirability and cachet of the house. People are keen to buy old houses with original features, they are a selling point, no-one wants to enter a period property and find it has been renovated to within an inch of its life and nothing remains but an empty shell.
Old buildings often contain better quality materials than newer builds. Also a level of craftsmanship and skill which is rarely replicated in modern properties. unless they are specifically constructed in a traditional style and using original materials.

What are the traditional features which are sought after in older properties?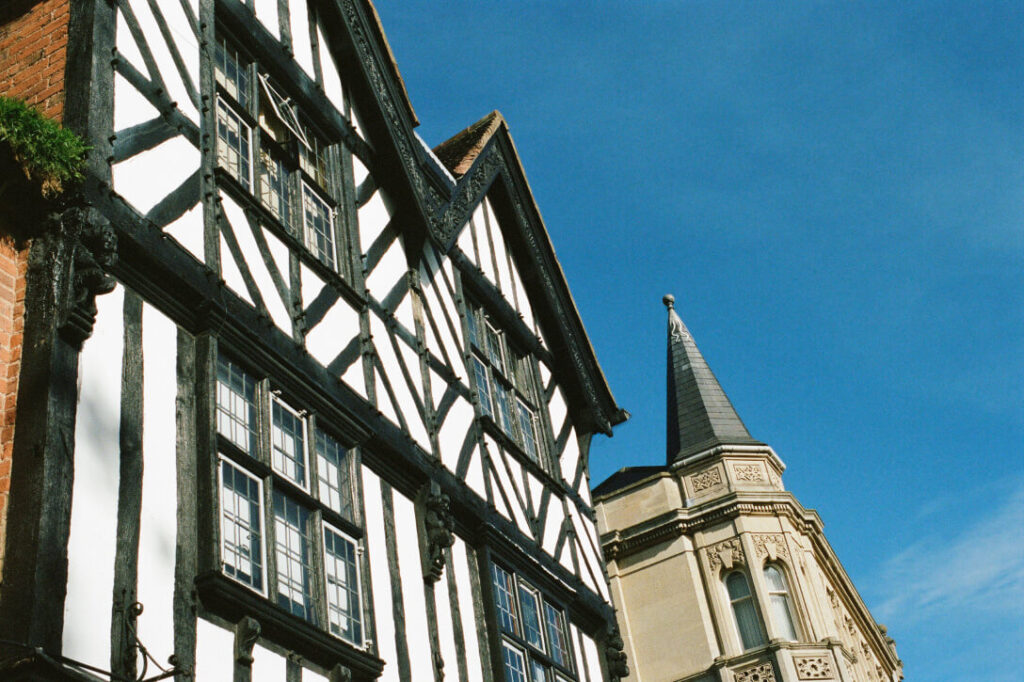 Depending on when your house was built. There are a range of valued features.
These might include:-
Beams – ceiling beams and also exposed timbers in the walls in very old houses

Windows – Windows are the eyes of the house and are hugely important when it comes to authenticity. Leaded lights are common in timbered properties. Sash windows from the Georgian and early Victorian era. Even Crittall windows from the 1930s are now a cherished style

Doors – panel doors from the Georgian period, wooden half-glazed doors which were popular in the Victorian times or brace and ledge doors (barn doors) in old cottages

Floors – original flooring comes in a mixture of stone, wood or tiles. Depending on the age of the house and its location in terms of whether it is a town or rural property·

Fireplaces – the centre of the home for houses built well before the advent of central heating. Fireplaces are a hugely desirable feature. Your Fireplaces could reflect the age of the property.

Repair vs Replace WindowsRepair and recycle rather than replace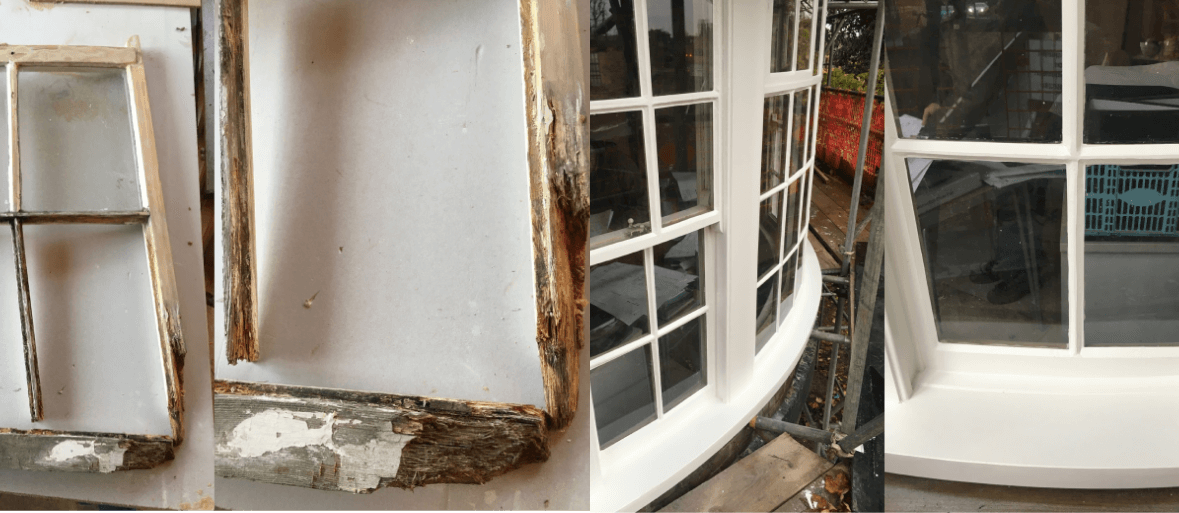 Your sash windows were not meant to be discarded. Traditional wooden windows were constructed to last. The era that they were made, the concept was very much about repair rather than replace. This was an enduring feature of much household maintenance.
Repair vs Replace Windows. With much more public awareness over the use of plastics, recyclable. There is a move back towards repairing something rather than throwing it away. Wooden Sash windows are designed to be cared for and repaired when they need it.
Original features can reflect modern living requirements
With new glazing materials available, your old-style sash windows don't have to be the draughty and thermally efficient fittings they once were. People often replace wooden windows because they want something that is easy to care for and kinder to their heating bills. These targets can still be achieved.
Fineo glass is a new glazing product with incredible thermal efficiency contained in a narrow and lightweight material which is perfect for old wooden frames allowing you to retain original windows whilst enjoying the benefits of a draught free and warmer home. Fineo has all the same properties of standard double glazing but without having to fit chunky uPVC units to your period home. Fineo is perfect for original sash windows that wouldn't easily support the weight of heavier glass due to the delicate system of weights and pulleys.

Accoya wood is used to effect repairs to rotten or soft sections of the timber frame; it has superior longevity and weatherproofing compared to other traditional hardwoods. Sustainably sourced with FSC – Forest Stewardship Council – certification, this wood comes from forests globally which meet the highest environmental and social standards and has the lowest environmental impact throughout the entire production process.
With longevity comparable to plastics, no other timber can offer such stability and durability in different weather conditions and not swell, shrink or distort. Accoya is versatile for both old and new properties alike and counters the arguments that timber is high maintenance and doesn't last and that it can have a poor environmental footprint. Now, there is no reason not to use both new timber and glazing products to restore old windows.
Aesthetic appeal of old sash windows
Windows are the eyes of the house and replacing old or original windows with modern alternatives will change the appearance of the house forever.
Many older houses are constructed in a way that requires a degree of movement and flexibility in the materials that are used for maintenance and repair. Rigid uPVC windows will not adjust to the changes within an old property as well as wood can in the same way that a rigid concrete render will eventually crack as the old house moves imperceptibly beneath it.
Environmental considerations

Discarding wooden windows and other elements from an old property which could be repaired rather than replaced is not eco-friendly. Using modern materials to replace them, products which are not created in an environmentally conscious way, are ultimately toxic and are not recyclable at the end of their life, is no longer something that many householders want to subscribe to.
Care for your windows
Caring for your windows just as with other original features on your character home will minimise the number of sash windows refurbishments in Essex, Hertfordshire and other regions.
New materials will minimise the burden of maintenance. Offer the comforts of 21st century living without losing the traditional style and appearance of wooden windows which are a cherished feature of your home.
You can manage your carbon footprint and your heating bills with no concessions to the aesthetic appearance of your property.