💛💙 Support Ukraine

Sash windows double glazing Essex
Restoration, draught-proof, Double Glazing
Fitting new double-glazing to traditional and feature wooden sash windows requires specialist knowledge and experienced craftsmanship. Scott James provides expert solutions to the diverse challenges of sash windows repairing and retrofitting single glass with double glazing units.

As an integral part of our renovation service, we preserve the architectural charm and traditional quality. This is combined with the best modern advancements in materials and methods. In this way, the attractive period details are centre-staged and your property benefits from enhanced durability, functionality and longevity.



Please note: our minimum service order quantity is 15 windows for restoration or painting, a bay window is counted as 3 windows.

For projects of 30+ windows, we offer a trial refurbishment of 1 window.
Our window restoration Guarantees

Scott James believe restoration offers superior, authentic results: rejuvenating your heritage windows to their former best and beyond.

Our guarantees cover:
Paintwork 8 years (if the paint start to flake or peel, we'll come back to make it good)

Double-glazing for 15 (Manufacturer guarantee)

Repairs for 20 years (if any of our repairs produce faults, we'll promptly come back to address the issues)


And with thoughtful maintenance and ongoing care, original windows can last well into the next century!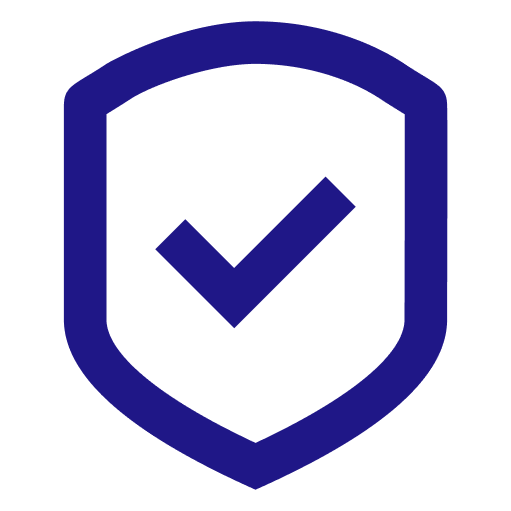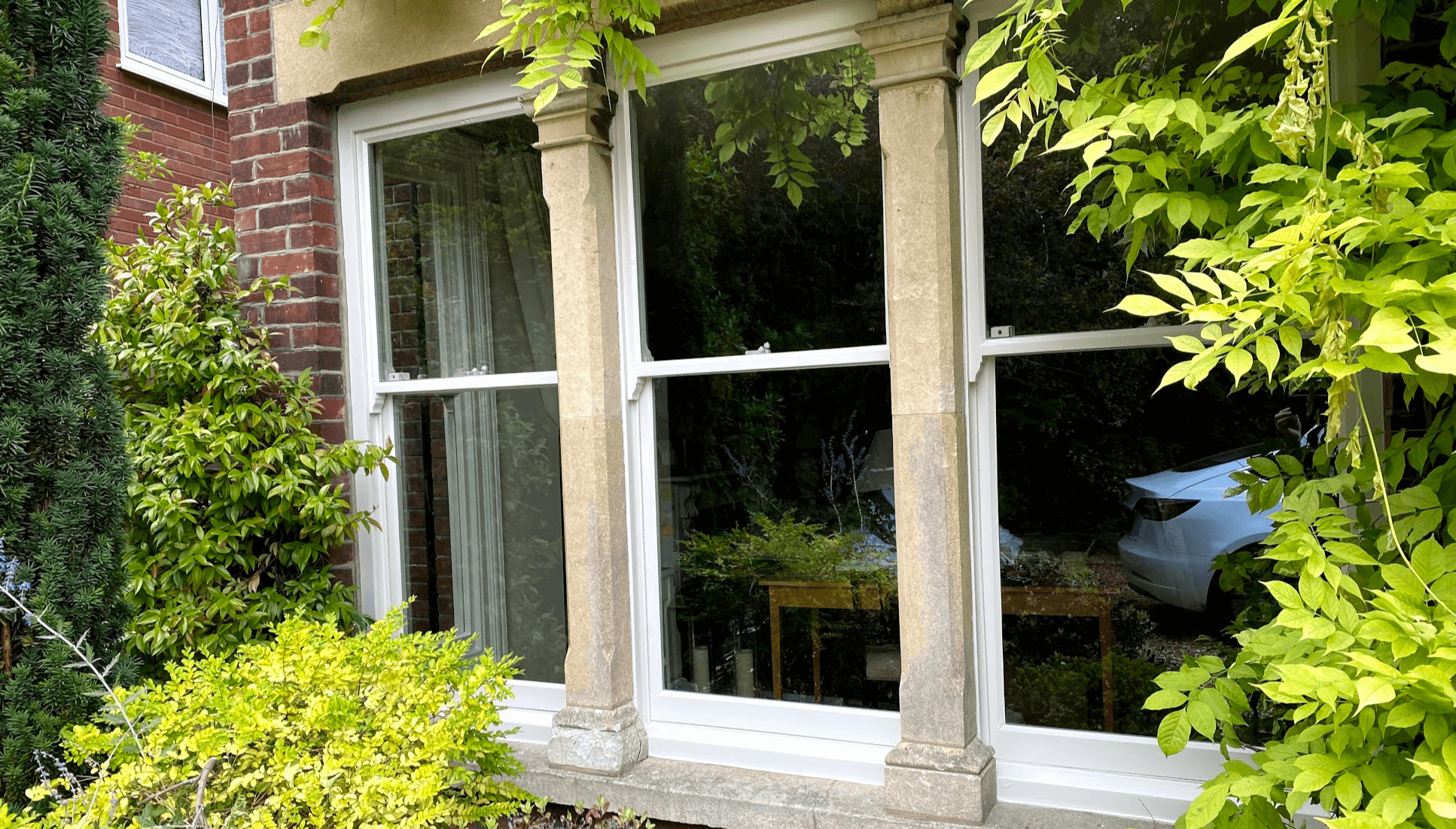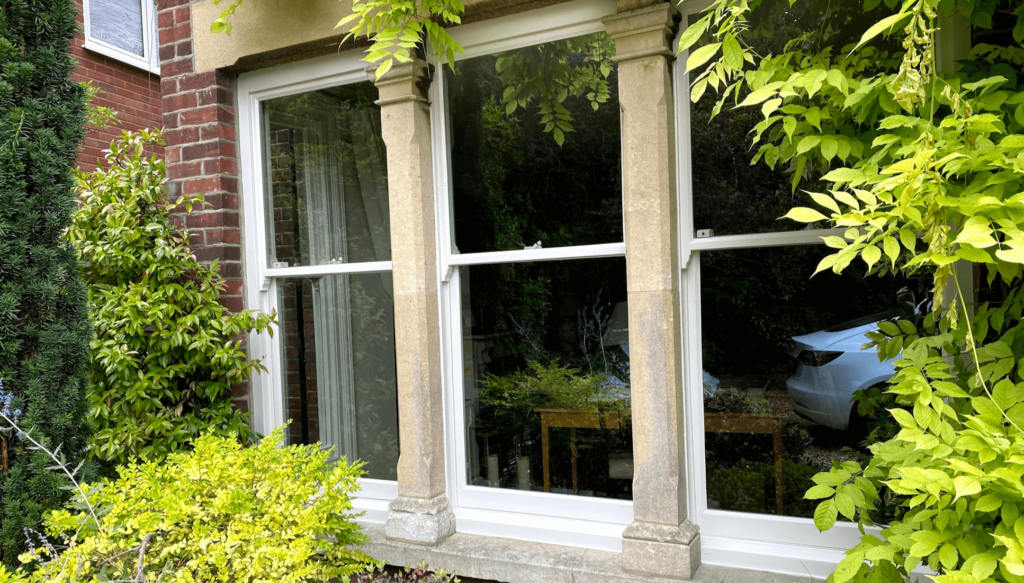 With skilled professionals and technological advancements, the mismatch between the original design and modern materials can be harmoniously aligned.



Many of the character wooden windows which we are invited to restore were hand-crafted. They predate modern double-glazing units and the development of methods, technologies and expectations of day-to-day comforts.
Woodwork and detailing of period windows, such as rebate depths and profiled beadings, were constructed and fitted to the specifications of single panes of glass.
Single-glazing, whilst optimum at the time of original installation, is sub-optimum compared with today's various double- and triple-glazed units. This presents an opportunity to upgrade the quality of your windows, property and comfort levels. We offer extensive glazing upgrades without overlooking or losing the inherent value of heritage crafts and features.
With skilled professionals and technological advancements, the mismatch between original design and modern materials can be harmoniously aligned. Using highly durable Fineo ultra-slim glass, superior double-glazing units can be retrofitted into modified rebates. Traditional stylings are seamlessly enhanced.
With Fineo slim double-glazing, in conjunction with our draught-proofing process, you can enjoy the outside views from the remarkable comfort of your own home.





Why re-glaze single glazed sash windows?


For many existing feature wooden windows, single glazing is the standard – often, this was the standard of the period. The most notable drawback of this is the poor thermal properties of single glazing. With a single pane of glass, in warm or cold weather, thermal exchange occurs easily and in the least desirable direction (i.e. in summer, cooler air is lost and the uncomfortable heat pervades; and in winter, internal heating is quickly lost and the cold outside air enters the building).
All of our slim, high-quality double-glazing units are supplied by Fineo. Where existing period features stipulate particular requirements on materials and methods, we find that Fineo glazing often enables new solutions which have only become available in recent years – another example of why sash windows specialists invest their time and effort into exploring modern advancements for ageing problems…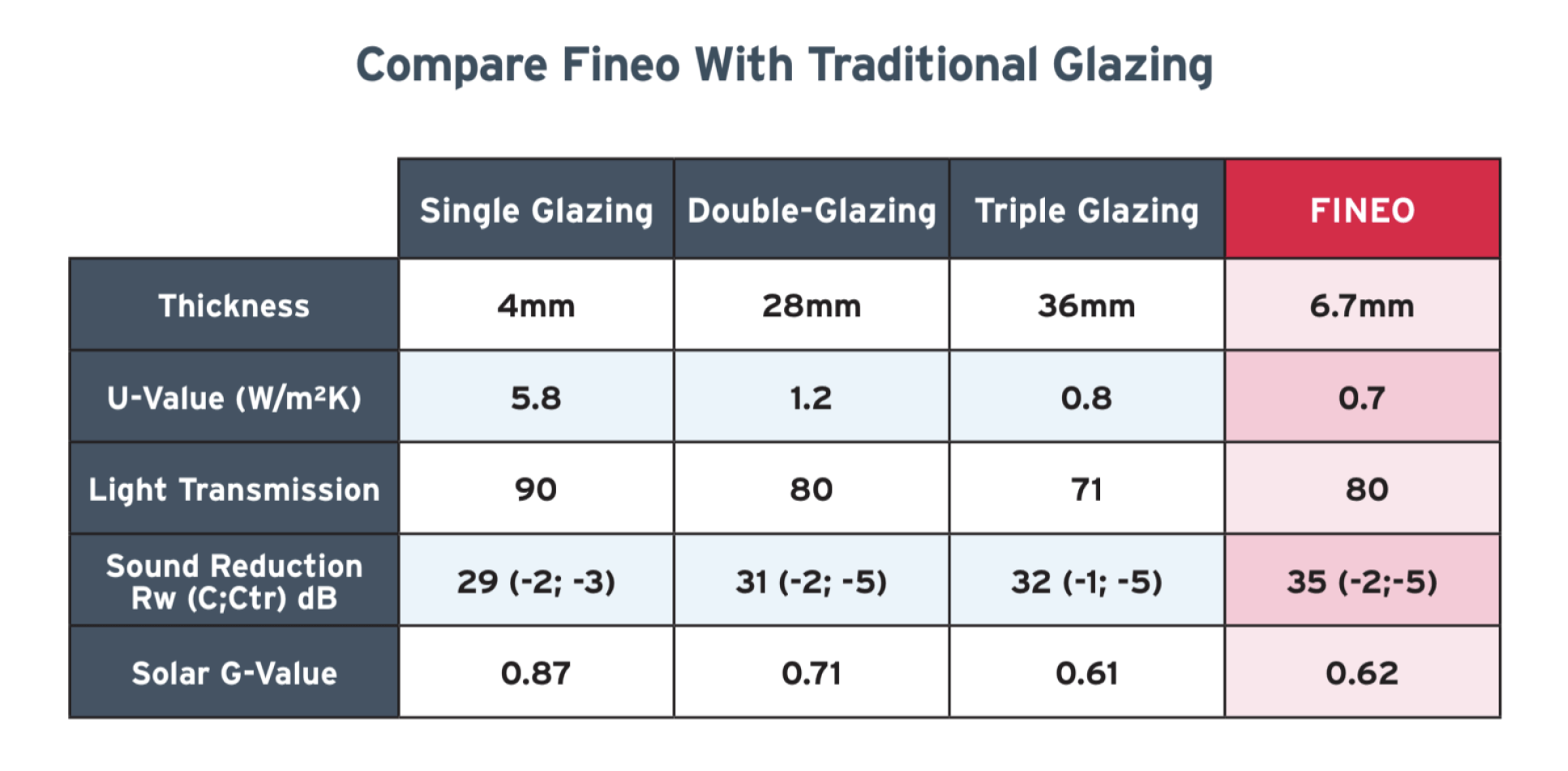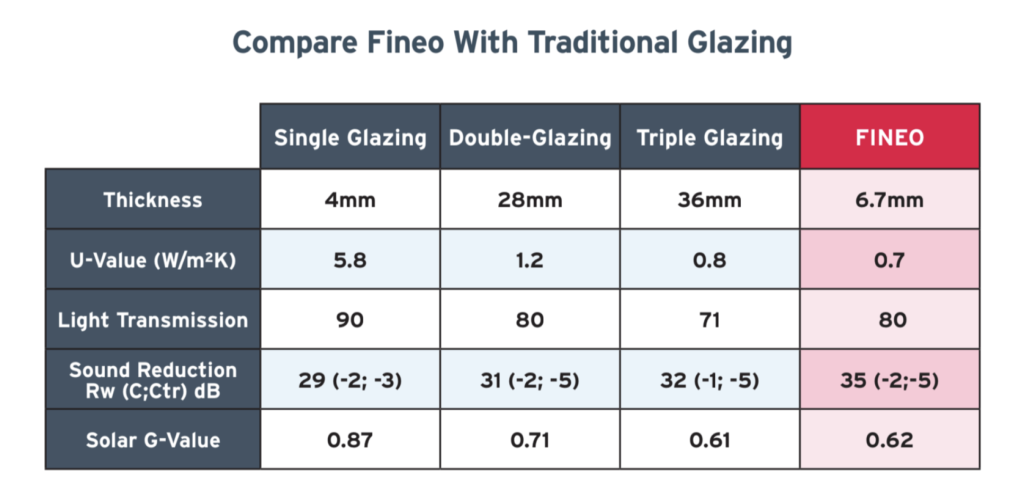 Proudly boasting properties comparable with many other double- and triple-glazed units, Fineo glazing has fantastic thermal insulation credentials. Lightweight yet durable, Fineo double-glazing is vacuum-sealed, rather than gas-filled as is common in less effective double-glazing units. It is even 100% recyclable, further adding to the sustainability benefits of a Scott James restoration project.
We find that the vacuum seal in Fineo units offers great reductions of unwanted external noise and adds to the cosy, homely feel. For further information on the Fineo double-glazing we use, click here.

Inside your property, our double-glazing improvements increase the thermal 'comfort zones' – in essence, these are the areas of pleasant space within a room. Typically, comfort zones relate to window proximity as these can be areas susceptible to greatest heat transference. Comfort zones will, therefore, vary depending on the quality of your windows' insulation.
If you move your hand towards a single-glazed window on a cold day, you will feel the cold long before you touch the glass. With double-glazed and vacuum-sealed glass, these uncomfortable zones are notably reduced. On the same cold day, the discomfort zone may not be felt until very close proximity to, or until actually touching the glass. This means, with our reglazing service, you can regain the maximum amount of comfortable, enjoyable living space in your home!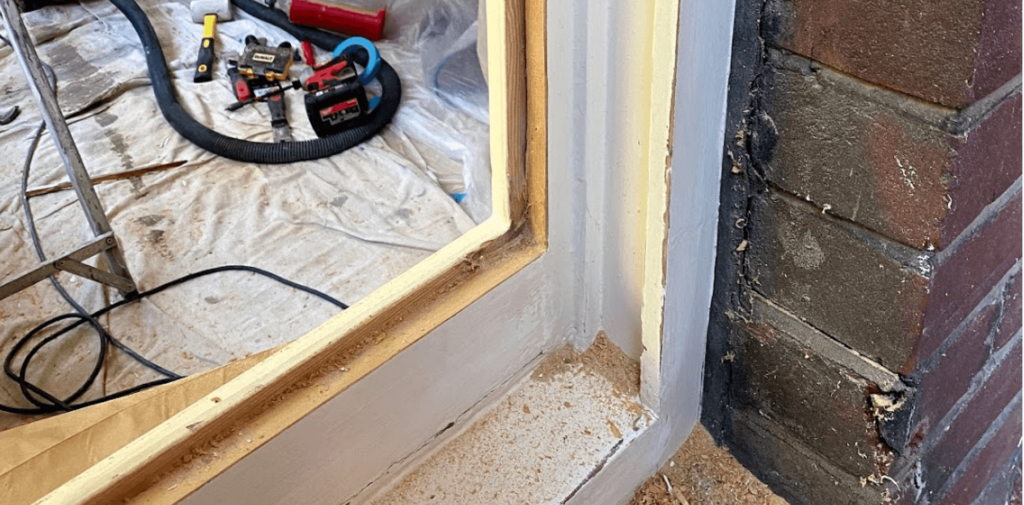 Continued benefits:


We can retrofit premium double-glazing to most traditional wooden windows. Although older windows were originally crafted to house single-pane glazing, our skilled team have developed methods which allow alterations and enhancements to be made to accommodate modern glazing units – all without compromising your property's unique characteristics and aesthetic integrity.
Alongside draught-proofing, upgraded glazing can dramatically improve your living conditions.
The re-glazing service provided by Scott James is an excellent and cost-effective solution to the negative impacts of poor thermal efficiency. With greatly improved insulative properties, your need for winter heating and summer cooling will be reduced, saving you money for decades to come.
This, in addition, can result in the reduction or elimination of internal condensation and the resultant build-up of damp and moulds. Expertly installed double-glazing, as well as feeling great to live with, usefully contributes to the prolonged life of your wooden windows.
In exceptional cases where there is an express requirement, we are also able to install new single-glazed panes as part of a restoration project. Contact our team to discuss your bespoke priorities and needs.


Straightening sash windows frame

With the addition of glass comes the inevitable addition of weight. Scott James uses their specialist restoration knowledge to increase the structural properties of your restored windows.

For sash windows, in particular, it is essential to correct for any weight increase with not only structural enhancements but also mechanical alterations such as counter-weights and professional re-balancing.

Pulleys and cord or chain mechanisms are also upgraded and renovated as part of our comprehensive service.


Additional Sash windows weights & rebalancing

Once double glazing units are integrated into existing, newly renovated windows, we can be completely confident that the additional weight of double-glazing will be comfortably supported.

From here, using purpose-built weights – or other balancing measures such as springs, depending on the era and style of your sash window – we correct for the additional weight to ensure perfect balance and smooth functioning. Typically, braided and pre-stretched high-grade nylon cords are used alongside smooth, long-life pulley wheels.
Every project we undertake includes our commitment to not just restore to 'as was' condition, but to build on original quality and instate modern benefits.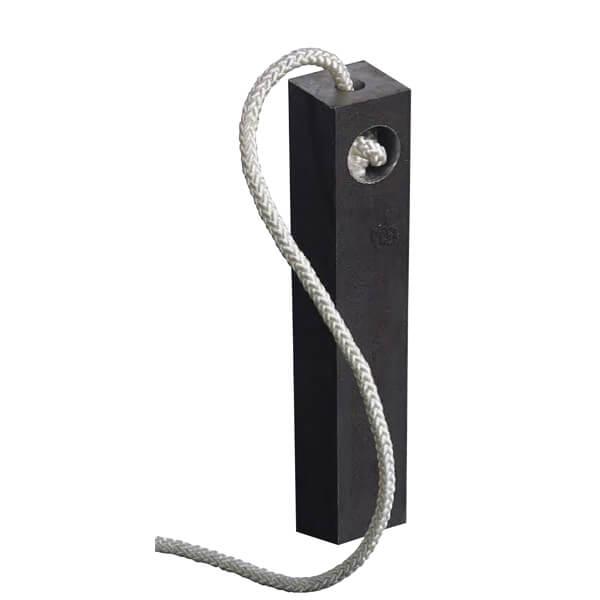 "Our restoration work – particularly things like replacing single- for double-glazing – adds strength and also weight. But a well-restored window, after our improvements, results in a sash window that feels smoother, lighter and of an all-round great quality."

Alex



Concealed reinforcements to existing frameworks, replacing existing rotten or compromised timber with Accoya®, and protecting vulnerable areas with Tricoya® are some of the ways in which we professionally upgrade your window's glazing and thermal properties – safely, with strength and prestige.


Summarising some of the benefits of double-glazing your heritage wooden windows:


Enjoy greater home comforts with warmer winters and cooler summers
Preserve traditional quality and charm with additional modern benefits
Prolong the life of your windows and keep the elements at bay!
Extend the 'comfort zones' inside your home: reclaim your cosy space
Feel the benefits of premium Fineo ultra-slim, vacuum-sealed glazing
Reduce the ingress of unwanted external noises and particulates
Make financial savings with better thermal efficiency
Substantially increase the security and value of your property



For double-glazing and all other restoration enquiries, contact us, your wooden window specialists.


We professionally upgrade your window's glazing and thermal properties – safely, with strength and prestige.



---
Sash Windows Repair
Restoring rather than replacing wooden windows is often a cost-effective and sustainable way to retain your property's architectural personality.


Draught-proofing
By carefully overhauling your sash windows and renewing, upgrading or adding high-quality draught-proofing, we can make large improvements to your window operation and thermal efficiency. Draught-proofing will reduce external noise, resolve rattles and prove a highly cost-effective way to enhance your home space.


Repaint
Thorough surface preparation and masking is first completed. A smooth, durable paint finish is then applied, layer-by-layer, by our expert team of sprayers.


Our sash window refurbishment and double glazing retrofitting projects
Contact us now to obtain a Free, No-Obligation Quotation