💛💙 Support Ukraine
Sash windows repair
At Scott James Sash window specialists, our team of expert craftsmen are dedicated to the field of sash window repair and can restore your old timber windows back to their former glory, through repainting, reglazing and draught-proofing.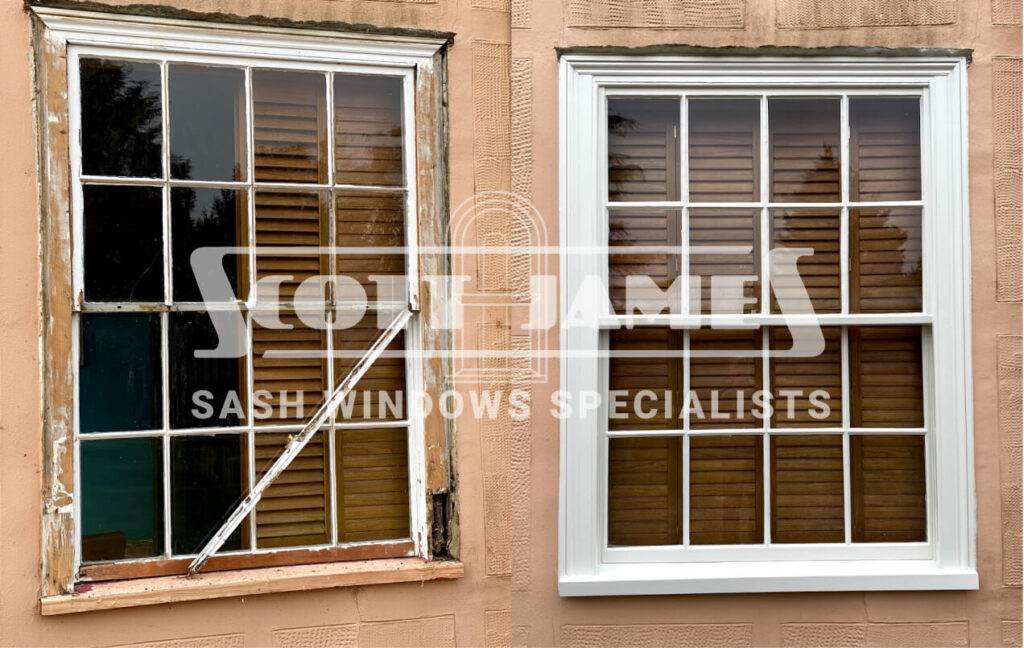 What is Sash Window Repair
Servicing Existing Sash Windows
Existing sash windows will be serviced and assessed to see what damage there is and what restoration work needs to be done.
Replacing Parts Or Whole Elements Of The Sash
If certain parts of the window have been damaged over time from rot and wear, then these specific parts such as the panes, architraves, beading or sills can be replaced, without changing the entire window. We also do splice repair, which is when we repair certain sections of panes or sashes which have rotted, so you don't have to change the entire part.
Complete Replacement
Sometimes, windows may have been damaged to such an extent they are beyond repair. Or, it may be a lengthy and tedious process, where it would be easier to simply replace the old windows. Across the industry, window replacements are very popular, but at Scott James, we do everything we can to restore your existing timber windows, to help improve sustainability and retain the heritage features of your home.
Why You Need Our Sash Window Restoration Service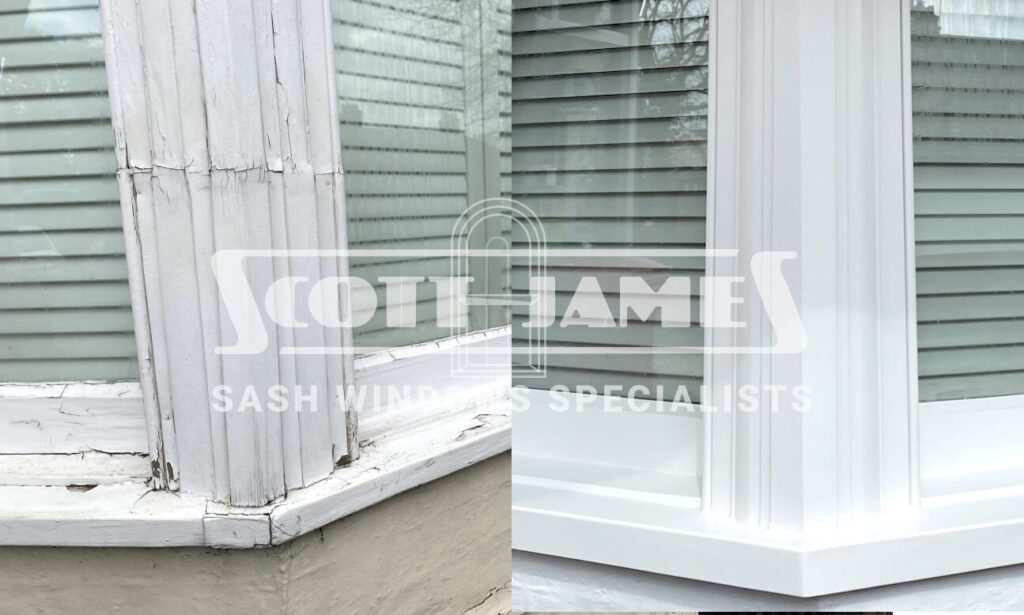 To Reinstate the Beauty and Charm of Your Home –
Windows can have a huge effect on the appearance of your property and damaged or old timber windows can leave your home looking worn. Sash window restoration is a fantastic solution to breathe life back into your building.
To Preserve the Heritage Features of Your Home –
Sash windows are often found on heritage properties and listed buildings and many homeowners will want to keep the classic features that they offer. Sash windows are stunning options for traditional homes and offer a sense of grandeur to any building, which is why repairing them is a fantastic option to revitalise your home while preserving the heritage features. Restoration can make your windows appear brand new, as well as improving their performance.
To Enhance All Practical Aspects –
Our range of restoration services can make your windows timber frame look as good as new, as well as improve energy efficiency. Lots of windows can often be damaged over time which affects how they operate. Sash cords and pulley systems can be faulty, or sashes may be stuck, which is where we come in. Not only does our repair service help your old, worn windows transform to become ones which look as good as new, we also strive to make your windows perform as well as they should be.
This is anything from how they operate to the efficiency, with our wide range of services helping to give you more comfortable living space.
What do we offer
Our team is experienced in the restoration of sash windows and we can improve their aesthetics, functionality and efficiency. We have a number of solutions to help you repair your sash windows, including:
Window Restoration
We carry out several types of repair work to help restore the natural beauty of your windows. We can use wood filler and splice repair to help fill any cracks or gaps which may have appeared in the frame or alternatively we can replace and laminate the whole section of the window with modern, man-made timber such as Accoya. All our repairs with Accoya wood carry a 20-year rot free guarantee to give you the reassurance that our work meets the highest standards.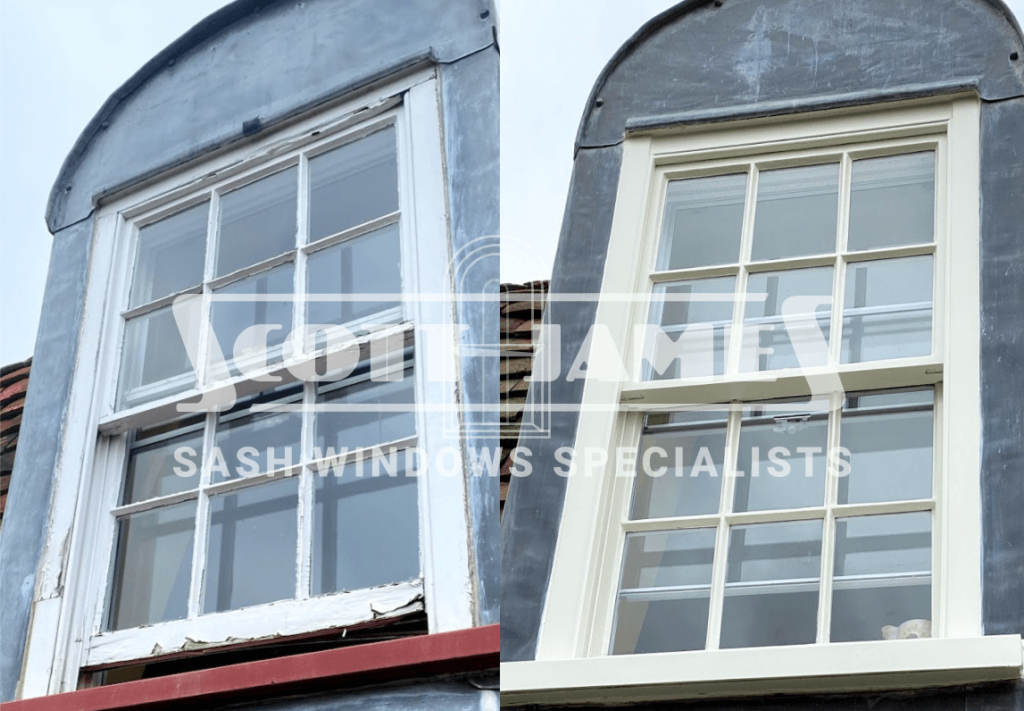 Double Glazing installation
We specialise in double glazing installation into old timber windows, previously single glazed. Replacing the old single glazing on your windows can have huge benefits on the energy efficiency of your home.
Double glazing that we install into box sash windows is 8 times more energy-efficient than single glazing. Most traditional timber sash windows are fitted with single glazing, which can leave the buildings very cold in the winter months. As they weren't originally manufactured for double glazing, it can mean that this is not always an option.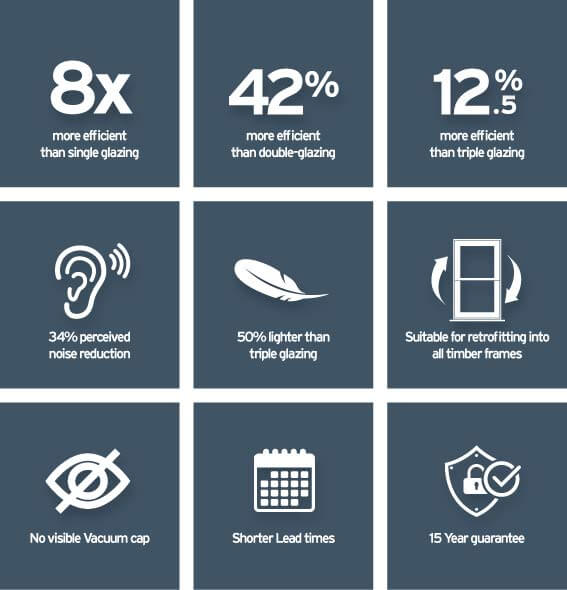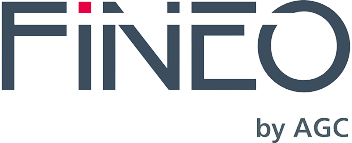 However, we can install FINEO – the ultra-thin double glazing system which is perfect for heritage properties. FINEO has U-values comparable to triple glazing systems, and it is 50% lighter, meaning it won't put any extra burden on the frames. With many thermal and aesthetical benefits, this is the ultimate solution for those looking for an energy-efficient upgrade to their timber sash windows and is guaranteed for up to 15 years.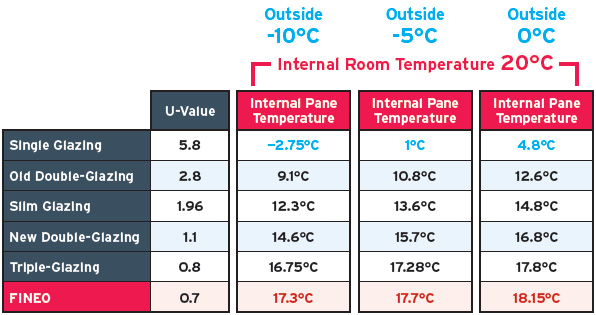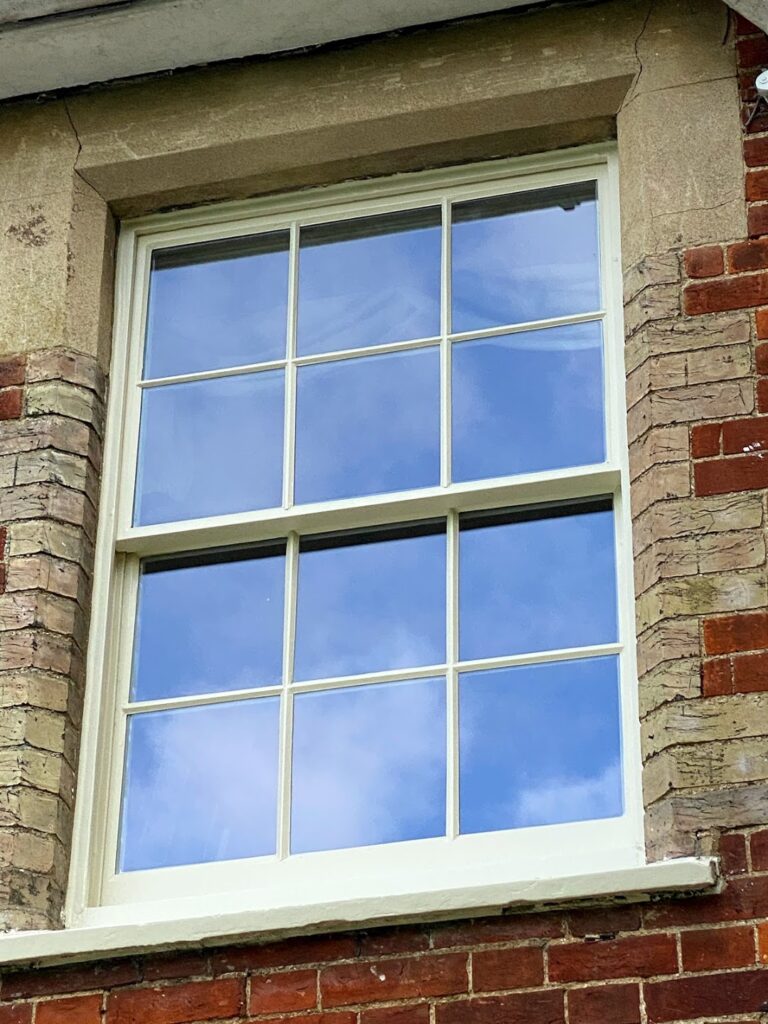 Draught-proofing
If you want to stop the warm air escaping your home and create a more comfortable all-year-round living space, but don't want to install expensive double glazing, then we can draught-proof your existing timber sash windows to make sure they are performing as well as possible. We can install draught-proofing seals and brushes into all parts of the frame where draughts are coming in and stop them.
Additionally, our draught-proofing will also help eliminate window rattles to create a peaceful environment inside your property.
Repainting
Over time, a window's paintwork can peel or crack, having a hugely negative impact on their appearance, as they look rough and worn. Repainting is a vital part of restoring your windows and something as simple as a new coat of paint can help them look as good as new.
Despite having a passion for traditional techniques and aesthetics, we use the latest methods to help us not only restore your sash windows but to ensure they are long-lasting and able to withstand the wear and tear of everyday use.
We use modern materials and spray equipment as an efficient option to give your windows the perfect finish. The advanced technology we use means we can find the perfect colour for your windows and leave you with a completely smooth and even finish with no bumps.
Our repainting services come with a ten-year guarantee to give you complete peace of mind.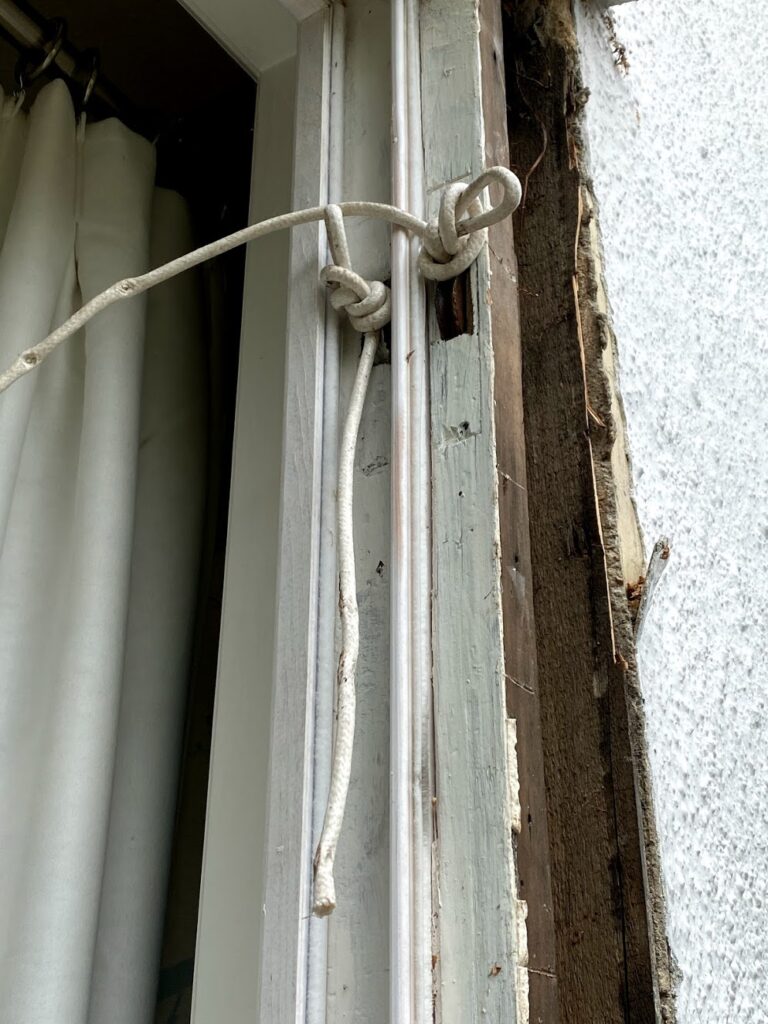 Releasing stuck windows
There can be many reasons why a sash window is stuck and it can often be because of damage to the sash cord or pulley system and snapped cords or detached weights are common causes for stuck windows.
Our expertise with sash windows means we can assess the entire situation and use our knowledge and experience to discover why your windows are stuck. From this, we can decide the best solution to release your stuck windows and carry out repair works to help ensure they operate as smoothly as possible in the future.
Treatment and replacement of rotten wood in frames
Rot is the biggest cause of damage to windows, and old timber frames which have been on the exterior of buildings for many years can be susceptible to damage through rot.
With our extensive experience in joinery, we can help repair your rotten window frames and bring them back to life.
If whole pieces of wood such as the sill, bottom rail or sashes have rotted, then we can replace them. However, if it is just a certain section of wood that has rotted, then we can carry out splice repair, to remove the rotten areas and replace them or laminate with new timber to give your windows a completely functioning frame.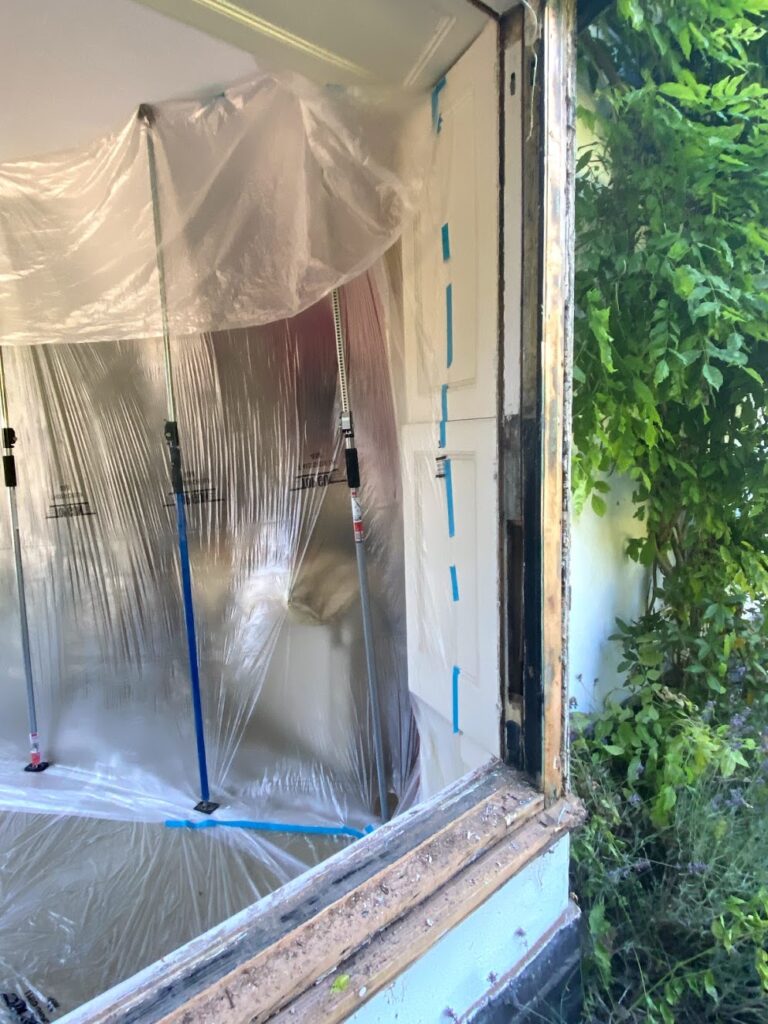 Types of timber windows we repair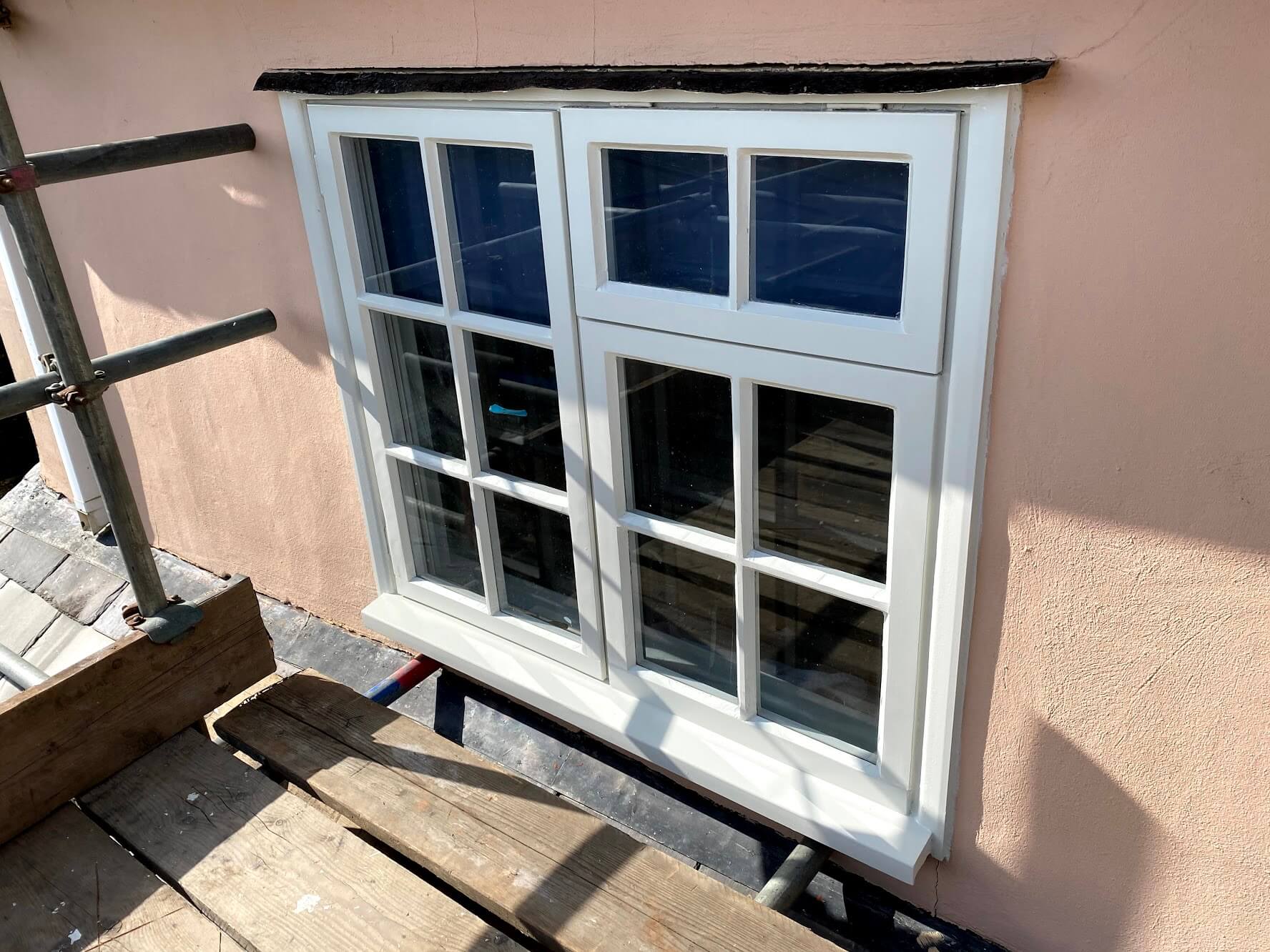 Casement – We repair casement windows, which are standard outward opening windows that are found on most modern properties, but not as many traditional homes.
Sash – Sash windows are traditional vertically opening windows which are the most common style for older properties. We specialise in sash windows and our level of knowledge puts us in the perfect position to sash window renovation. We know everything from how they operate to what the best materials are to use. We can repair sash windows of all styles being it Georgian or Victorian sash, we are confident we can repair it.
Sliding – Horizontally sliding windows are less common, but we do also carry out repairs on these too.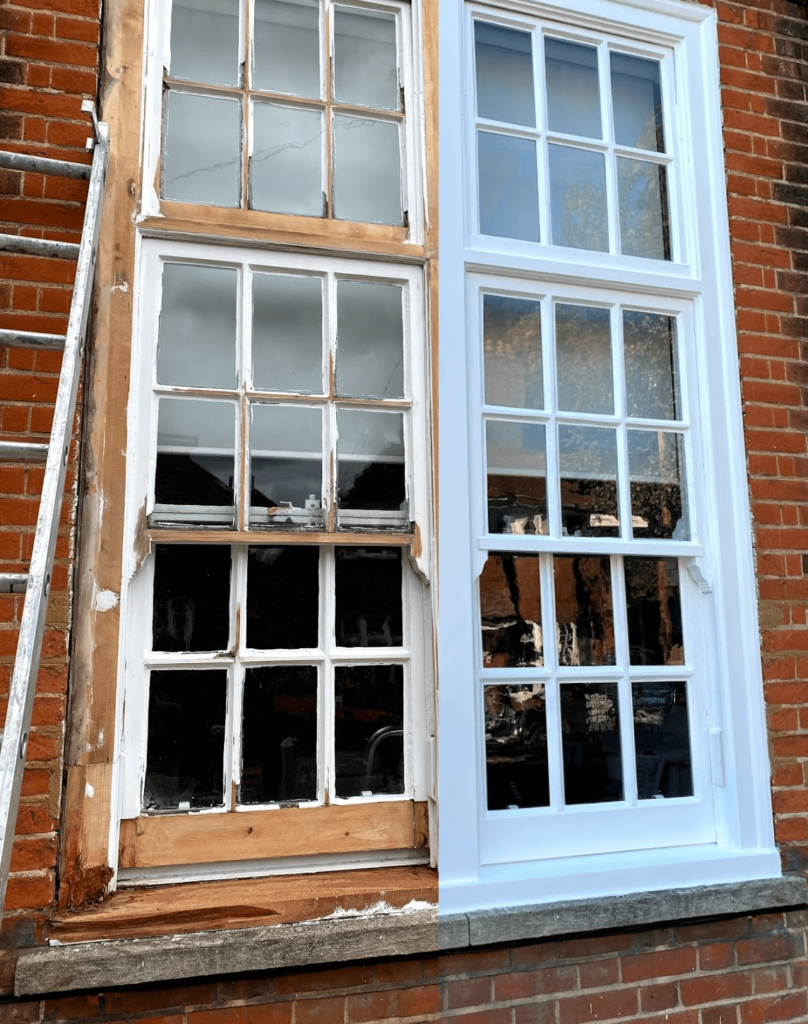 Historic – Traditional windows found on heritage properties make up the majority of our projects and our renovation service can help make them look brand new while maintaining their traditional characteristics.
Modern – We also renovate newer style timber windows, with repairs, repainting redecorating services available.
Minimum Service Quantity
At Scott James, we typically work on larger projects for traditional heritage buildings. Therefore, we do have a minimum service quantity of 15 windows per project, but a bay window is counted as three windows.
If you have a larger project that needs doing, of more than 30 windows, then you can have one window refurbished as a trial to see if you approve.
Sash Window Repair services
There are several parts of your window that can get damaged or worn, but it does not mean you have to replace the entire unit. We can repair and replace different parts of your sash window, to help revitalise the window, by making it more functional and improving its appearance.
Sill Replacement
Sills can often be damaged or rotten, due to them being exposed to the elements. We offer sill replacement, which can dramatically improve the appearance of your sash windows.
Window Rail Splice Repair
When whole or part sections of the window have been destroyed by rot, then we can carry out window rail splice repair, to renovate the windows without replacing the entire sash.
Sash Replacement
If the entire sash has degraded over time from rot and wear, then we can replace the sash, whether it's the bottom or top.
Overhauling and Replacing Sash Cords
Sometimes, damaged and old sash cords can mean the windows don't operate smoothly, or don't open or close at all. Replacing the cords means your windows can operate as they should.
Dormer Sash Window Repair
With Dormer Sash Windows usually being on the roof of a property, they are most exposed to the elements, leaving them vulnerable to weathering and damage. We can also repair dormer sash windows to help bring them back to life.
How We Repair Sash Windows
Looking for a knockout panel
The knockout panel is on the side of the sash window frame which contains the weights and sash cord and we remove this first.
Removing Trim, Stops and Sash
Then, we remove the trim and stops, before the bottom sash and finally the top sash.
Assessing the Frame
After removing all of these, we assess the frame for damage and see where it needs repairing and renovating.
Clean Up
Then we clean up the window and area for all the debris, such as nails, screws or broken glass, as well as old paint which can prevent the window from functioning properly.
Replacing Damaged or missing glass
Then, we replace any damaged or missing glass to restore your windows. We can replace it with the same glass or you can upgrade to FINEO, the ultra-thin double glazing system which offers performance values that match that of triple glazing.
Staining or Painting
Next, we stain or paint the sash. We paint spray windows or traditionally paint with a brush. We usually apply at least 2 coats of paint.
Addressing Pulleys and Ropes
An important part of sash windows is the pulley system and ropes, and we make sure these are working correctly and repair them if needed. When these parts of the window aren't functioning properly it can lead to issues with the operation of the window and mean it gets stuck.
Putting it all back together
Once we have completed all these steps we carefully put the renovated window back together, so it is ready to use again.
Clients we work for
Private Clients
We often work for both private and commercial clients. If you have a single property and want the sash windows renovated to help restore the beauty or durability of the building, or if you want to improve the building's thermal efficiency, then we can help you.
Commercial
We also complete larger projects for commercial buildings, which need their sash windows renovated. These projects can often be for listed properties meaning they can't replace windows without permission which take a lot of time, making our sash window repair service the perfect solution.
Benefits of Sash Window Repairs
Sustainability
Repairing or renovating your existing sash windows is a much more sustainable option than replacing them.
Increase Energy Efficiency
Our double glazing and draught-proofing services can help you improve the efficiency of your home and save you money on your heating bills.
Thermal Comfort
More energy-efficient windows keep the warm air in and the cold air out, creating a much more comfortable living space all year round.
Extended Lifespan of Existing Windows
Our sash window repairs can help your existing windows become more durable, meaning the lifespan increases.
No Disruption of Your Lifestyle
As well as being costly, replacing old sash windows can be a hassle. Repairing them is a disruption-free alternative.
Aesthetics
Old and decaying windows can make a property look degraded and tired. Repairing the windows can revitalise your building.
Restoring vs replacing
Cold Draughts near window frame – Draught-proofing – Enjoy a warm and comfortable home
Cracked window panes – replacement glazing
Rotten Frames – Splice window repair – or entire window or sash replacement
High energy bills – FINEO Glazing or draught-proofing
Why Choose us as Sash Window Renovation Service?
High-quality service
We use high-quality materials and products, combined with our team of experts to help you find the most suitable option as well as ensuring our work meets the highest standards. Take a look at some of our reviews to see how our clients are satisfied with our service.
Rapid service
We pride ourselves on completing work on time, and our projects are completed efficiently and to a superb standard.
We have a lot of experience
We know all there is to know about sash windows and how to repair them and our team of dedicated craftsmen use their many years of experience to help you get the best sash window repair service possible.
Guarantees
We offer a range of guarantees to make sure our work is completed properly, offering you complete peace of mind when you choose Scott James.
Security
Our team understands the importance of security for sash windows, and can ensure the safety of your home is not compromised with your windows.
Our guarantees for sash windows restoration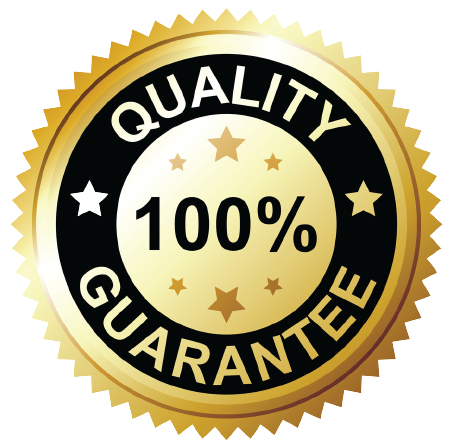 We only settle for the best standards of work at Scott James, which is why we provide guarantees to the work we carry out.
For paintwork
For repainting of sash windows, we offer an eight-year guarantee on all the work we do. So if your paint starts to flake or peel, we will come back and repaint it for you free of charge.
Double-glazing
Our double glazing service comes with a 15-year manufacturer's guarantee, ensuring you are covered if there are any issues with your double glazing in that period.
Repairs
For any of the repair work we carry out, including splice repairs, sash cord repairs or sill repairs, we offer a 20-year guarantee, giving you complete peace of mind that you are covered for an extensive period of time if our repair work has faults.
Locations that we serve
Scott James Sash Windows Specialists are based in Chelmsford, but serve clients and customers all across Essex, including Basildon, Colchester, Harlow and many more.
Call our team today to see if we can serve your area.
What do our customers think?
Video reviews
Google reviews

Excellent service, and very pleasant to deal with. We are really pleased with our refurbished windows. We would definitely recommend them.
Guilherme Graziani
Scott James did an excellent job renovating my windows. A very professional and pleasant team to deal with throughout the process. Thoroughly recommended.
Aleks
I've had an absolutely fantastic experience with Scott James Windows on three separate occasions now. Each time the results and services have exceeded my (admittedly high!) expectations. Can't recommend highly enough. Thank you again for all the great work.
B. Carney
Contact us
Speak to our friendly team today to begin your sash window restoration project.
For a free, no-obligation quote call us on: 0124 596 7700
Or, email us on: info@scottjameswindows.co.uk
Our address
Scott James Sash Windows Specialists
Elizabeth House
28 Baddow Road
Chelmsford
Essex
CM2 0DG
FAQs
Can Sash Windows be repaired?
Absolutely! There are many types of repair work we can carry out to help restore your sash windows. However, there are of course limits to this and sometimes replacements may be a better option. If you're unsure if you need repairs or replacements, our expert team will advise you on the best solution.
Once My Sash Windows Are Operating Freely Will They Be A Security Risk?
Our expertise and knowledge comes in handy when improving the security of your sash windows. We can provide advice and solutions to help make your windows as safe and secure as possible, to give you peace of mind in your property.
What Are The Benefits Of Sash Window Repairs?
Sash window repairs come with many benefits, such as increased sustainability, improved aesthetics, enhanced efficiency and not to mention it being a much cheaper alternative than replacements.
Do You Guarantee The Quality Of Your Work?
We offer a range of guarantees for our work depending on what we are doing. We offer an eight-year guarantee for repainting jobs, a 15-year manufacturer's guarantee for double glazing and a 20-year guarantee for repair work.
Do You Provide Services To Commercial Clients?
Yes, we provide services for both private and commercial clients.
Contact us now to obtain a Free, No-Obligation Quotation