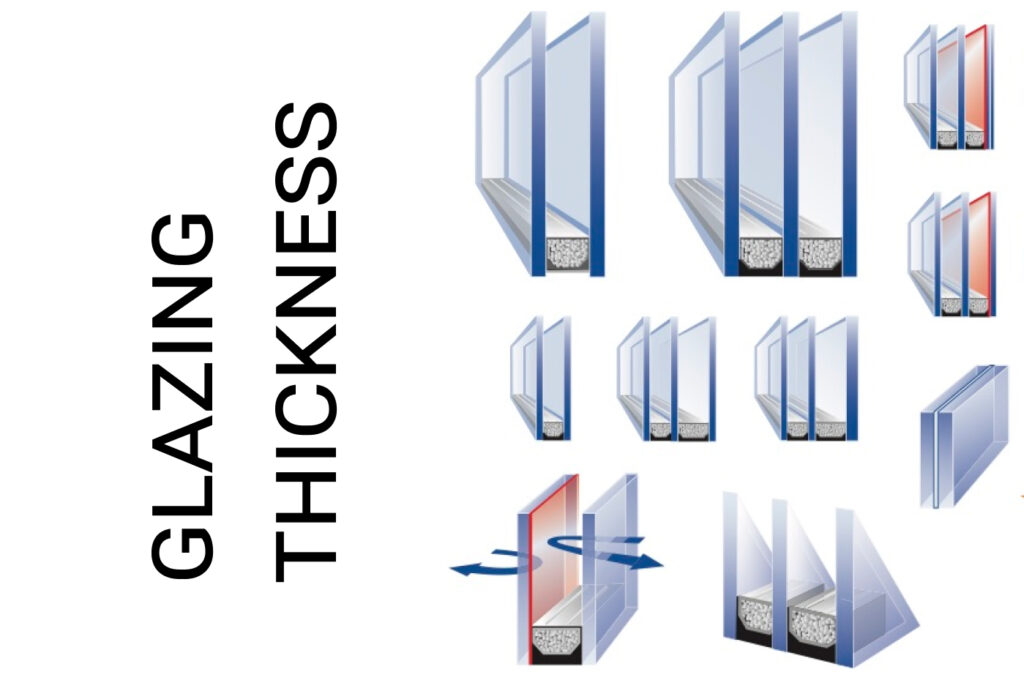 The thickness of double-glazing units usually doesn't factor into many property owners' minds when debating whether to install new windows or not.
However, for period property owners (the lovely folks we work with daily), the thickness of double glazing is very important. If a window is too thick, it can completely change the style of older property windows, affecting its value and look.
Plus, most double-glazed windows are made from uPVC and aluminium nowadays, which, again, can completely change the style of your home.
Particularly if you have sash windows at the moment, most uPVC window units are too thick to work in older properties.
If you own a listed or period home and are concerned about the thickness of double-glazing units, here is everything you need to know.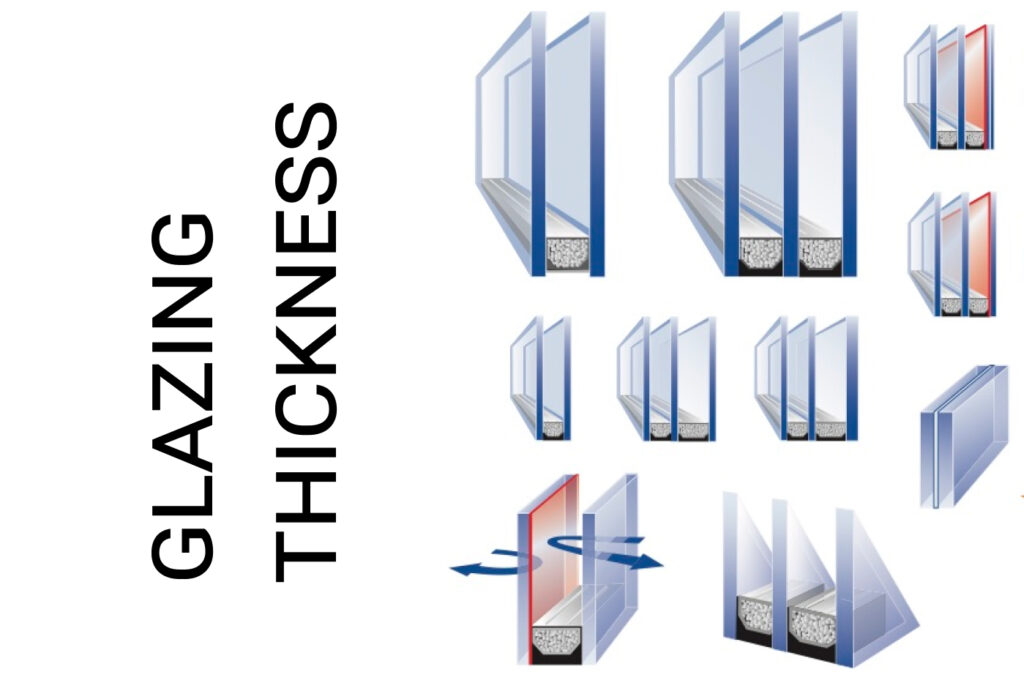 Double Glazing FAQs
What is the minimum thickness of double glazing?
The minimum thickness of a standard double-glazed unit is 20mm. For sash windows, that could be anywhere up to 28mm.
So the average double-glazing thickness is about 24mm. The double-glazed units that Scott James Sash Windows Specialists use are only 7.7mm thick, yet, as you'll see throughout this article, our double glazing is just as effective as triple glazing, which is a whopping 44mm thick!
Is thicker double glazing better?
If you were to go with a standard double-glazing unit, then thicker is often better. Triple-glazed windows, for example, are extra chunky to block as much heat transfer as possible, and windows with triple glazing are usually rated A or A+ on the window's energy efficiency scale.
They do this with three panes of glass and two layers of inert gas in between them. This gas is argon, and it doesn't react to heat, so it stops your home heating and cooling with changing temperatures.
It helps with heat loss and increases energy efficiency too. A double-glazed window works the same way, only with one layer of argon between two panes of glass.
However, thicker windows change the character of a home dramatically. This is why many listed buildings must seek planning permission to have double-glazed glass units installed.
With our double-glazing units, though, they don't. At just 7.7mm thick, our double glazing units can be installed into the existing window frames, keeping the sash windows looking beautiful and your home protected from heat transfer and noise.
So, thicker double glazing isn't always better, especially on period properties.
What is standard window glass thickness?
Standard window glass is 2.2mm thick, but glass can reach up to 5.9mm thick in modern buildings.
The thicker glass is typically installed in high-rise tower blocks and office blocks, for example. Most homes will have 2.2mm glass. We also have an article about standard UK window sizes.
What is the thinnest double-glazed window?
The thinnest double glazing units on the market right now are the ones that Scott James Sash Windows installs on a daily basis. These are by a company called Fineo.
The glazing units are 7.7mm thick, have 0.7 U-Value and are vacuum-sealed. The vacuum means that the noise and heat transfer from inside to outside your home is reduced in half. In fact, this double glazing is as good as triple glazing at only a fraction of the thickness.
Scott James Sash Windows uses Fineo because it allows us to install double-glazed glass into period homes where the character of the property is just as important as the insulation.
We can install Fineo glass into existing window frames keeping the beautiful sash windows but providing additional insulation to the home.
How to measure glass thickness
Measuring glass that is already installed into a window is a bit tricky.
Your best option, though, is to measure how thick the frame is and then measure the thickness of the frame on the inside and outside of the pane of glass.
You can then subtract those measurements from the thickness of the frame. You need to take into account any draught-proofing that may be in place, but this will provide a rough measurement for the thickness of the glass.
Fineo glass thickness
Fineo glass can provide triple glazing insulation while keeping the thickness of the glass between 6mm to 12mm (depending on the window frame it is installed in).
And the vacuum only needs 0.1mm of space to do its job. This means that Fineo can be installed into sash windows from any period.
The windows will still look incredible, will function the same, and you'll barely even know there is a second pane of glass in the frame.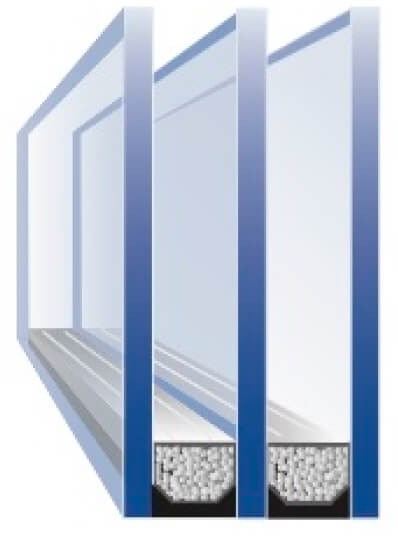 Triple glazing thickness
As we mentioned above, triple-glazing windows average 44mm in thickness. Yet, Fineo windows can do exactly the same job at only 7.7mm!
Ultra-thin high-performance vacuum double glazing
Scott James Sash Windows is proud to use Fineo glass in all of our window restorations. It has allowed us to restore and upgrade hundreds of period windows across the UK. The key thing about Fineo that our customers love, though, is that the look of their property is unchanged. Still, they can enjoy the long-term benefits of "triple glazing" in their home.
To find out more about Fineo and the properties in which we have installed this fantastic glass in, please explore our website further.
For more info about our window restoration services in the UK and how to improve the energy efficiency of your home, give Scott James Sash Windows a call today.
Read more articles
15 Jul
Common timbers for windows
Common timbers for windows
4 Mar
The history of sash windows
The history of sash windows
24 Oct
Finding the ideal curtains for sash windows
Finding the ideal curtains for sash windows