What is a good U-Value for windows?
When looking for windows there can be a lot of technical information, such as U-Values, which can be hard to understand for someone who's not familiar with this industry. You may hear your installer or window manufacturer using the term U-Value, and this article will explain what they are, why they are important and what a good U-Value is.
Along with their appearance, one of the most important features of a window and one which is high up on the list of priorities for buyers looking for replacement windows is efficiency. Having energy-efficient windows helps keep your home at an optimum temperature by keeping the warm air in and the cold air out, which also leads to reduced heating bills.
What is a U-Value?
A U-value is the rate of heat loss over a surface or material, measured in W/m2K. You will want windows that have a low rate of heat loss, so the lower the U-value, the more efficient the windows.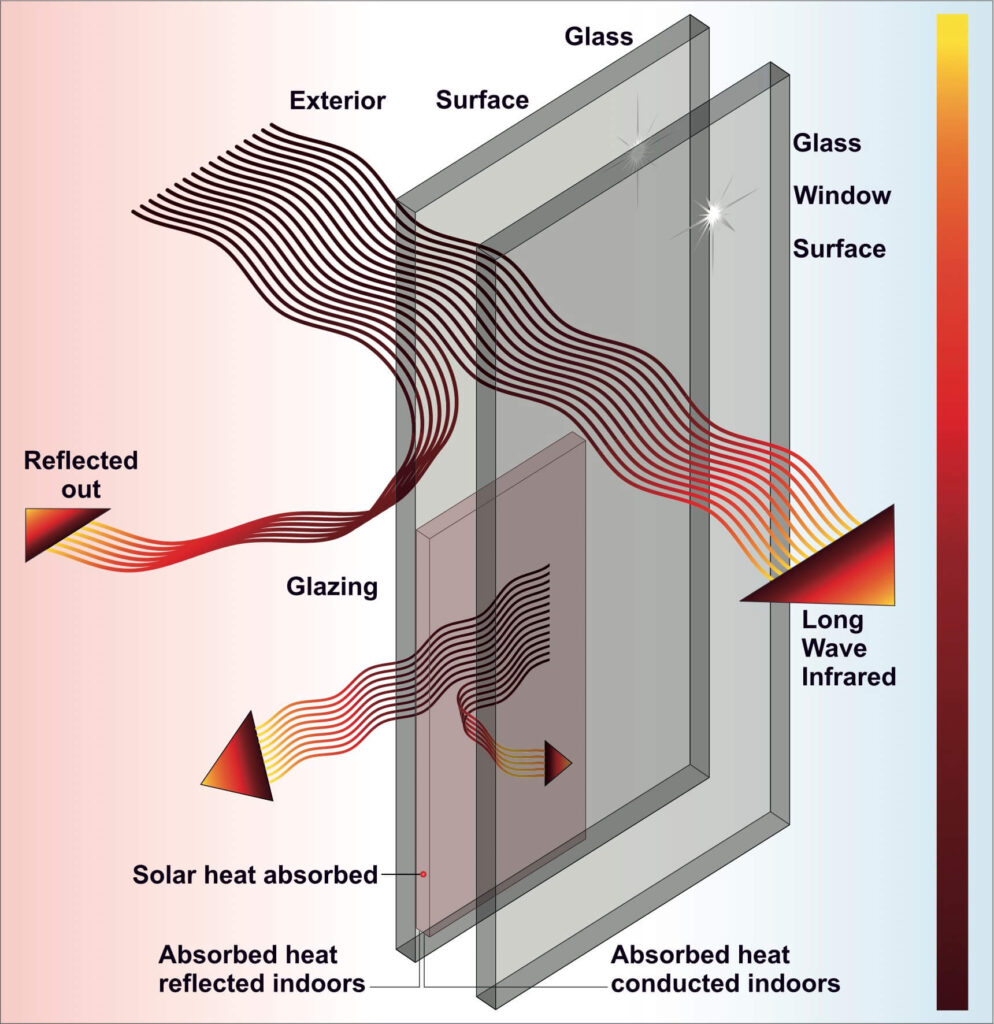 What is a good u value for windows?
Old windows, whether single or double glazed, are often poorly insulated resulting in high U-values and low thermal efficiency. Old single glazed windows can have U-values of around 5.8 W/m2K, and older double glazed windows can be around 2.8.
U-values are now much lower, and typically a good U-value for replacement windows is anything below 1.6 W/m2K.
U-Values for Single glazing
Traditional single glazed windows aren't well insulated, with U-Values around 5.8 W/m2K, which is much higher than the standard double glazing we see on most properties in the UK.

U-Values for Double glazing
Double glazing is the standard window type for replacements now due to the increased availability and performance benefits. U-values for double glazing windows are typically anything below 1.6 W/m2K, which can of course vary depending on the material used for the frame.
U-Values for Triple glazing
Triple glazing is the latest development in glazing for windows and consists of three panes of glass rather than the standard two. The extra pane improves the thermal efficiency and noise reduction, resulting in U-values as low as 0.7 W/m2K.
What is the minimum U value for windows?
In 2002, it was decided that windows had to comply with Building Regulations, meaning all replacement windows had to have a minimum U-value of 1.6 W/m2k.
FINEO U-Value
FINEO is an ultra-thin double glazing which boasts U-values which outperform standard double glazing and matches that of triple glazed windows, while being 3 to 4 times thinner. 
For heritage style windows the frames have been typically built with single glazing, meaning standard double glazing won't fit into the frame. FINEO provides a thermally efficient solution to upgrade windows on heritage properties.
The experts at Scott James Sash Windows offer FINEO glazing as an upgrade to traditional sash windows, helping improve the efficiency of your home to save you money on your bills.