Our team was recently tasked with reglazing the windows of a two-storey Georgian building in Essex. The building had originally been outfitted with single-glazed windows. Our job was to upgrade them with double-glazing to improve their efficiency.
We removed the old glass panes from the sashes and then started their restoration and retrofitting process. Once the original sashes were refurbished, we fitted a made-to-measure double-glazed unit. Sealed them around the edges to create a weather-tight seal.
Reglazing sashes
New vacuum glazing helped to improve the efficiency of the windows and reduce heat loss and energy bills.
In addition, we fitted draught-proofing strips to the sashes and new draught-proofed beads. This will further improve their ability to retain heat and reduce draughts.
The wooden frame and sashes were sanded down, repaired and straightened to hold the heavier glass.
New weights are also added to counterbalance the heavier sashes.
Remove secondary glazing
As part of this reglazing project, our team removed the secondary glazing from the sash windows.
The secondary glazing served to reduce heat loss and noise from outside. However, as the sashes have been reglazed with FINEO glass – vacuum-insulated double-glazed units, the secondary glazing is no longer needed.
FINEO glass is way more efficient than secondary glazing that was in place.
The removal of the secondary glazing has made a significant difference to the appearance of windows from inside the property. It has also allowed more light into the building.
Glazing bar alteration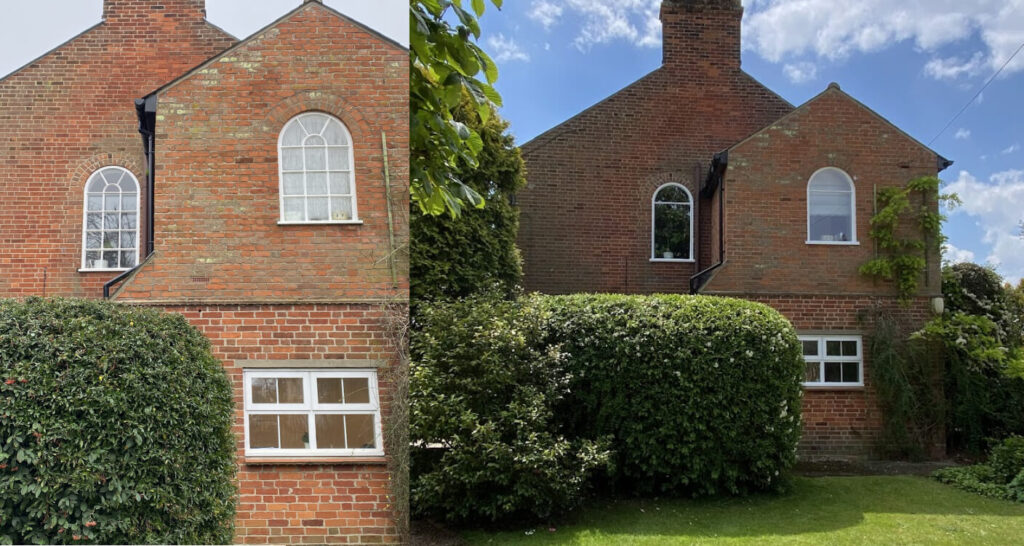 The garden-facing part of the property had windows with Georgian bars that we removed. This was done in order to create a more open and airy feel to the space, as well as to allow more light into the bedrooms.
This glazing bar alteration has helped to create a more inviting and enjoyable space.
Results
The whole process took under two weeks to complete, but the end result was worth it.
Upgraded glazing and draught-proofing not only provide a significant improvement in energy efficiency. It also preserves the original windows, which look no different after the reglazing is completed.