Our recent sash windows restoration project in Chigwell, West Essex.
We rarely work on projects beyond the M25; however, this project was an exception, as the inquiry came from a friend of our existing customer.
The property is Grade 2 listed; we have experience reglazing such historic buildings with double glazing. However, this time the client was only interested in refurbishment.
The Georgian-era property features classic six-over-six box sash windows. All windows are single-glazed and were in need of proper restoration.
The sashes were removed from the frames to be worked on at ground level. We usually take sashes out to install draught-proofing.
Our draught-poofing process
We assess frames and sashes and repair or replace damaged parts before starting to make grooves with the electric router.
Remove sashes: Carefully removes the sashes from the frames so the sashes can be fixed for the grooving process and installation of brush carriers.
Replace sash cords: If needed, we replace worn or damaged sash cords. In this project, we've replaced all sash cords with new ones.
Install new staff, parting beads with bre-installed brush carriers and brush piles, and reinstall sashes, providing an additional barrier against drafts.
While the sashes were removed and on the ground. We sealed the windows to prevent dust from entering and settling inside the house.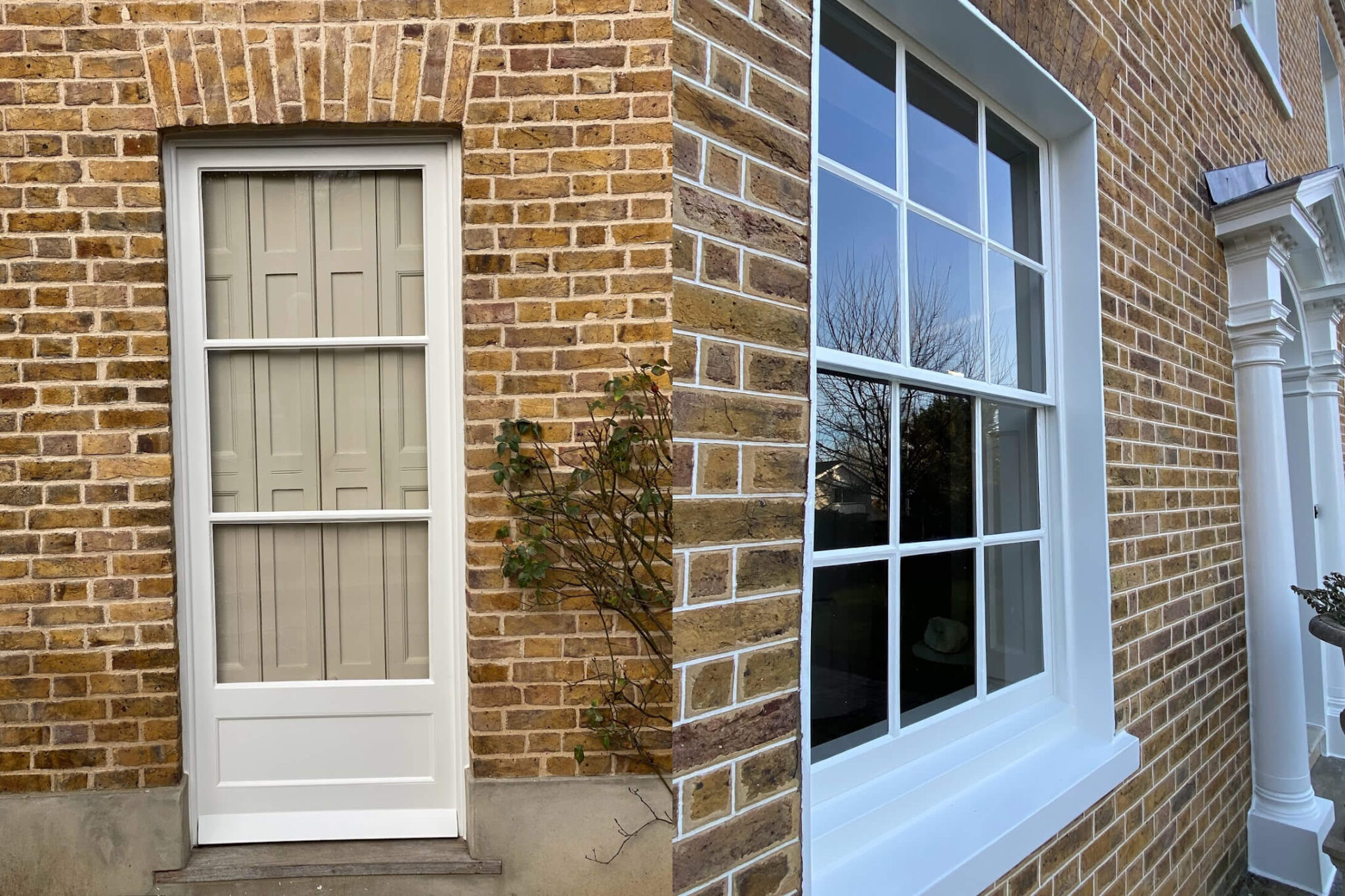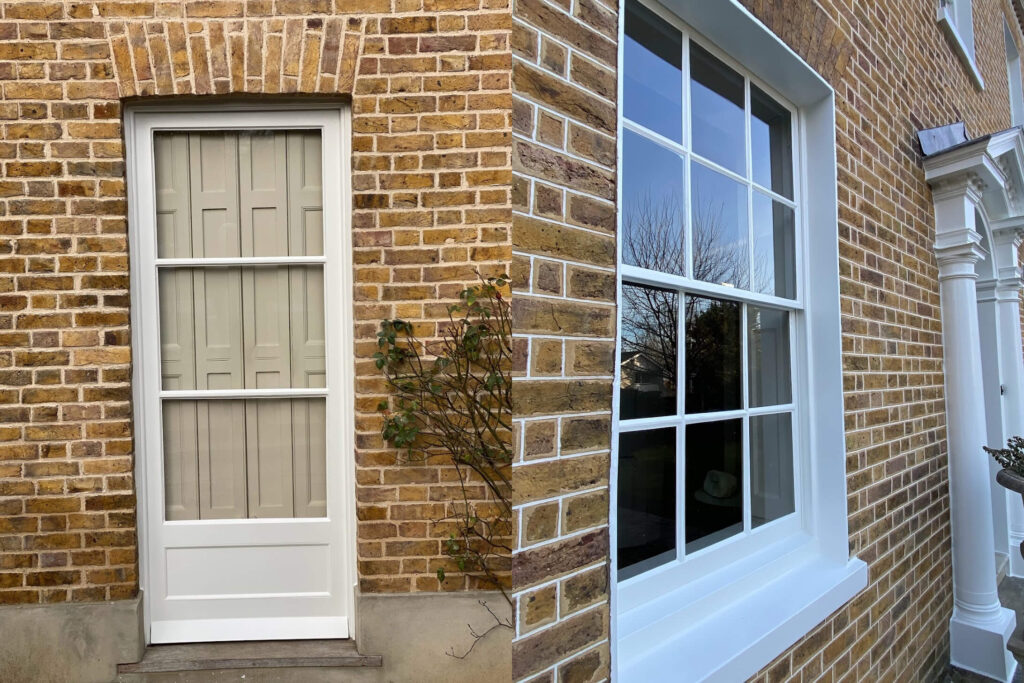 After completing the frame refurbishment, we paint-sprayed all the windows. Below, you can see the end result.