The Scott James Sash Windows Specialists team were recently contacted to work on this beautiful home in Brentwood, Essex.
The image above shows a thermal photograph of the house after FINEO double glazing was installed.
Unfortunately, the property's Half Georgian style sash windows were suffering from rotten frames. Moreover, the windows were still single-glazed and needed a new lease of life with modern double-glazing.
So, our team replaced the old single glazing with state-of-the-art, Ultra-thin FINEO glass.
They also repaired the rotten frames and installed new draught-proofing, protecting them in the long term and giving a boost to the property's appearance with the stunning new frames and glass.
What is FINEO glass and vacuum glazing?
FINEO is a modern vacuum-insulated glazing option.
FINEO differentiates itself from its competitors by having the same thermal value as triple glazing while also being very light and discreet.
This makes it a fantastic option for refurbishing sash windows, as they often can't hold the weight of standard double or triple glazing.
Another key benefit of FINEO double glazing is that it removes the air between glass panes to create a vacuum instead of removing the air with gas which is the standard method.
The main issue with the gas method is that it will evaporate over time and eventually deplete. Therefore, the FINEO vacuum double glazing is superior as it is more sustainable and makes for a better investment.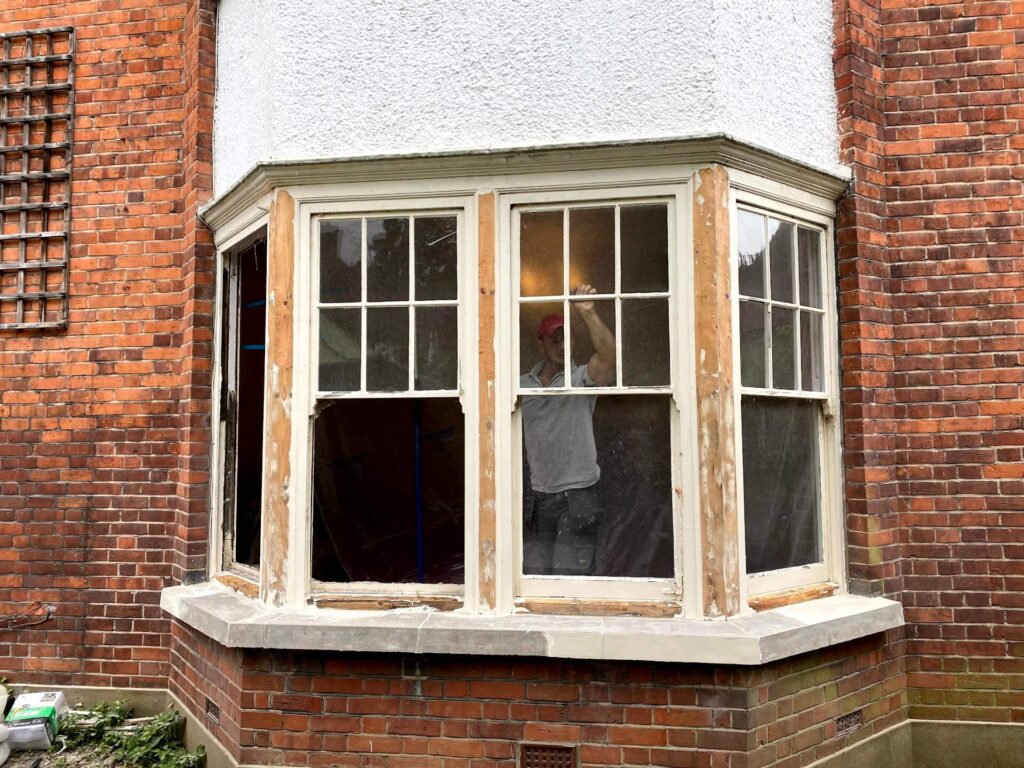 It's worth noting that FINEO glass lets 15% more natural light into the property, which is excellent for the growth of plants and improving interior appearances.
The glass also allows for better penetration from the sun's heat, ensuring that energy bills stay low in the winter months.
Can you install ultra-thin FINEO vacuum double glazing in grade II listed properties?
Yes, ultra-thin FINEO vacuum double glazing can be installed in Grade II listed buildings, but you will need to obtain permission from your local conservation officer.
The glass is designed to give properties all of the benefits of modern double glazing while ensuring that historic properties can keep their wonderful periodic appearances.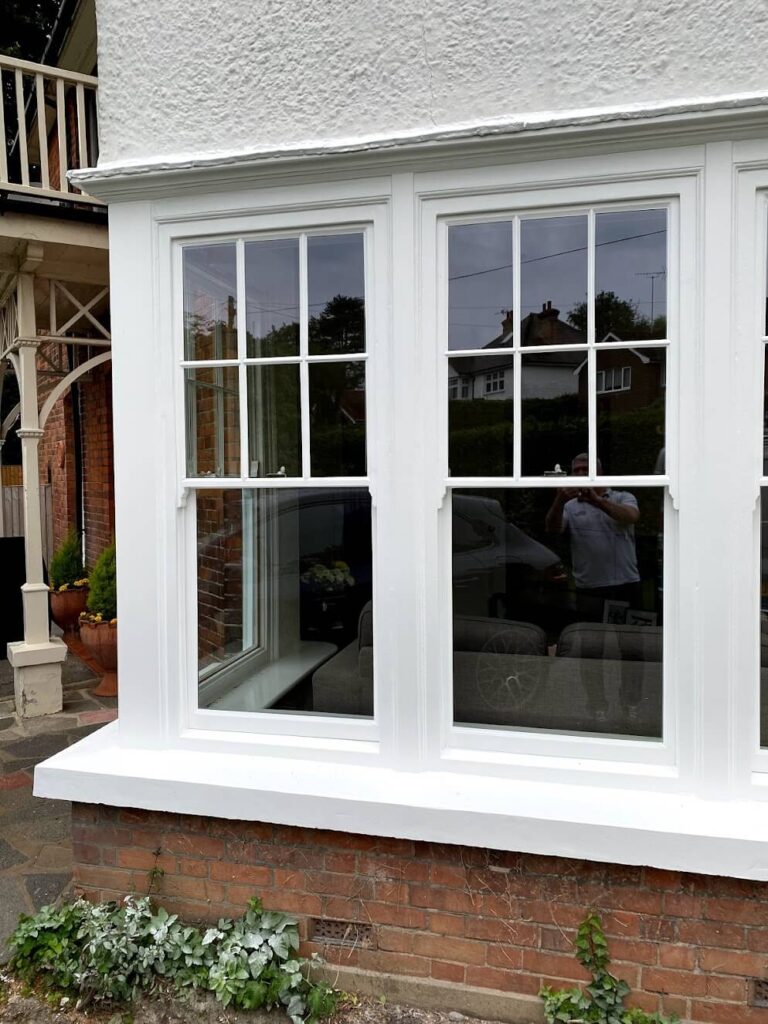 Why is double glazing better than single glazing?
There are a number of benefits that make double glazing superior to single glazing.
For starters, double glazing is far better at keeping heat inside of a property than single glazing. This will make the home far cosier to live in, and it also helps to keep heating bills down.
Another great benefit is that double glazing will reduce external noise, making it an excellent option for those who live on a busy street. Double glazing also provides better security, as it is far tougher to break than single glazing.
Thanks to all of these benefits, double glazing can significantly increase a property's market value. This is especially the case today, as single glazing is often seen as a glaring issue by most property buyers.