This beautiful home in Chigwell greatly needed some sash window restoration work to its original Georgian-style sash windows.
Large areas of rot were present, and much of the wood was beyond saving. A typical window company would say that the entire window frame would need to be removed and replaced, costing the owners thousands of pounds.
However, we saved the original windows and the owner's money by restoring draught-proofing traditional wooden windows.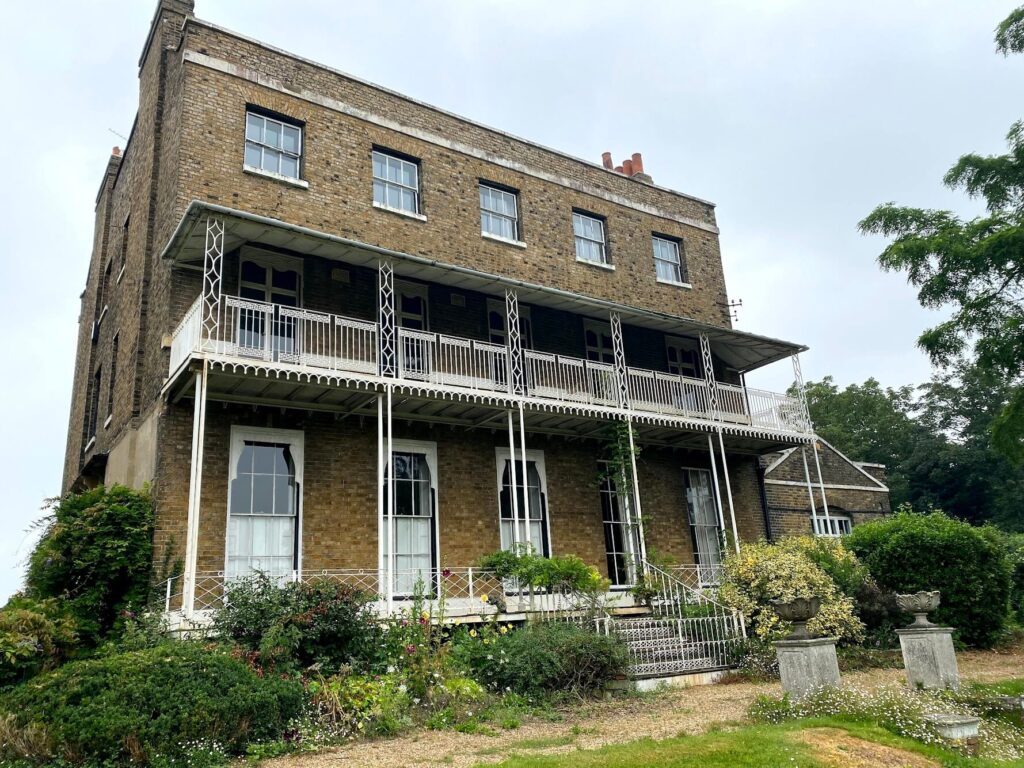 The window restoration process
We inspected each of the windows on the property to see how bad the rot damage was to each one. Naturally, each window was different, and different approaches and rot treatments were needed throughout.
We removed each window and frame from the property and began removing the old timber and spliced in fresh timber, fixing rotten window sills and installing the modern draught-proofing system.
Some of the windows, like the casement you can see below, were more rotten than others and required more extensive work, but it did not cost a penny for our client.
Wherever we could, we kept healthy existing wood in place and always matched the joinery, profiles and decorations of the old window frames when splicing in our new timber.
Once this stage was complete, we could treat any smaller areas of rot that didn't need to be removed and replaced. We did this with a top-quality two-part epoxy filler that strengthens the wood around it.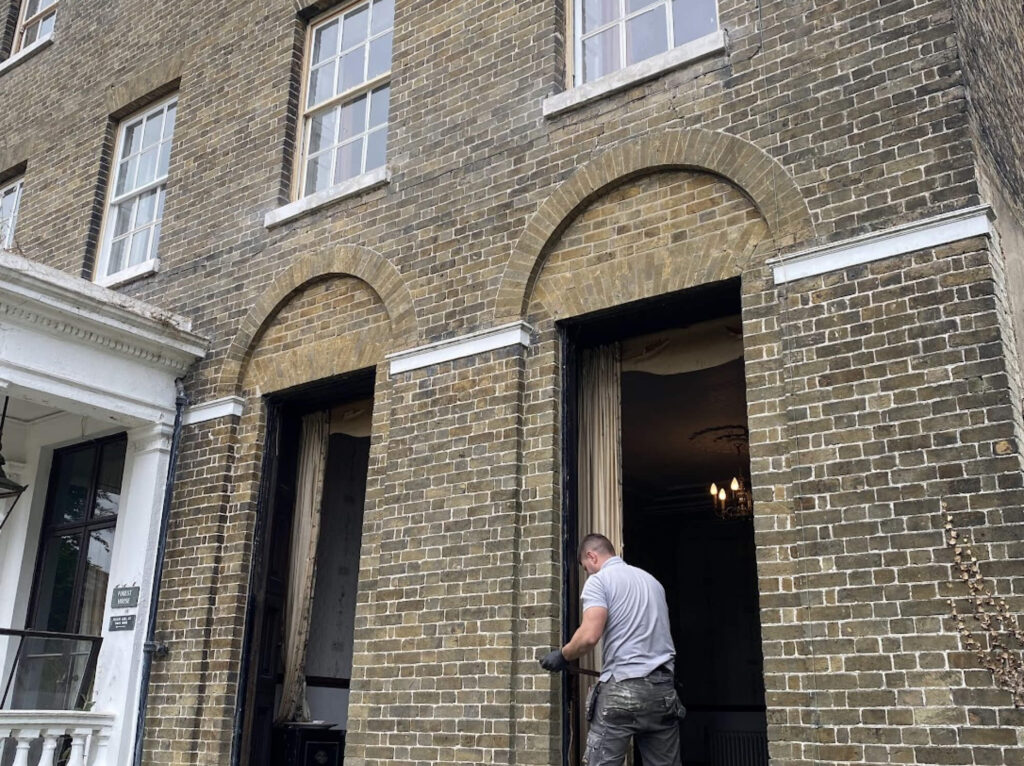 Once the filler was dry and sanded back, we could install the top-quality draughtproofing system to the sashes and install new ready draught-proofed beads.
We then sanded the entire window to prepare it for paint. We prime and paint the windows with the best quality exterior grade paint to ensure it protects the windows for years. 
The results of the refurbishment
As you can see, the windows look beautiful and new again. You'd never know that these wooden windows were once on the verge of being ripped out and replaced.
They are now protecting the home better than they did when they were first installed. And the owners of the home saved tens of thousands on replacement costs and kept the charm of their property intact. 
The project was completed in under 4 weeks.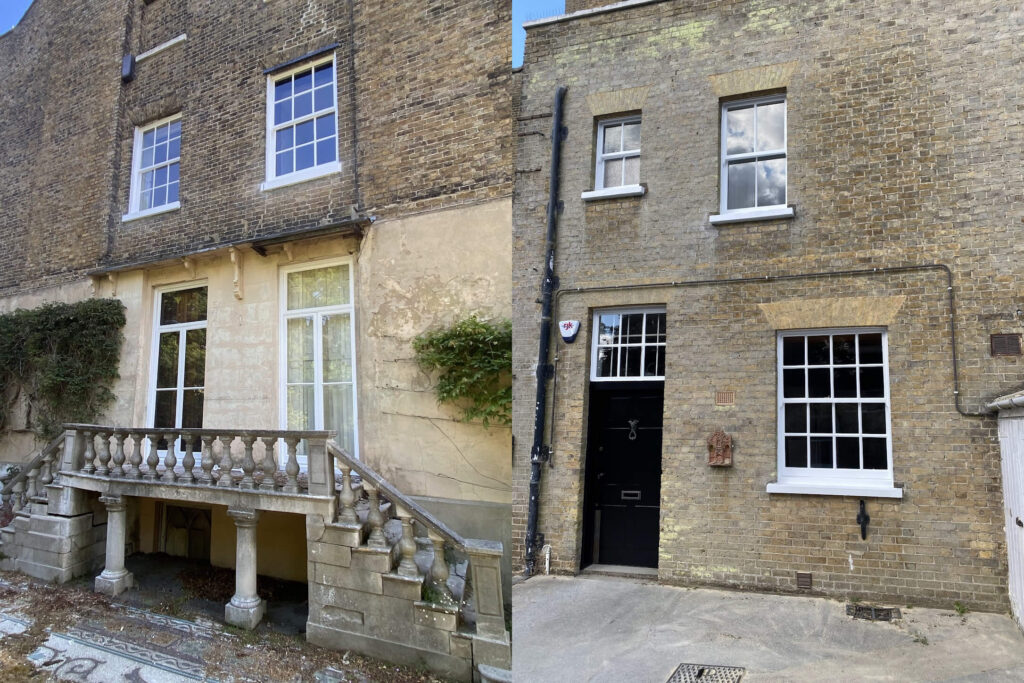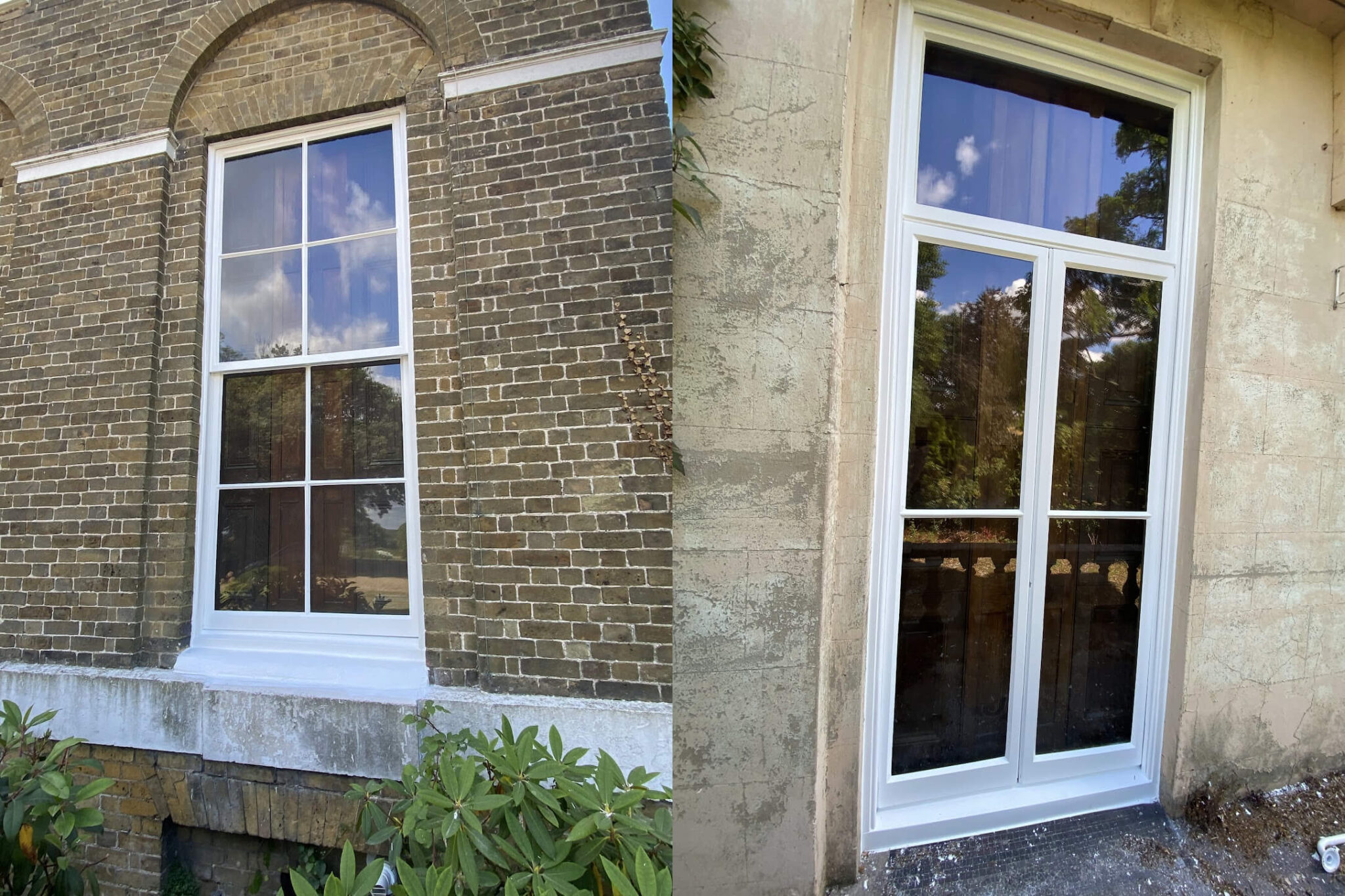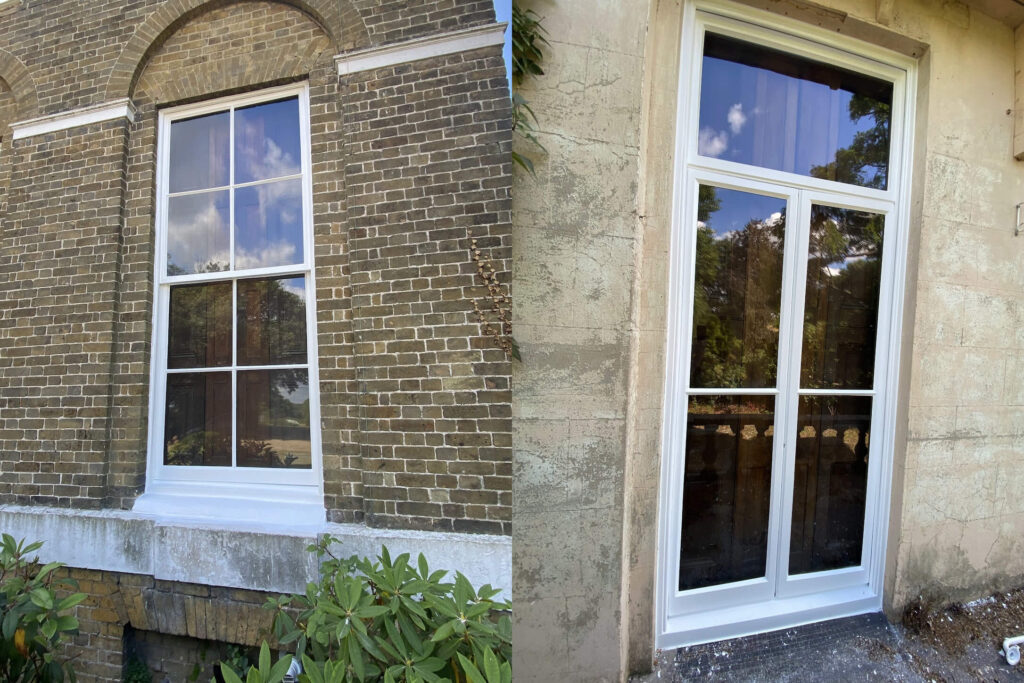 For more information about our wooden restoration services, please get in touch. We undertake all aspects of wooden window repairs and restorations and can retrofit double glazing into existing sash windows too.