Sash windows repair Basildon
Restoration, draught-proof, Double Glazing
Serving the Basildon area, Scott James are the wooden window repair and refurbishment professionals. We specialise in sash window repair in Essex and offer comprehensive solutions to your home-enhancement projects.
In the majority of cases, the restoration of wooden windows is the most cost-effective way of rejuvenating your property. We return aged and damaged windows to their former best, for decades ahead. 
For the irreparable minority of windows, or where additional windows are needed, we are pleased to offer high-end window replacement and fitment.




The traditional charm and character of your property are respected and accentuated. Sympathetically, we bring new and extended life to your wooden windows. Using highly-skilled craftsmanship, advanced materials and efficient, proven methods, Scott James windows specialists cover all aspects of wooden window renovation.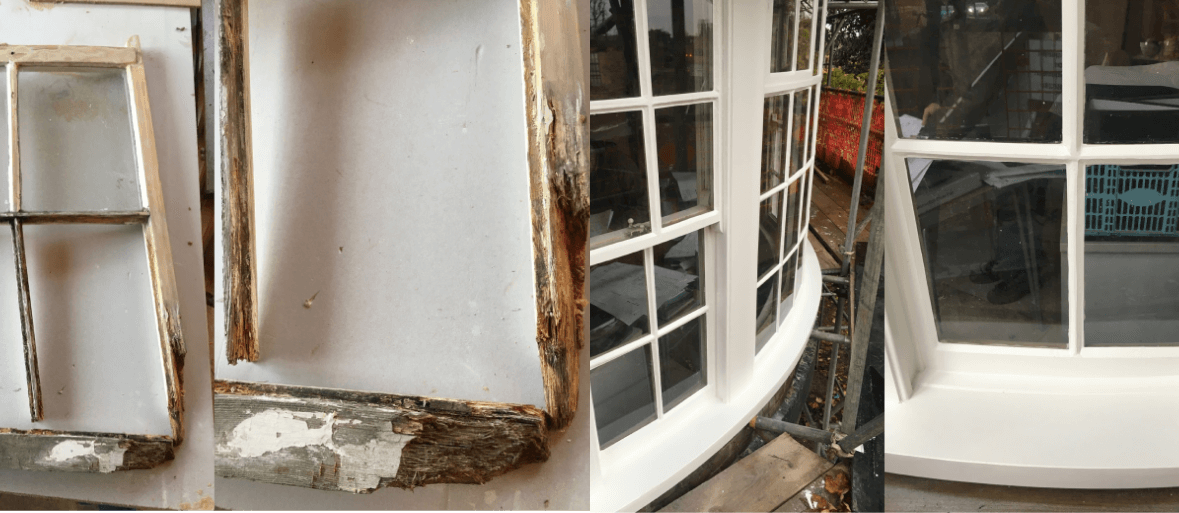 We deliver quality solutions to every restoration project and work with you and your unique property to achieve best-fit results.
Our expert services cover all renovation needs, including:
Decayed window sills
Rotten or compromised window timber frame 
Damaged glass
Stuck or out-of-balance sash windows
Broken or tired sash cords, springs, chains and pulleys
Draughts and poor fit, leading to thermal inefficiency
Tired aesthetics or uneven paintwork
Perished seals and putty
and more….


Restoring rather than replacing wooden windows is often a cost-effective and sustainable way to retain your property's architectural personality. You should know that we work not only in  Basildon but also provide wooden window repair service in Сhelmsford, in Clacton on Sea and throughout Essex.



"9 out of 10 existing wooden windows can, at the very least, be restored back to their best – no matter how rotten or damaged they are!"

Alex
---
Wooden window restoration


For our work, we only use the highest-quality materials. Combined with advanced epoxy resins, sealants and fillers, we replace complete sections of degraded timber using Accoya® timber and Tricoya® panelling and veneers. Working with the Accoya®/Tricoya® material range means that traditional styling and quality can be preserved. Enhanced durability and longevity are built in.

In most cases, our team of experts can repair and restore existing windows. By identifying the root causes of rot, decay and damage, we can take remedial action, resulting in 100% strong, fit-for-purpose, beautiful wooden sash windows – transforming your windows and property.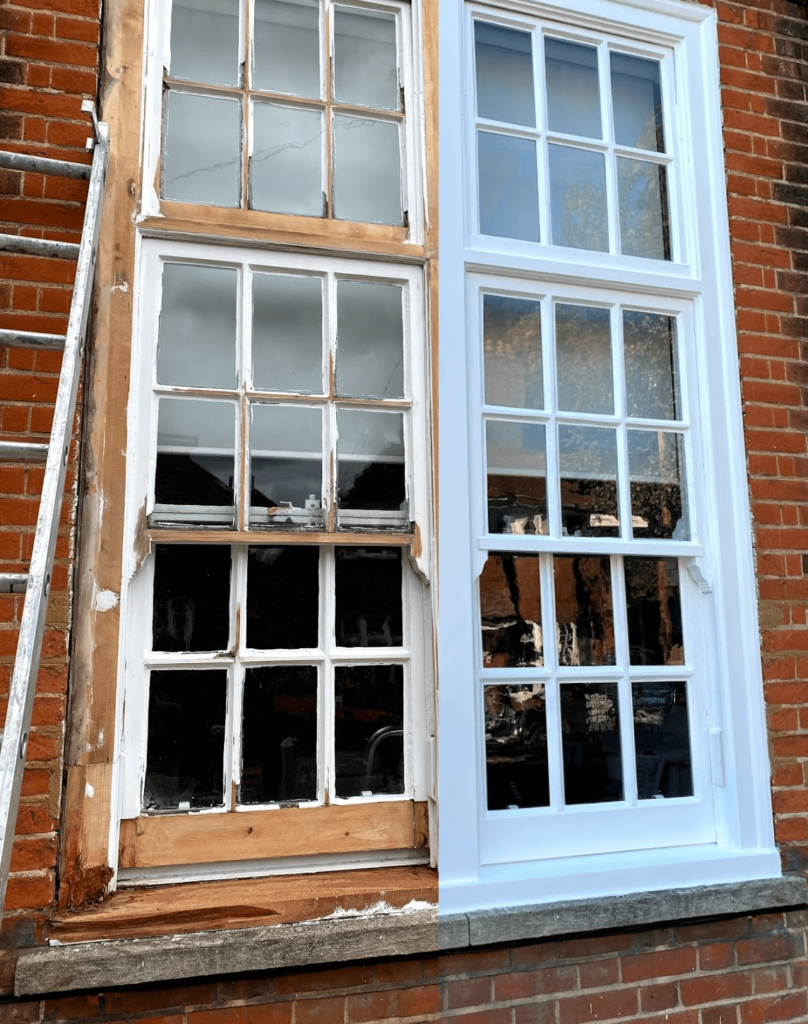 ---
Double Glazing
We change loose and tired putty for up-rated resinous replacements, reinforce existing windows, retrofit new double glazing units, made using high-grade glass, supply and fit complete double-glazed wooden windows.


Draught-proofing
By carefully overhauling your sash windows and renewing, upgrading or adding high-quality draught-proofing, we can make large improvements to your window operation and thermal efficiency. Draught-proofing will reduce external noise, resolve rattles and prove a highly cost-effective way to enhance your home space.


Repaint
Thorough surface preparation and masking is first completed. A smooth, durable paint finish is then applied, layer-by-layer, by our expert team of sprayers.


With the best materials, dedicated staff, and meticulous attention to detail, we are perfectly primed to discuss, understand and accommodate your needs. Balancing form with function and efficiency with craftsmanship, our experts deliver the comprehensive wooden sash window service.
Contact us now to obtain a Free, No-Obligation Quotation