💛💙 Support Ukraine

Sash windows repair Clacton on Sea
Restoration, draught-proof, Double Glazing
Scott James is the sash windows specialists working in Clacton on Sea and providing wooden window repairs throughout Essex.
Over 90% of rotten, damaged, aged and poorly functioning wooden windows can be fully repaired before full replacement is necessary.
Please note: our minimum service order quantity is 15 windows for restoration or painting, a bay window is counted as 3 windows.

For projects of 30+ windows, we offer a trial refurbishment of 1 window.
Our window restoration Guarantees

Scott James believe restoration offers superior, authentic results: rejuvenating your heritage windows to their former best and beyond.

Our guarantees cover:
Paintwork 8 years (if the paint start to flake or peel, we'll come back to make it good)

Double-glazing for 15 (Manufacturer guarantee)

Repairs for 20 years (if any of our repairs produce faults, we'll promptly come back to address the issues)


And with thoughtful maintenance and ongoing care, original windows can last well into the next century!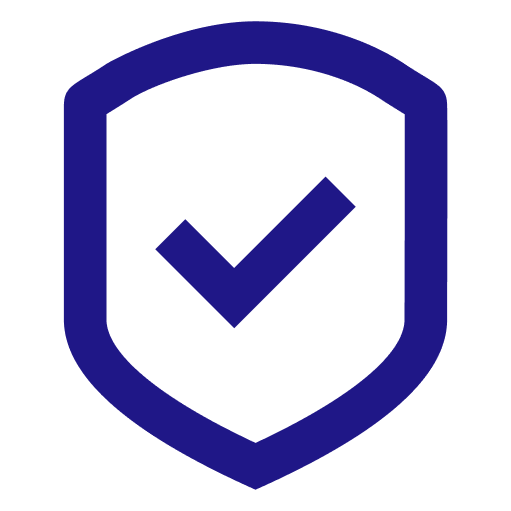 Restoration is cost-effective, returns windows to their former best and ensures the quality and heritage charm of your property are preserved and enhanced. Check out sash windows repair cost on our Pricing page.

We deliver quality solutions to every restoration project and work with you and your unique property to achieve best-fit results.
Our expert services cover all renovation needs, including:

Decayed sills
Rotten or compromised timber
Damaged glass
Stuck or out-of-balance sash windows
Broken or tired sash cords, springs, chains and pulleys
Draughts and poor fit, leading to thermal inefficiency
Tired aesthetics or uneven paintwork
Perished seals and putty
and more….


Advanced materials, skilled craftsmen and efficient time-served methods ensure that we impeccably maintain the traditional character of your property and provide the best quality solutions.



"The whole team works together to understand the needs of each individual client and their property. From start to finish we focus on quality. It's in all the little details, and in how we work efficiently as a team."

Rob

Scott James provides bespoke solutions to each project: working with your unique property and its specific restoration requirements. Our expertise covers all aspects, including functional repairs (e.g. broken sash cords and failing pulleys); re-glazing; treating and replacing damaged, rotten wood; draught-proofing; and full repaints.
---
Timber restoration


For our work, we only use the highest-quality materials. Combined with advanced epoxy resins, sealants and fillers, we replace complete sections of degraded timber using Accoya® timber and Tricoya® panelling and veneers. Working with the Accoya®/Tricoya® material range means that traditional styling and quality can be preserved. Enhanced durability and longevity are built in.

In most cases, our team of experts can repair and restore existing windows. By identifying the root causes of rot, decay and damage, we can take remedial action, resulting in 100% strong, fit-for-purpose, beautiful wooden sash windows – transforming your windows and property.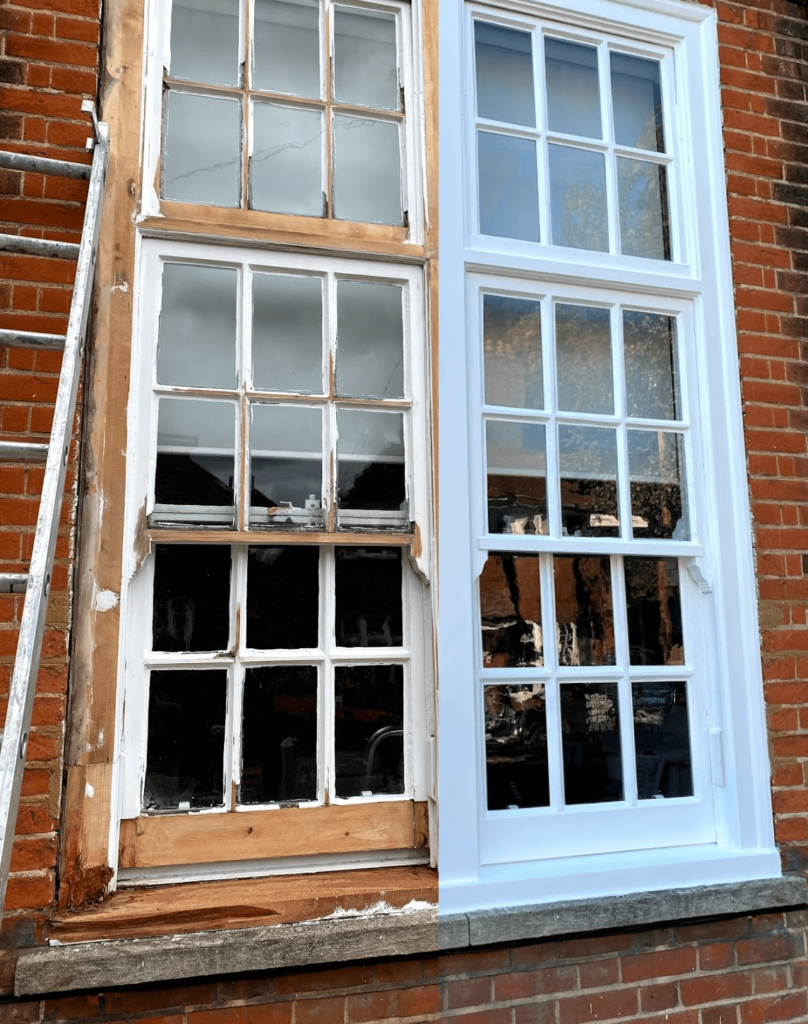 ---
Double Glazing
We change loose and tired putty for up-rated resinous replacements, reinforce existing windows, retrofit new double glazing units, made using high-grade glass, supply and fit complete double-glazed wooden windows.


Draught-proofing
By carefully overhauling your sash windows and renewing, upgrading or adding high-quality draught-proofing, we can make large improvements to your window operation and thermal efficiency. Draught-proofing will reduce external noise, resolve rattles and prove a highly cost-effective way to enhance your home space.



Repaint
Thorough surface preparation and masking is first completed. A smooth, durable paint finish is then applied, layer-by-layer, by our expert team of sprayers.



Our sash window refurbishment and double glazing retrofitting projects
Contact us now to obtain a Free, No-Obligation Quotation