Sash windows repair Hertford
Restoration, draught-proof, Double Glazing
For the sash windows repair and revitalisation of wooden sash and feature windows in Hertford, contact the specialist team at Scott James
In most cases, renovation is the cost-effective, sustainable and architecturally sensitive way to enhance your windows and property. Our team adopts a comprehensive approach to restoration which reinstates quality at every stage of the process, lasting long into the future. Through our expertise, we provide a large range of home improvements, to aspects such as living conditions; aesthetics; functionality/usability; and thermal efficiency.



Scott James are a skilled team of experts, brought together by a passion for quality, respect for heritage works and a commitment to services which deliver above and beyond the standard…


After an initial consultation, assessment and project planning, we carefully and efficiently conduct all necessary repairs and replacements of damaged timber; re-glaze and retrofit advanced double-glazing (even to listed properties!); install premium draught-proof solutions, and provide incredible protection and beauty with our unique decorating methods.

We deliver quality solutions to every restoration project and work with you and your unique property to achieve best-fit results. Our expert services cover all renovation needs, including:



Decayed windows sills
Rotten or compromised timber
Damaged glass
Stuck or out-of-balance sash windows
Broken or tired sash cords, springs, chains and pulleys
Draughts and poor fit, leading to thermal inefficiency
Tired aesthetics or uneven paintwork
Perished seals and putty
and more….


Restoring rather than replacing wooden windows is often a cost-effective and sustainable way to retain your property's architectural personality. Wooden window repair Hertfordshire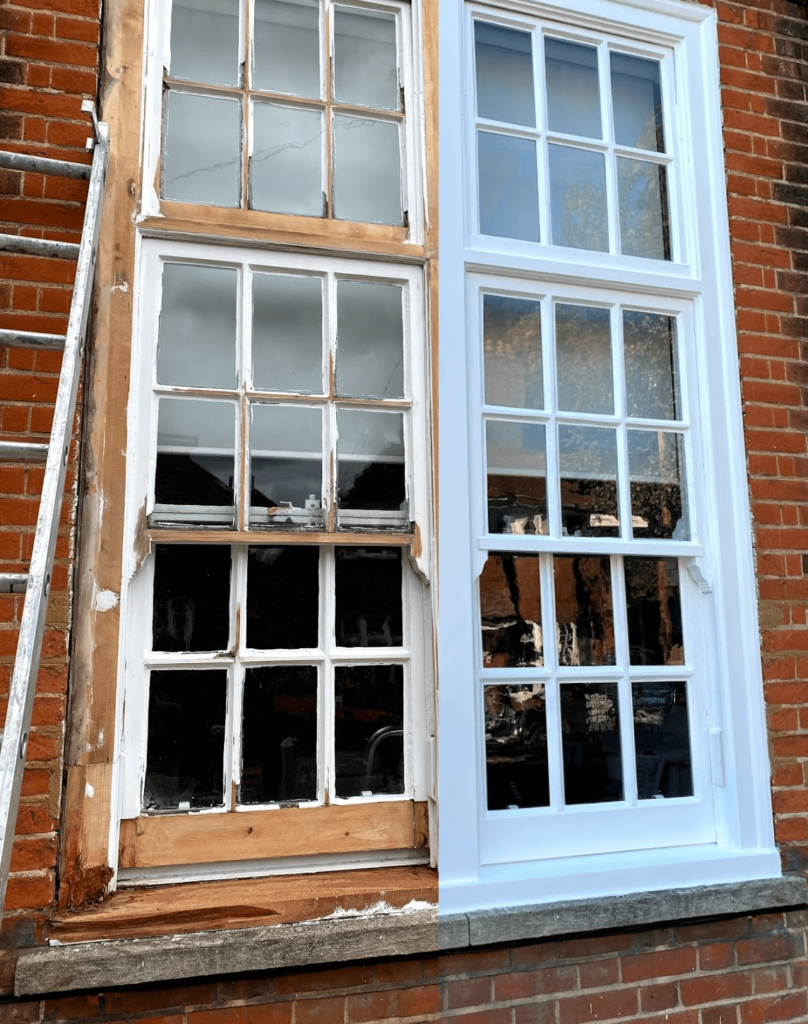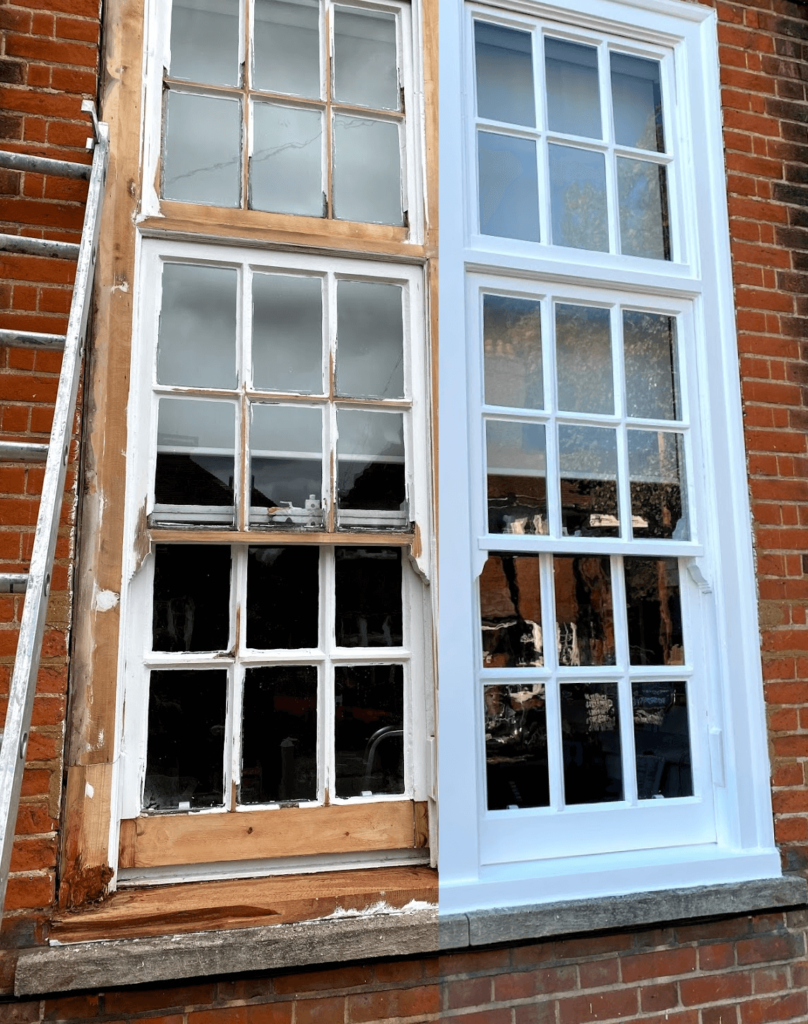 We offer a complete, bespoke restoration service. Our expertise covers all aspects of wooden window repair and renewal – from structural reinforcements to functional upgrades. We replace broken sash cords and rebalance windows.
Our reglazing service allows double-glazing to be installed, even to most listed buildings. Damaged and rotten wood is replaced using premium timber from the Accoya® range. The Scott James professionals discreetly install comfort-enhancing draught-proofing to further add to thermal and acoustic comfort when indoors. Using unique paint-spray technology, our decorators apply hard-wearing, ultra-smooth, long-lasting and stunning finishes.



Scott James offers bespoke, start to finish restoration packages – enhancing your feature windows and property's charm.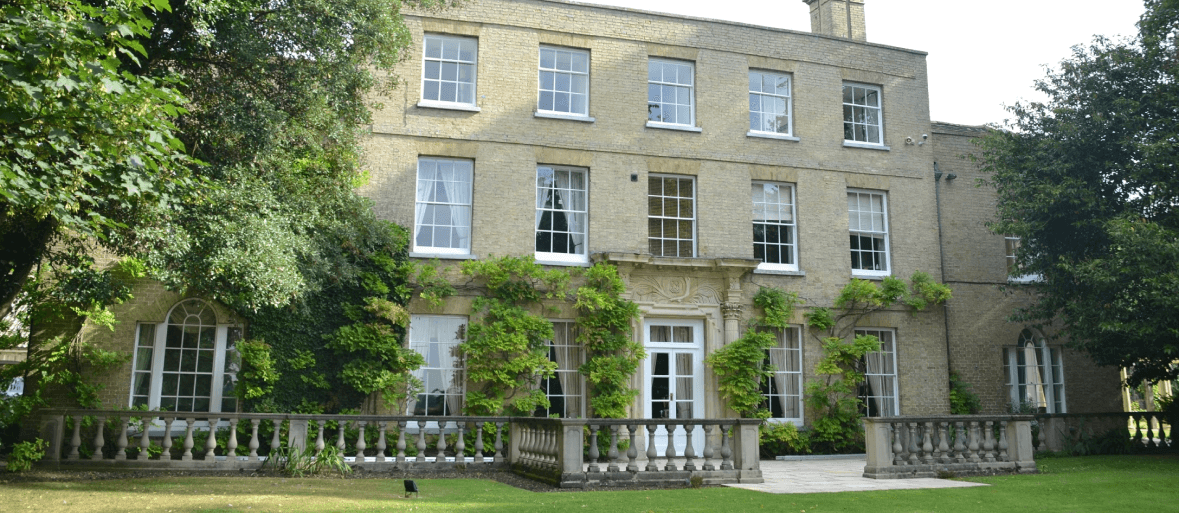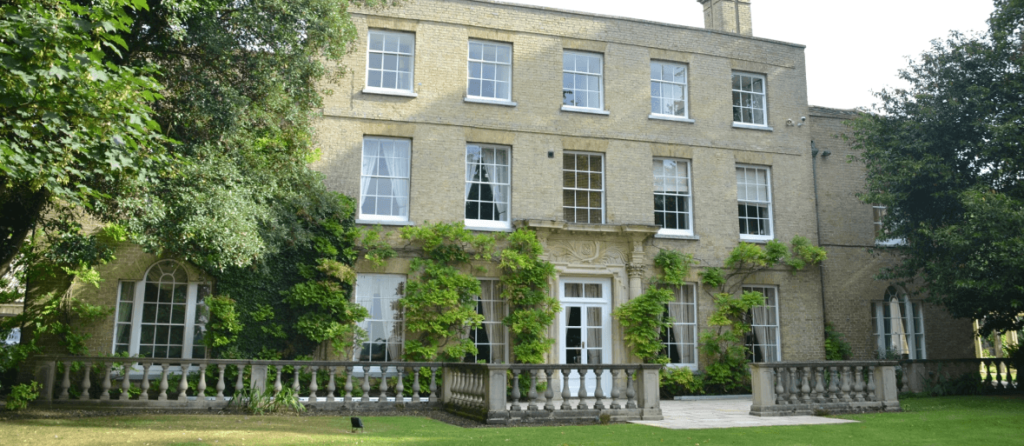 ---
We frequently work with properties where important heritage features and traditional wooden windows are a prominent detail. Over many years of research and development, we have established ourselves and our methods as leading the way when it comes to continuing historic assets on into the future. Scott James are particularly proud of the improvements we can make to Grade II listed properties and other regulated/protected buildings of interest.



"With the right restoration knowledge, a team willing to apply their experiences in innovative ways, and the top kit coming into the supply chain, you'd be amazed at what is possible for listed buildings"



James
---
With our extensive knowledge and pioneering approaches, even upgrading your listed property's windows from single- to double-glazing is very often possible! We use premium Fineo, vacuum-sealed glass which, at 6.7mm, is not much thicker than some older single-glazing panes – important aesthetics need not be compromised, and neither should your comfortable living.
So whatever your requirements – whether your window pulleys are failing, draughts and rattles are keeping you up at night, rot and dampness are causing you concern, or your windows simply aren't the right colour to emphasise the true beauty of your home – Scott James look forward to hearing from you and discussing how your restoration project can be achieved.


Double Glazing
We change loose and tired putty for up-rated resinous replacements, reinforce existing windows, retrofit new double glazing units, made using high-grade glass, supply and fit complete double-glazed wooden windows.


Draught-proofing
By carefully overhauling your sash windows and renewing, upgrading or adding high-quality draught-proofing, we can make large improvements to your window operation and thermal efficiency. Draught-proofing will reduce external noise, resolve rattles and prove a highly cost-effective way to enhance your home space.


Repaint
Thorough surface preparation and masking is first completed. A smooth, durable paint finish is then applied, layer-by-layer, by our expert team of sprayers.


Whether you are a commercial property owner/manager or a private homeowner, if you are based in Hertford or the surrounding area and have a restoration project which you'd like to see brought to life, then contact Scott James – we look forward to providing you with superior renovation solutions.
Contact us now to obtain a Free, No-Obligation Quotation